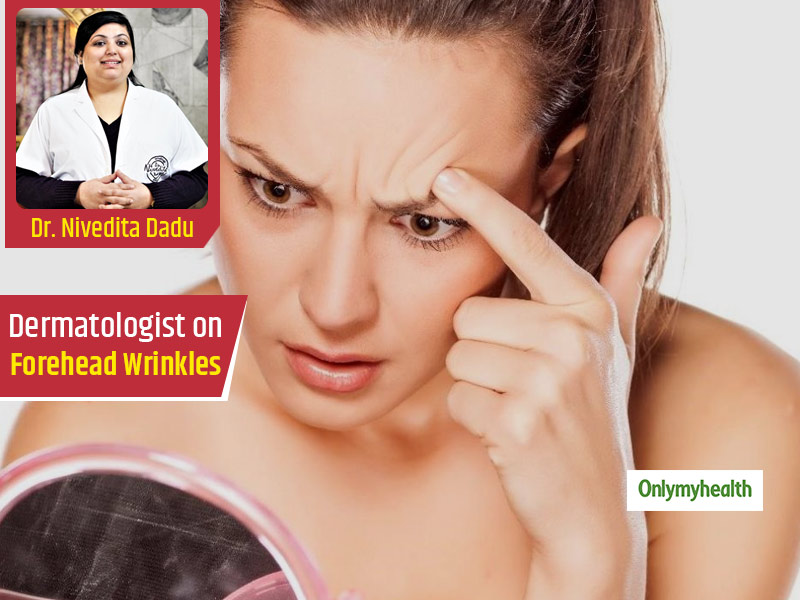 As we grow older, our skin starts losing its elasticity. So the expression lines that appear on the face when we express our emotions start becoming static. Forehead lines/wrinkles are a common concern among people in their late 30s. Dr. Nivedita Dadu, Renowned Dermatologist and the Founder & Chairman of Dr. Nivedita Dadu's Dermatology Clinic explains why forehead wrinkles appear and how can one get rid of them clinically without any side-effect.
A brief about forehead wrinkles
Aging, sun exposure, pollution, smoking and genetics are the factors that cause the appearance of these wrinkles. Forehead wrinkles appear, when the outer layer of the skin becomes thin, elastic, and saggy and due to the hyperactivity of associated muscles. Some people have a habit to talk and express themselves by using their muscles more which in turn leads to muscle hyperactivity. The probability of the appearance of forehead wrinkles can be reduced with some lifestyle changes and dermatological treatments like Botox, fillers, lasers and chemical peels. All of these treatments are non-surgical and non-invasive.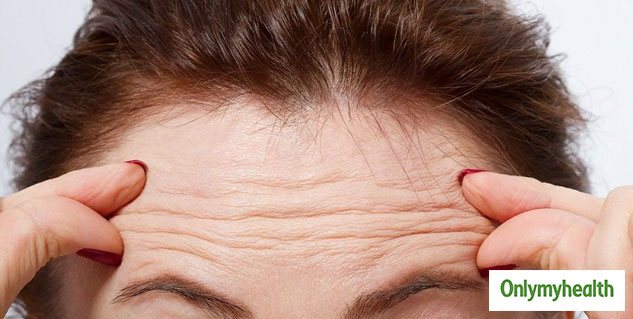 What Causes Forehead Wrinkles?
Sun damage is the biggest cause of forehead wrinkles. It causes free radical damage in the skin, which damages the elastin and collagen fibers which give the skin its strength and elasticity. Genetics is also a responsible factor in losing collagen, bone density, muscles and therefore forehead wrinkles.
Also Read: Know From Dermatologist, What Causes Neck Wrinkles and How To Get Rid Of Them
How can forehead wrinkles be treated?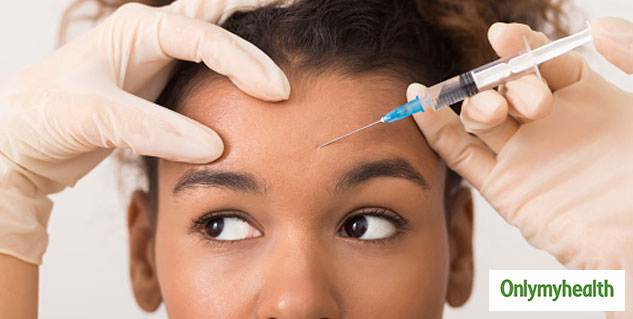 Is forehead wrinkle treatment possible? A lot of people think that wrinkles cannot be treated but only prevented with the right skincare. While it is true that the prevention of wrinkles is better and easier than treating it but the clinical treatment of forehead wrinkles is possible. Talking about treatment, Dr. Nivedita Dadu suggests Botulinum Toxin also popularly known as BOTOX to be the most effective treatment for forehead wrinkles. These are the injections that lessen the ability of selective muscle movement, which eases the appearance of expression lines around the eyes, forehead, and mouth over time to reduce wrinkles. The results are visible almost instantaneously but generally, it takes 7 to 14 days to show the full effect.
Lasers and chemical peels are some other treatments that are used to get rid of fine lines.
Also Read: Face-Wrinkles? Try This Anti-Wrinkle Treatment At Home
Tips for Prevention
As we have already mentioned, prevention is better than treatment. You should better consider these tips to keep wrinkles at bay. Not only it would prevent wrinkles but also better the appearance and quality of your skin. Here are some dermatologist-acclaimed tips for forehead wrinkle prevention: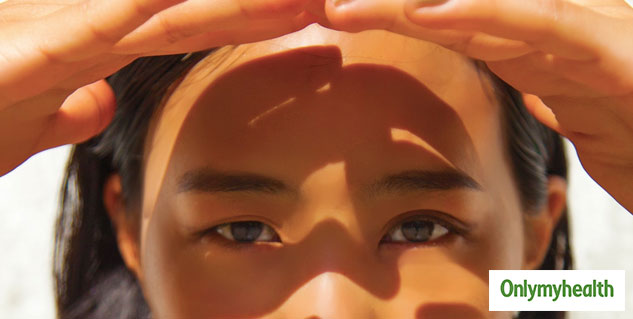 Reduce exposure to the sun. Ensure daily application of a broad-spectrum sunscreen with SPF 30 and PA rating +++.
Staying hydrated can help delay wrinkles. So, it is advisable to drink 8 glasses of water every day.
Don't take the stress. Practice yoga and other calming activities.
Eat healthy food including fruits and green vegetables and sleep for at least 8 hours a day.
Quit smoking. It increases oxidative stress resulting in premature aging.
Wrinkles anywhere are unsightly and depreciate the facial look. Only if you take good care of your skin, these can be prevented. Go through all the preventive tips and follow them for clear, wrinkle-free skin.
Read More Articles in Skin Care