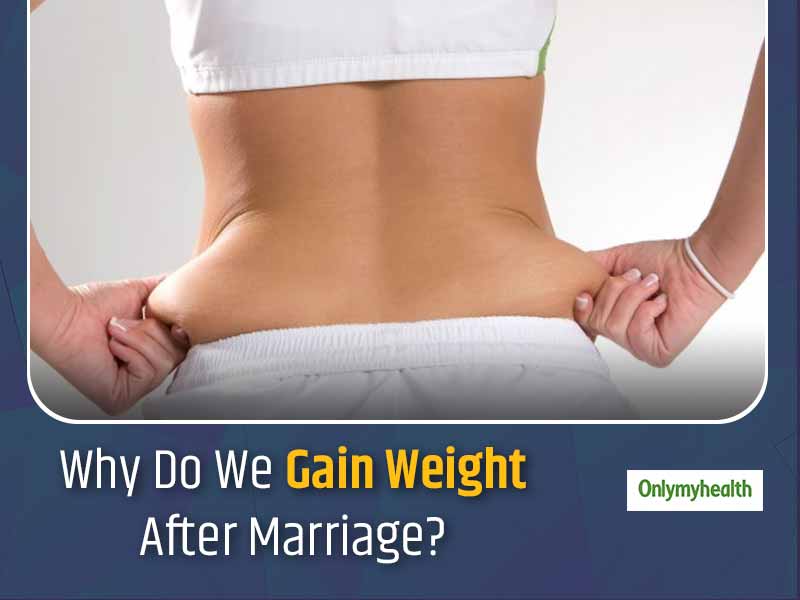 After marriage, it is often seen that men and especially women start gaining weight. There are several research that claims the risk of weight gain is higher in newly-wedded couples. A lot of you might have experienced it or seen others getting chubbier after a couple of months into the marriage. Ever wondered why this weight gain is caused? There are numerous reasons behind weight gain but what causes weight gain right after marriage? Let's find out in this article.
Eating out often
New couples want to enjoy every day of their new life. Newlywed brides won't want to do any household chores let alone cooking meals for the family. Therefore, eating outside, throwing and attending parties becomes a daily thing. During these engagements, most couples do not care about what they are eating which is one of the many reasons why their weight is highly likely to increase in the early years.
Happiness can also cause weight gain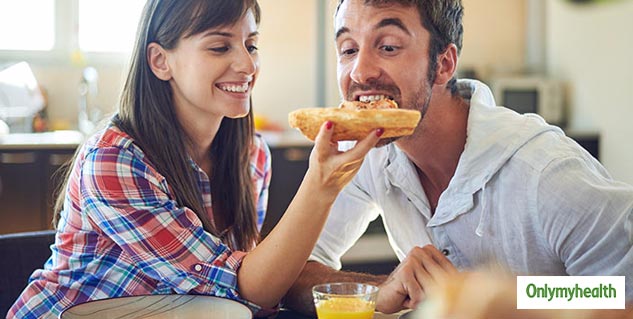 After marriage, most couples want to keep each other happy be it love or arranged marriage. It is said that the way to reach the heart goes through the stomach. So most people pay more attention to food and drink in the early days of marriage. Housewife women often find new recipes to make and impress their partners and other family members. In most cases, in order to please people, the health quotients are left behind. To prevent weight gain, it is better to search for healthy recipes that are not only tasty but also healthy.
Also Read: Do You Know Onions Can Aid Weight Loss? Here Are Some Ways To Consume It
Increased comfort also increase weight
Couples often add to their comfort after marriage. Facilities increase comfort and couples live a relaxed life in the first few days. This comfort and over-resting and enjoying the starting days of the married life is another common cause of weight gain after marriage.
Spending more time at home
Normally, people often spend their free time outside the house before marriage, but after marriage, couples prefer to spend time with each other at home or at any hill station. This honeymoon period is the real culprit that acting as a roablock in weight loss. While resting and making the most of this alone time, couples shouldn't overlook their health as it is easy to gain weight and difficult to lose. Even while honeymooning, you can be physically active. Go for walks around the beach or an evening stroll under twilight or go for a quick couple run. The options are endless. You just have to be vigilant and active. Negligence could make you obese.
Also Read: DIY Fat Burning Cream For Stomach: Reduce Belly Fat In Just 7 Days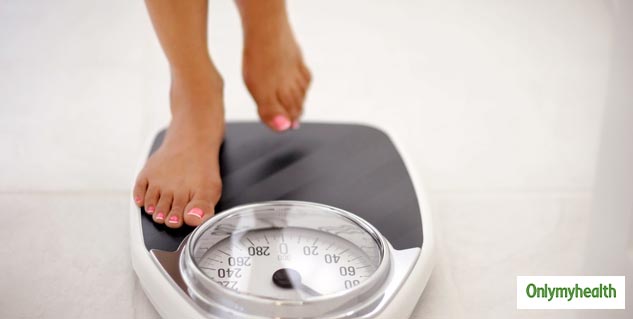 Weight gain during the first pregnancy
If the couple plans a baby immediately after marriage, then the chances of weight gain of the woman increase. Actually, during pregnancy, you feel more like eating spicy and oily foods. In such a situation, first-time mothers, especially those who do not live in the joint family, eat different dishes to calm their cravings. This also increases their weight.
The reasons for weight gain after marriage are many. The couples need to understand these risk factors and take necessary actions to not get obese.
Read More Articles in Weight Management