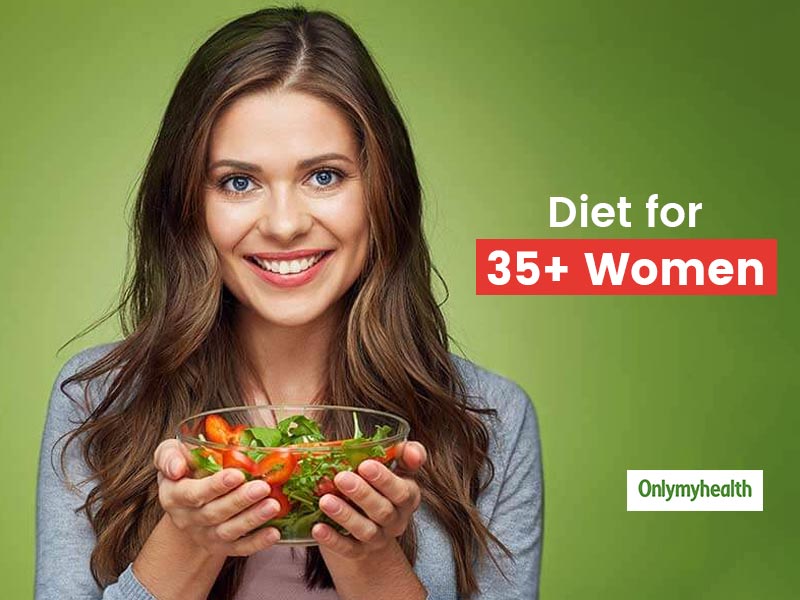 Upon reaching the age of 35, women should make necessary changes in their diet to stay preventive of age-related diseases. Here are tips.
Balanced eating pattern is the basis of health. Women should enjoy a wide variety of mines from all food groups, including fruits, veggies, grains, healthy fats, lean protein and low-fat dairy products. Besides, women also need tother essential nutrients during every stage of life. Be it a homemaker or a professional woman, a woman should always take care of her eating patterns, because at home or outside the world, a woman is always on duty and she needs to be healthy to avoid or prepare for future health issues, nutritious food should be chosen. Let's know from Mr. Namit Tyagi, Nutritionist and Co-founder of Neuherbs India, what is the ideal diet for women aged above 35 years.
After reaching the age of 35, certain other problems such as post-pregnancy iron deficiency, calcium deficiency, folic acid deficiency, osteoporosis and muscle fatigue begin to occur. With the change in body after pregnancy, many more problems are faced such as
Weight gain
Fatigue Issues
Low Bone Density Mass
Home and other responsibilities due to which less attention to your nutrition is paid
If seen, the nutritional demands of the body begin to increase in women as they age, but gradually as they grow, they need more nutrients to meet their physical and hormonal needs. Therefore, all of them need a healthy eating pattern to improve their health and manage health issues.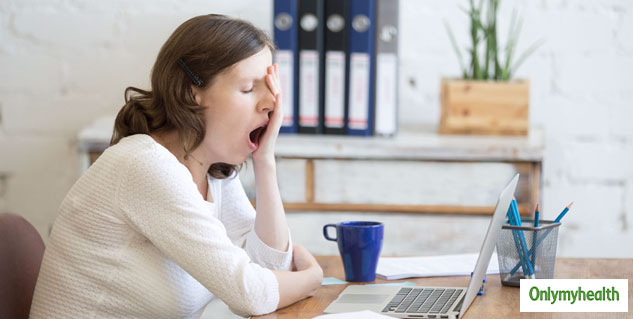 What to eat so that there is no lack of nutrients in the body?
Housewives or women who are not involved in heavy physical activity or are not exercising may need to focus on other essential nutrients rather than calories. This is because women already have more fat and have less muscle mass and require fewer calories than men. But if you are working or doing some heavy work or physical activity, then you should take care of your calorie needs because the calories you are consuming should be equal to or more than the calories you are burning. Along with this, you should also take care of other micronutrients to meet your body's nutritional demand.
The option that works best for one woman may not be the best for another, but you must build your diet out of important nutritional requirements. Whether you are looking for metabolic boost, mood uplift, deal with stress or PMS, enjoy a healthy pregnancy or reduced menopause symptoms, these nutrition tips can help you stay healthy and vibrant in your changing life.
Eating nutrients rich foods will help provide you with the necessary nutrients nutrition in a busy life and keep you away from diseases, which include-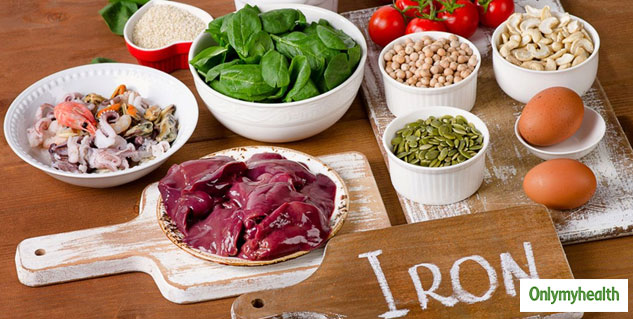 Iron- Iron is more needed during pregnancy and after menopause. Iron-rich foods include chicken, meat, fish, spinach, lentils, certain cereals and you should eat foods rich in vitamin C because it allows iron to get fully absorbed in the body.You can eat spinach, red meat, poultry, seafood, beans, dark green leafy vegetables.
Also Read: Tips For Parents To Prevent and Treat Iron Deficiency In Children
Iodine- This mineral helps in growth oand development especially cognitive growth. Because babies get iodine from their mothers, pregnant and lactating women need more iodine. During pregnancy and after breastfeeding and menopause, choose foods that have high iodine content that help in proper functioning of the thyroid gland. Properly cooked seafood, eggs, milk, and some grains are rich sources of iodine.
Protein- Protein is essential for muscle repair and reconstruction. Muscle weakness starts with increasing age. To avoid this, one can eat lean chicken, fish, tofu, beans, lentils, low-fat yogurt, milk, cheese, seeds, nuts, and eggs.
Vitamin B12- Vitamin B12 is an essential vitamin for the production of healthy nerve tissue, brain function and red blood cells. Animal products like fish, meat, eggs, milk, and dairy products should be consumed as they help to cope with problems like anemia after the age of 35.
Calcium and Vitamin D- Calcium and vitamin D intake should be appropriate for healthy bones. Some calcium-rich foods include low-fat milk, yogurt and cheese, sardines - a fatty fish, homemade tofu (parmesan) and calcium-rich foods and beverages. Vitamin D is important for calcium metabolism. You can get it from direct sunlight and fat fish such as salmon, eggs and vitamin-D fortified foods and beverages such as milk and yogurt.
Folic acid- Folic acid plays an important role in women's health after the age of 35+. Every woman needs to get folic acid every day to help her make new cells, whether she plans to become pregnant or not. Folic acid is very important because it may help prevent major birth risks.
Also Read: L-Glutamine A Mighty Amino Acid For The Body Has Many Benefits To Offer
Foods that naturally contain folates, such as oranges, leafy green vegetables, beans, and peas, help increase intake of this B vitamin. Apart from this, folic acid rich foods such as breakfast cereals, some rice and bread also help in fulfilling the requirements of folate in the body.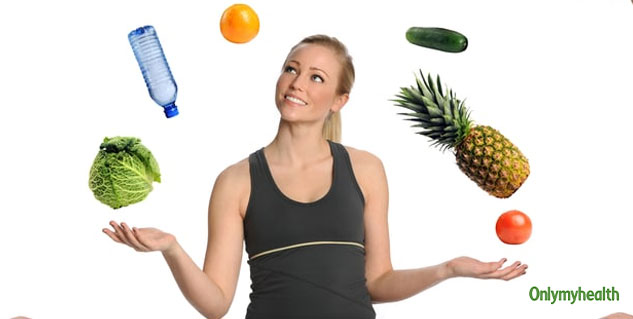 Omega-3 fatty acids- Eat seafood, nuts and seeds, flaxseeds, soybean oil, and canola oil, eggs, yogurt, juice, milk, or soy beverages. Or you can go for an omega-3 supplement because omega-3 is essential for heart, bone, and brain health that can help with the health of your heart, mind, eyes, bones, and skin in growing age. It is also necessary for pregnant women, as it helps reduce the risk of premature birth.
Fiber- To fulfill the lack of fiber and good digestion, eat fresh and colorful fruits and vegetables daily.
Increasing age means that your body needs more nutrition. You can take care of your body by taking care of your diet. The most important part is a disciplined eating schedule. 35+ is an age group where women should start making changes in their eating habits so that they can get more nutrition from the food they eat and lead healthy lives.
We hope that you will find these tips useful for making a healthy change in your life.
Read More Articles in Women's Health