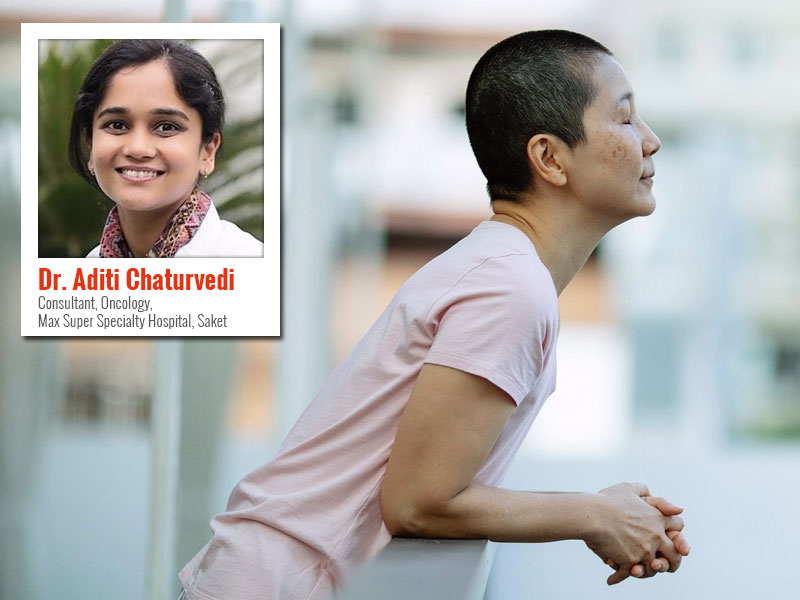 We know how deadly cancer is, but have you wondered why women are more vulnerable to cancer than men? There is a reason that cancer cells develop in women earlier in women which makes them suffer from various problems depending on the type of cancer. Gynaecological cancer is a type of cancer that starts in woman's reproductive organs. This includes having cervical, ovarian, uterine, vaginal and vulva cancer. Apart from this, there is breast cancer which is one of the most occurring cancers in women. Fallopian tube cancer also occurs in women but it is quite rare.
Since we know how vital women health is for all of us, thus we are running a special campaign "Healthy Naari, Happy Naari" at OnlyMyHealth. We conducted an exclusive interview with Dr. Aditi Chaturvedi, Consultant, Oncology at Max Super Speciality Hospital, Saket to know about top women centric cancers.
What are most common types of cancer?
Dr. Aditi Chaturvedi mentions that ovarian cancers and breast cancers are two most occurring cancer in women. There are other cancers as well that primarily affect women including colorectal cancer, cervical cancer and few others. These types of cancers are not so common and therefore there is less probability they will happen. Women can get cancer at any stage but it is more evident after 40 years. Any woman who has symptoms of cancer must get check because the symptoms are usually very common and may get implications of other infections.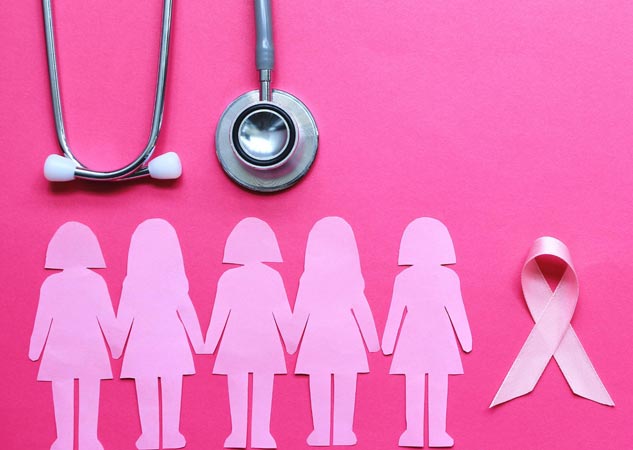 Breast cancer in Women
Our expert said that currently it is one of the most occurring cancer and women are getting affected by it a lot. Especially it is surprising to see younger women over 20 years coming in with symptoms of breast cancer. Here are some symptoms that may reveal about breast cancer in women-
No pain in the lump formed on the breast
Getting transparent fluid coming out of the nipples
Having blood come out of nipples
Nipples going inwards
Lump formation in the armpits or side-breast
What other cancer other than breast cancer could be problematic?
Doctor explains that cervical cancer can be very serious in women because it again does not have any significant symptoms until the tumour spreads near the tissues of cervix. You may have the following problems that may be signs of cervical cancer-
Inter-menstrual bleeding
Heavy vaginal discharge
Changes in periods such as having bleeding in between menstrual cycle
Bleeding even after menopause
Foul smell from vagina
Post physical intercourse bleeding

How to differentiate cancer in women from infections?
It is very likely that you may think these factors and symptoms to be associated with other conditions and problems related to women's health. Dr. Aditi tells that one big change in this can be seen in the duration of symptoms. If the symptoms occur for longer than a few days and continuously, then it may be because of cancer and not other infections. Another determining factor is that if the symptoms are occurring because of cancer, then you would not be able to control it with help of medicines.
Also Read- Cervical Health Awareness Month: Regular Screening Can Lower The Risk Of Cervical Cancer
What is Gynaecological Cancer?
This constitutes of a group of cancer that affects reproductive organs of women. You may have ovarian cancer, cervical cancer, breast cancer, uterine cancer and vulva cancer. Doctor explains that in most of these conditions, women experience worse symptoms and it affects their health on a long term. They should get tested and look for screening in every 2-3 years in order to reduce the risk of gynaecological cancer.
Screening for Cancer in Women
Another factor that can help to prevent the risk of cancer in women is screening process. Even though India is not very advanced through its screening technology, Screening of cervical cancer can be easily done with the help of pap smear test. This test is done to find out the risk of HPV virus in the body. Gynaecologist gives a medical check-up and then takes out few cells from cervix to test the availability of cancer.
Usually the low rate of screening is because people fear to get tested for cancer. They are unaware of the risks and they feel that getting screened for cancer can be something very major. It is important to know that especially with cervical cancers, the tests are available easily in hospitals and medical centres and the cost is also not much. Hence women over 21 years of age should get screening done one in every 3 years and women over 40 years should have it almost every year to prevent risk of cancer. Screening does not mean that you have cancer, it just ensures to check whether there is some risk or not.
Is there any Blood test to test cancer?
No, currently there is no such blood test that can tell that if there is cancer cells present in your blood. Blood tests are only recommended after getting diagnosed with cancer not before it. Studies are still going to find if it is possible, but till then the answer is in denial.
Can Cancer Cause Problems During Conceiving?
Yes, it can, cancer treatment include therapies that involve radiations that might cause problems during infertility. People getting cervical cancer or ovarian cancers are usually ones that have infertility because their ovaries are removed. However this is not compulsory, there have been many cases in which women were able to conceive and have children after getting treated with cancer. Chemotherapy affects the ability to conceive the most; hence you must look with your doctor to find out ways to prevent it if possible.
Can you lead a normal life after cancer?
This is a very common question that arises in people going through cancer treatment a majority of times. It is also the reason that some people avoid getting treated for cancer because of the pain and discomfort they experience during treatment process. Dr. Aditi explains that there are various people that have been successfully been treated with cancer and are now leading a normal life like before. Some common issues in women they face are related to hair falls and physical looks that can be retained through different cosmetic procedures.
Since it is more common towards breast cancer, it is important that you know that in many cases, there is no need of removing the breast and it can be sustained. Even if breast is removed through mastectomy, another way is to get it reconstructed using artificial silicon breast which almost feels same as normal breast in look wise. However because of lack of technology, it may feel a bit different and sensations are much lower than original breasts.
Also Read- World Cancer Day 2022: Ovarian Cancer Patients Must Keep These Things in Mind
Mental health and Cancer
Anxiety and stress are some common mental health issues that are faced by almost all patients getting treated with cancer. Women have more mental health problems than men and they get depressed more often as seen in different cases. For recovery, mental health is also extremely important because it helps the body to create more immune cells. Expert recommends reaching to support groups for help.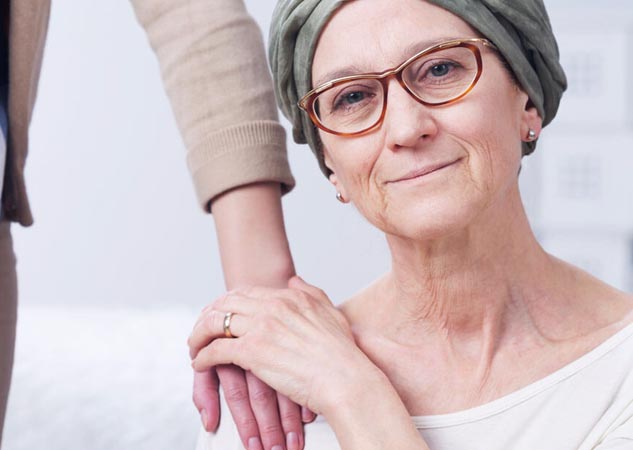 Diet in Cancer
Different people try to follow types of diets in order to control symptoms of cancer or to prevent cancer. But there is no such diet that is particularly cancer oriented. Dr Aditi recommends not to intake any specialised diet because it can only be sustained for short span of time and put pressure on body. Rather have all types of food in moderation to prevent cancer cells from affecting you.
Here are some dietary tips given by expert for women suffering from cancer-
Do not cut any food totally from your diet
Avoid opting for any fancy diet or specialised foods, it is not a solution
Cereals should be limited
Eat more of vegetables, nuts and fruits for better health
Do not have any kind of junk food or processed food in your diet.
Restrict your sugar intake and avoid sugar additives in beverages
Boil and cook the vegetables properly before eating them
Smoking is strictly prohibited and can bring back your cancer
Stay away from alcohol as much as possible
Can Breast Cancer be treated without Chemotherapy?
Yes, doctor Aditi Chaturvedi says that it is not necessary that you will have to get chemotherapy for treatment of breast cancer. This depends on various factors such as age, stage of cancer, type of cancer and medical aids given to the patient getting treated with breast cancer. Other therapies and medications also go on along with chemotherapy for treating breast cancer, hence if not necessary, chemotherapy can be avoided.
Picture Credits- pexels.com, shutterstock.in