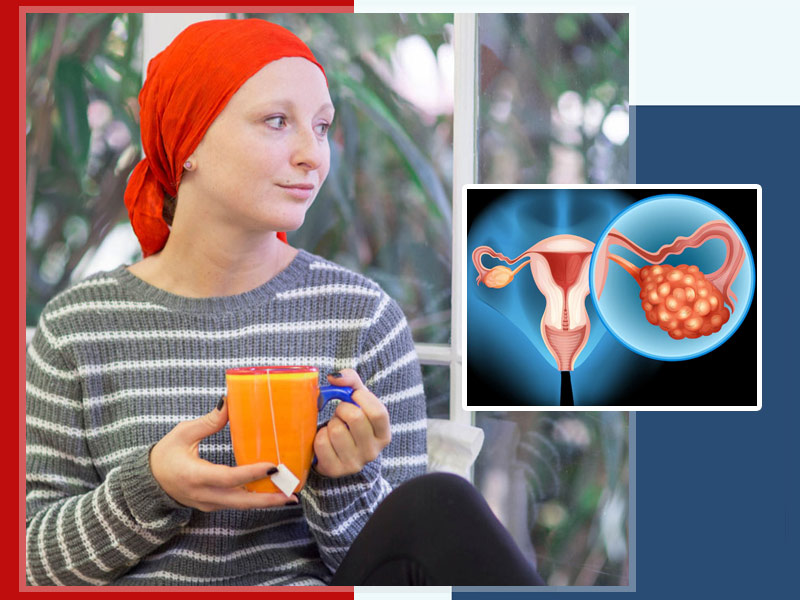 The most lethal gynaecologic cancer is Ovarian cancer. This cancer affects women of all ages. However, women are majorly diagnosed at an advanced stage because the early-stage disease is usually asymptomatic, and symptoms of the late-stage disease are non-specific. Increasing age and family history of ovarian and breast cancer are the main factors leading to this ailment. Therefore, females who have symptoms of ovarian cancer ought to go through a physical examination, transvaginal ultrasonography, and measurement of biomarkers. Around 90% of tumours are epithelial ovarian cancer that happens essentially in postmenopausal women. In this article Dr. Nishi Singh, Director, HOD (Department of Infertility & IVF), Prime IVF, Delhi & Gurugram lists out certain dos and donts for women with ovarian cancer.
The few significant symptoms of ovarian cancer are:
Vaginal bleeding or discharge from the vagina is not normal for you.
Pain in the pelvic area or abdomen/back.
Difficulty in eating and bloating.
Change in washroom habits, frequent or urgent need to urinate with or without constipation.
Instead of worrying about the recurrence and the treatment, it is essential to prioritise yourself during this time. The eating habits, physical activeness, side effect management, and various healthy ways of life propensities that one embraces can all affect how you feel, as well as your possibilities of abatement. There is bounty you can, in any case, would guarantee that your care and body are at their best.
Diet for Ovarian Cancer Management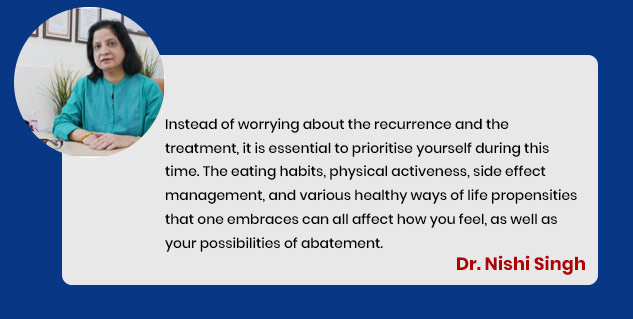 You might observe that the treatment causes nausea, vomiting, and diarrhoea while undergoing chemotherapy. Eventually, making it harder for you to get the nutrients and supplements your body needs to battle ovarian cancer.
The accompanying methodologies might help:
Having five to six small meals a day.
Keep away from oily, high-fat food varieties.
Avoid food sources that have a strong smell.
Drink a lot of liquids between meals.
Rests with your head elevated for 30 minutes post eating.
Take medicines timely as prescribed.
Take pain killer drugs with bland food.
To combat mouth sores, a side effect of the Chemo treatment, you can consider avoiding tomato products, citrus fruits and juices, and spicy foods can be of help. Instead, you can opt for soft-textured foods like cream soups, tofu, yoghurt, eggs and bananas.
Post Treatment, one shouldn't let their guards down and eat healthy foods. Limit your processed and red meats intake to less than 18 ounces a week with at least 2 cups of fruits and vegetables a day. Vegetables like broccoli, cauliflower and cabbage are associated with reducing the ovarian cancer risk. In addition, concentrate on lean protein sources such as beans and peas, poultry, nuts, and seeds.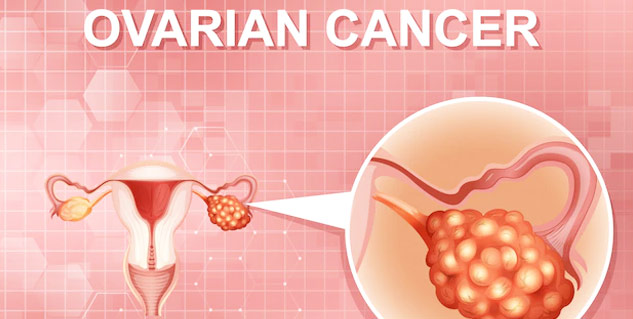 EXERCISES
It's vital to remain dynamic even while fighting ovarian disease, regardless of treatment of ovarian cancer. Exercise will assist with boosting your energy level and immune system. Furthermore, it helps to amend moods and levels of stress.
Women with a less active lifestyle with no exercise or physical activity tend to redevelop ovarian cancer. Therefore, it is advisable to consult a trainer for his guidance to set safe exercising goals.
Also Read: Ovarian Cysts Vs. PCOS: Gynaecologist Lists Out Key Differences
A SURVIVORSHIP PLAN
A survivorship plan is a record of your cancer and treatment history created by doctors. It also includes any future checkups or follow-up tests that you might need. It should likewise list potential long haul impacts of your medicines too.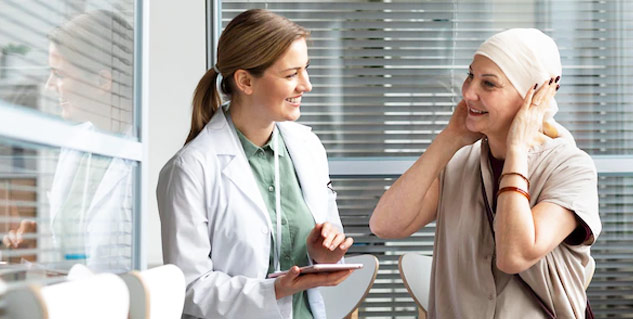 Incorporate a timetable of follow-up tests and tests that might include a doctor's visit involving pelvic and physical examination, imaging tests and PET scans, blood tests to rule out tumour markers.
Maintaining copies of your record turns out to be helpful in times of referencing to new doctors for a second opinion or further diagnostics.
In the event that you have a medical procedure to eliminate your ovaries, you will go through menopause. It can cause side effects like hot flashes, vaginal dryness, depression, pain during sex, and lowered libido. However, with little care, you can reduce the severity of symptoms. Hormone replacement therapy, vaginal estrogen, cognitive behaviour therapy (CBT) and Antidepressants prove to be adequate to counter the seriousness.
You are bound to become ill with viral diseases, like cold, the seasonal flu, or COVID-19, and have a greater danger of getting intricacies whenever you have cancer. However, you can bring down your risk with a few precautions. To manage your infection risk, consider washing hands with soap at regular intervals, following the Covid behaviour, disinfecting the surfaces of contact, and consulting your doctor about immunisation against the flu, pneumonia, COVID-19, and various virus infections.
Image credits- freepik