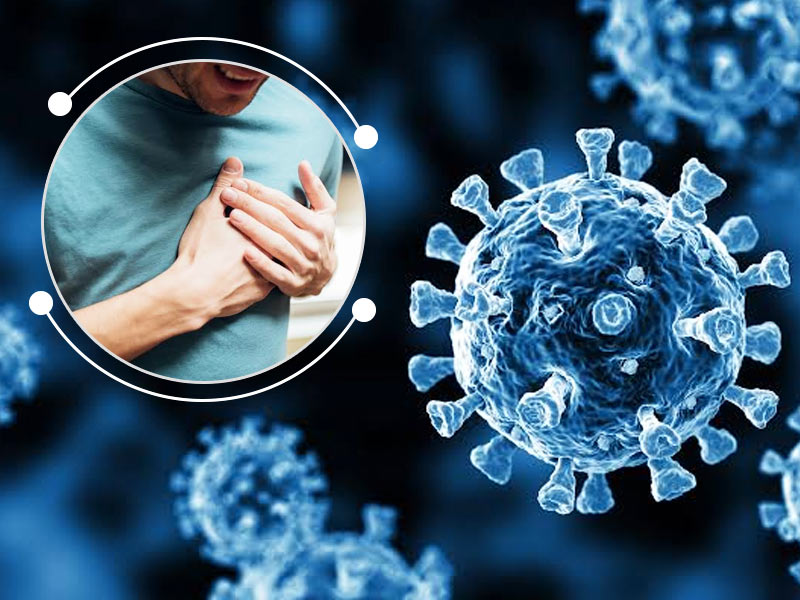 The death rate and number of Covid positive cases are increasing everyday worldwide. In India, public healthcare system got crashed a few weeks ago. And since then, people are grasping for important medical facilities such as oxygen cylinders, ICU beds and ventilators. Amid the surge in COVID-19 cases, many states in the country have imposed partial lockdown. The severe illness due to Covid does not only affect your physical health but also leaves a negative impact on the mental state of an individual. It is important to uplift your mood and avoid taking stress as much as possible.
Some complications of this infection can prove to be fatal for patients. Heart health has a link with COVID-19 as observed in many cases by the doctors. Heart problem is surely a risk factor behind serious Covid symptoms. Even a heart attack can be triggered due to the effects of this virus. To clear the air, Onlymyhealth editorial team spoke to Dr. Praveen Chandra, Chairman - Interventional & Structural Heart Cardiology, Interventional Cardiology, Heart Institute, Medanta - The Medicity, about the link between Covid-19 and a heart attack.
Link between COVID-19 and heart attack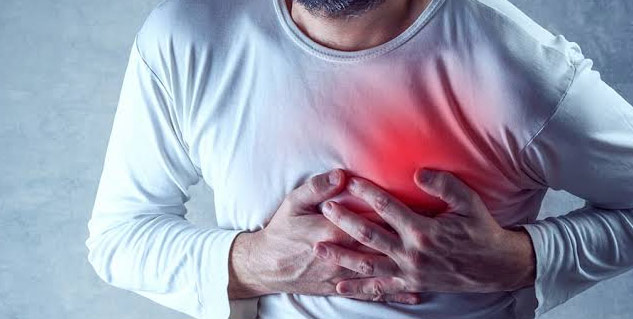 There are several cases being reported of sudden death after contracting the virus. Do you know why is this happening? Dr. Praveen said, "In some patients, it has been seen that because of Covid, there is a clot formation in the heart or there is a clot formation in the blood, which leads to thickening of the blood and then it results in a specification of a heart problem. Therefore, those patients who are at high risk, such as heart disease, doctors give blood thinners so that the chance of heart attack is minimised." This fatality can be prevented by taking certain precautionary measures and being in regular touch with the doctor. This is the way of a respiratory infection to inflict the heart.
A person suffering from an existing coronary artery disease is at a higher risk of experiencing complications related to the heart. These patients already have compromised blood flow to their heart and weak blood vessel function. If the heart is not being able to pump blood to its cells due to COVID-19, the heart cells can become damaged and a person could potentially suffer from a heart attack. In such a tough situation, there are medications and measures that can be taken as directed by the doctor. If you have an underlying health condition, especially a heart problem, then it is important to discuss the same with a healthcare expert.
Also read: Study Reveals Considerable Heart Damage In Children After COVID-19 Syndrome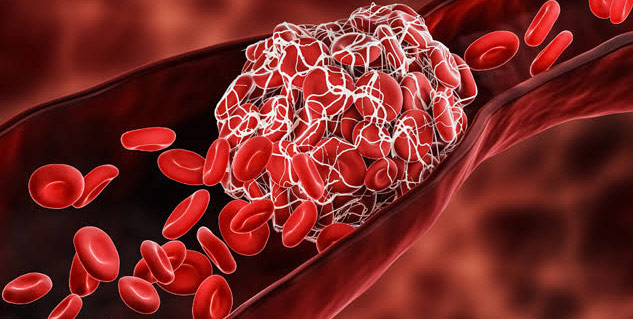 It is being studied that Covid can not only have an effect on the lungs. However, many patients who have contracted the virus might experience cardiac issues along with it. Most of these patients already have underlying health problems related to the heart, such as heart disease or high blood pressure, many otherwise healthy patients have also developed heart problems, including blood vessel injuries, blood clots, arrhythmia, strokes, and heart attacks. Existing health conditions also play a major role in triggering severe Covid-19 illness. On the other hand, many patients who develop severe COVID-19 complications already have underlying heart issues.
Also read: The Impact Of COVID-19 On The Human Heart
So, there is surely a link between COVID-19 and having a heart attack by Dr. Praveen Chandra. Inspite the fact that COVID-19 has a major impact on the lungs, there are several patients who might contract the new Coronavirus and start having heart problems. According to recent researches, there are a few factors as to why COVID-19 damages the heart, such as inflammation and the causes behind an infection. The virus directly does not affect the cardiovascular system but the overall effects of the infection can trigger preexisting heart conditions.
Read more articles on Miscellaneous