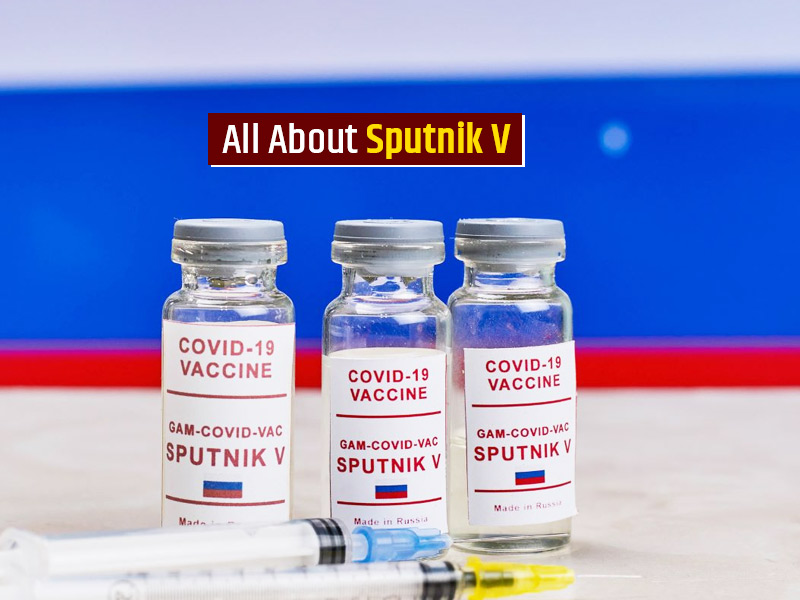 Covid positive cases are on a spike in India and the death rate is also increasing everyday. The health care facilities are lacking in providing basic needs of severe patients such as oxygen beds, ventilators and oxygen cylinders. Amid the surge in COVID-19 cases, the Emergency Use Authorisation (EUA) for Sputnik V has come in India. This is after India has conducted their own clinical trials and registered Sputnik using both Russian data as well as the data found during their own trials.
India is now the second country on the list of highest number of total cases and tests done. The number of fatalities due to Coronavirus has put the country in a shocking stage. Vaccine research and studies are going on continuously, to put an end to all this. After Covishield and Covaxin, Sputnik V is the third approved vaccine from Russia that will now be given in our country as well. To know more about COVID-19 vaccination, Onlymyhealth editorial team spoke to Public health specialist Dr. Gajendra Singh, about the vaccine Sputnik V.
What is the Sputnik V vaccine?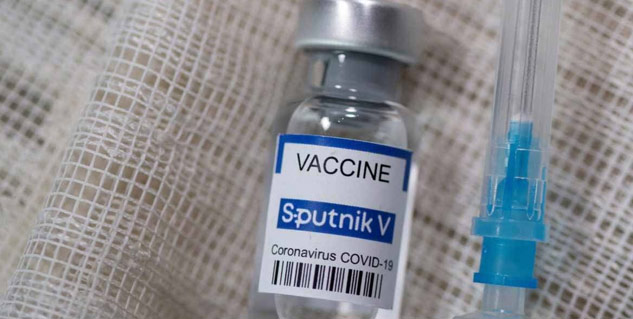 India received its first package of Sputnik V vaccine on Saturday. The first lot of Russia developed vaccine was delivered in Hyderabad, amid the dangerous second wave of covid-19 infection. Sputnik V uses a weakened virus to deliver small parts of a pathogen and stimulate an immune response. The Sputnik V (Gam-COVID-Vac) vaccine decreases the time taken for the actual buildup of immunity to fight SARS-CoV-2, the virus responsible for the COVID-19 pandemic.
Is Sputnik V Covid vaccine safe and tested?
India is a highly populated country to register the vaccine. Meanwhile, other countries that have approved the usage of Sputnik V vaccine are Argentina, Bolivia, Hungary, UAE, Iran, Mexico, Pakistan, Bahrain, and Sri Lanka. After the previous two vaccine Covaxin and Covishield under Bharat Biotech, developed by Oxford University AstraZenecea and manufactured by Serum Institute of India, Russia's sputnik V is the third vaccine approved by Drug Controller General of India (DCGI) for COVID-19. It is world's first registered vaccine which is being used after immense research and studies on human adenoviral vector-based platform. Sputnik V, developed by the Gamaleya National Research Institute of Epidemiology and Microbiology, is based on a safe and tested human adenovirus vector platform.
Also read: Russian Coronavirus Vaccine 'Sputnik V' Is Safe And Effective, Reveals Lancet Report
Doses of Sputnik V
Sputnik V can be stored safely at 2-8 degree Celsius, and also in a normal refrigerator. Therefore, there is no need to invest money in an additional space for storage making it cost effective in this aspect. Similar to Covishield and Covaxin, people will get two intramuscular doses of the vaccine, within a gap of 21 days.
What approach does Sputnik V use to work in your body?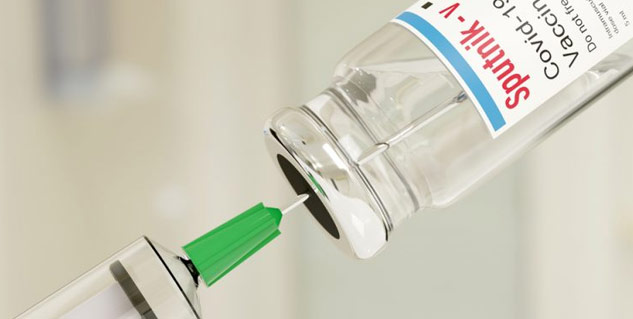 Sputnik V has a two-vector vaccine in fighting Coronavirus. The vaccine Gam-COVID-Vac uses a heterologous recombinant adenovirus approach using adenovirus 26 (Ad26) and adenovirus 5 (Ad5) as two vectors against the severe acute respiratory syndrome coronavirus 2 (SARS-CoV-2) spike protein. The vaccine Sputnik V, that is given with a gap of 21 days aims to make patients recover from any pre-existing adenovirus immunity in the population. Among all the Covid vaccines being developed till now, only Gam-COVID-Vac uses this approach.
Is Sputnik V vaccine effective?
According to a worldwide popular study, the result of the phase III of the clinical trials of Sputnik V proves the efficacy of the vaccine. The paper has confirmed the positive results of this Covid vaccine and provided more information about the safety and efficacy of the vaccine as per different aspects. It has also concluded that the vaccine can provide complete protection to fight severe symptoms of COVID-19 exceeding 75% ratio of Pfizer as the Russian vaccine is 97.6% effective.
Also read: COVID-19 Vaccine Update: Russia Claims 'Sputnik V' Vaccine To Be 95% Effective Against Coronavirus
Therefore, Sputnik V is supported by scientific evidence and qualifies in all the grounds of the National immunization programme, such as the efficacy, safety, immunogenicity, and manufacturing for regulatory and public health policy approvals. The development of this vaccine is an important and much needed move in the right direction. Sputnik V has been clinically tested approved in 60 countries worldwide with a grand total of over 1.5 billion people. The rollout in India has began and will soon help the country in overcoming this difficult time.
Read more articles on Miscellaneous