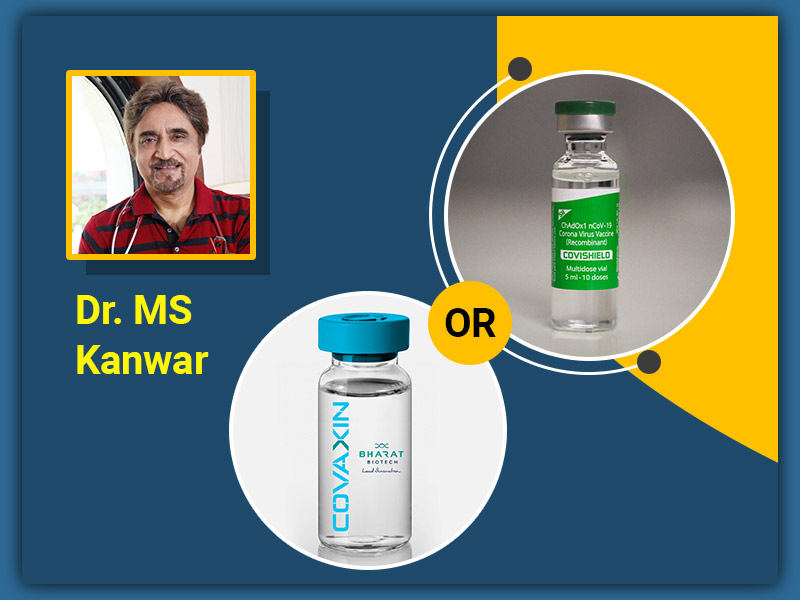 Just like many, you must have also thought which vaccine is better out of the two available in India, right? This is normal as we like to compare things before making a decision and getting vaccinated for a lethal virus certainly needs a lot of thinking. While both Covishield and Covaxin are said to be equally effective, Dr. MS Kanwar, Sr. Consultant Respiratory Medicine, Critical Care & Sleep Disorders, Apollo Hospital, New Delhi explains how the effectiveness of a vaccine is logically determined and which vaccine is better.
Is Efficacy Percentage Right?
Initially, the first vaccines to be launched were mainly Pfizer and Moderna. Both of the vaccine manufacturers claimed that their vaccines provide 92% and 95% protection against coronavirus respectively. Talking about Indian vaccines Covishield and Covaxin, the formers shows around 75% efficacy rate where the latter has about 80% protection rate. While these numbers fascinate the receivers, this isn't the right way to find if a vaccine is effective or not, says, Dr. MS Kanwar.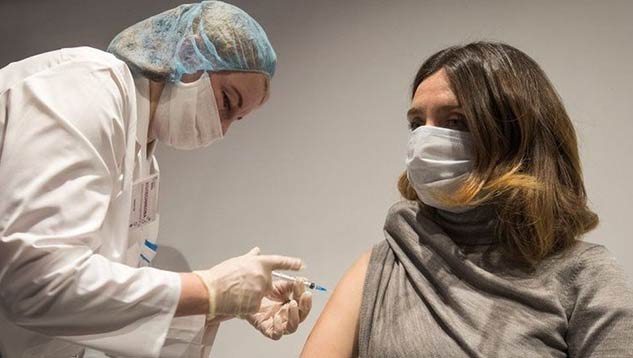 Usually, it takes years to develop a vaccine but in the case of COVID-19 vaccines, everything has been done at a fast forward pace. From testing to trials to manufacturing to vaccination drive, all the steps are being done in haste. Within a year, we had the vaccination of an unknown, lethal virus! People who belong to the testing industry can well understand this. The work of years is done in months and so, no one can really vouch for the efficacy of a coronavirus virus be it Covishield, Covaxin, Pfizer or others.
How is a vaccine's efficacy measured?
The effect of any given vaccine is ideally studied for at least 1-2 years. In the case of coronavirus vaccines, the studies were only conducted for 4-5 months. Phases of trials were conducted one after the other and within one year, coronavirus vaccines were ready. As per Dr. Kanwar, it takes a lot of time to actually study the effectiveness of any vaccine. It requires a detailed analysis of how many patients were administered with the vaccine and how many of them actually recovered after receiving the shots. Besides, exposure to the virus in these people also needs to be monitored to analyse the scale of effectiveness of the vaccine. None of the covid vaccines followed these steps thoroughly. They were just made in order to compete with each other. Thus, it is difficult to pass a judgement on which vaccine is better and why.
Also Read: Covishield Vaccine FAQ: All That You Need To Know About This Vaccine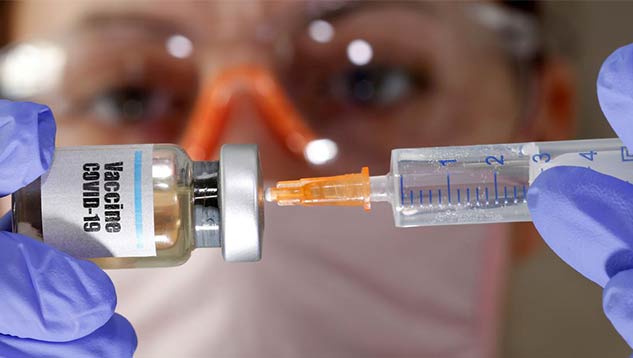 Also Red: Why People Are Testing Positive After Receiving Vaccine? Get Details Here
"The numbers or percentage of vaccines are for public consumption. Whereas the scientific truth in these knowing the facts how difficult it is to actually measure and how much time gap you have to give to study those people and follow them longitudinally. We cannot make figures like this. They have to come up with this to get emergency use authorisations from different countries. So without giving a figure, they wouldn't have got it. They have to convince the governments to approve the vaccine," says Dr, Kanwar.
Conclusion
It is not easy even for an expert to tell which vaccine is better and why considering that all of these are made in haste. Years of study that goes into making a vaccine is done within months and so, the efficacy rate cannot be compared.
Read More Articles in Miscellaneous