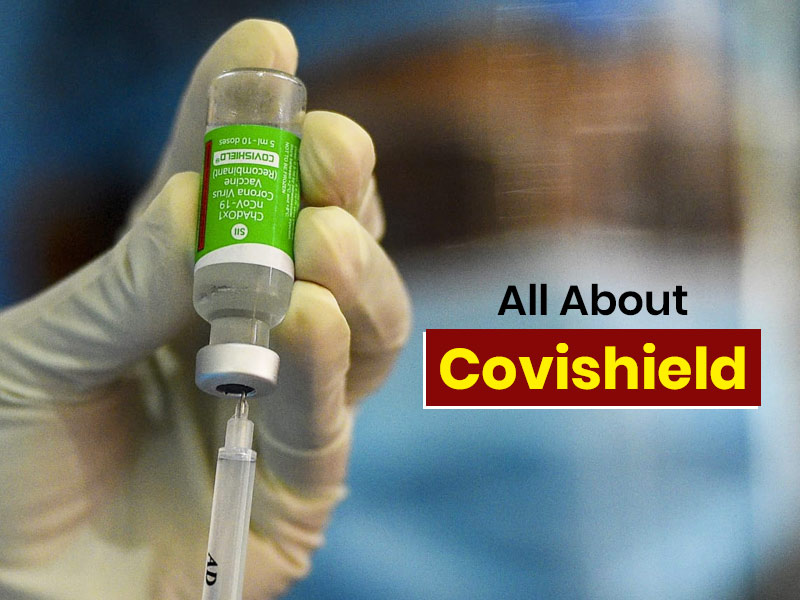 Even if the COVID-19 vaccination started a couple of months ago, a lot of people are still perplexed about vaccines and their efficacy. Many incidents of people testing positive after receiving the jab have made the public baffled. Millions of people are hesitating about getting the vaccine as they lack authentic information about them. The reason being a lack of awareness. Recipients should know everything about the vaccines including the formula and side-effects that can help them understand better. In this article, we will tell you everything about Covishield. This AstraZeneca-Oxford vaccine is manufactured in India by the Serum Institute of India (SII). To get answers to your queries, read this article.
What is the Covishield vaccine?
To begin with, let us first describe what is Covishield. This is a vaccine made to immunise people against SARS-CoV-2 or coronavirus or COVID-19. This is not a treatment of covid but an emergency solution to prevent the transmission of the virus to a larger extent. People above 18 years of age can take this vaccine but there are certain limitations of use that will be mentioned in the next part. The vaccine is effective along with covid appropriate behaviour that includes wearing of a mask, physical distancing, hand hygiene, etc. These need to be followed even after getting vaccinated as if not followed, you may contract the virus and become a potential human carrier and transmitter of the virus.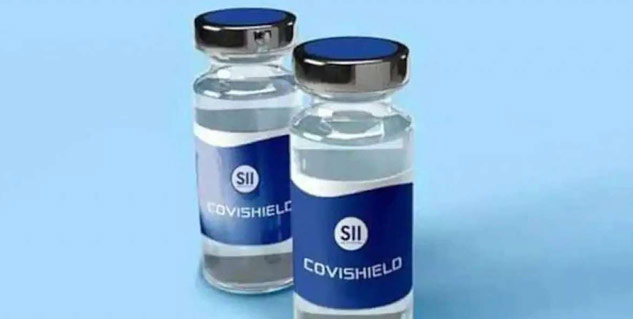 Doses of Covishield
As per Dr. Manohar KN, Consultant-Internal Medicine at Manipal Hospitals, two doses of covishield is to be given to provide complete the immunisation process. Each dose is 0.5 ml and to be given at 4-6 weeks intervals. If the person has received the first dose, he/she can be given the second dose within 4-6 weeks depending upon their healthcare provider. Some overseas research is done on this vaccine also mentions that the second dose may be given up to 12 weeks but one need to consult their doctor first.
If in case, you fail to get the second dose as per the advised schedule, seek help from an experienced healthcare provider. For full protection, getting the second dose is a must. It is only after 2-3 weeks of receiving the second dose, you would become immune to this life-threatening virus.
Also Read: Vaccination Can Reduce The Risk of Indoor Transmission of COVID-19 by 50%, Finds Research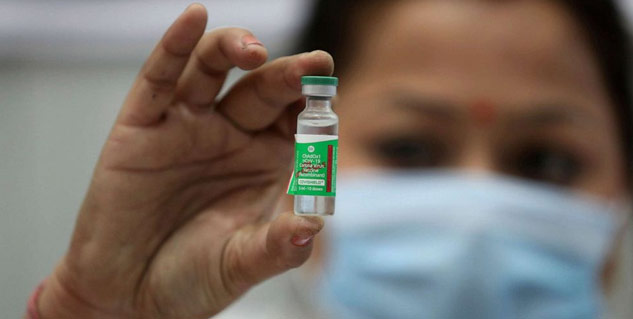 Covishield Vaccine Ingredients
There are many rumours that the vaccine contains SARS-CoV-2 virus and works by producing antibodies, thereby preparing the body against the fatal virus. These are all rubbish. Here is the list of ingredients in covishield vaccine:
L-Histidine hydrochloride monohydrate
L-Histidine
Magnesium chloride hexahydrate
Ethanol
Polysorbate 80
Disodium edetate dihydrate (EDTA)
Sodium chloride
Sucrose
Water
Who can take Covishield?
Anybody above 18 years without any chronic health condition can take this vaccine without doctor consultation. However, if you have any illnesses or you are immune-compromised. If you have an autoimmune condition, you must consult a specialist before taking the jab.
Who should not take the Covishield vaccine?
Before the vaccination drive began, Serum Institute released a fact sheet talking about the vaccine. There, it is clearly mentioned who can and who cannot take the vaccine. Here are the exemptions:
People who are allergic to any of the ingredients of the vaccine
People who experienced severe allergic reactions after the first dose of covishield
People who have fever
People who take blood-thinning medicines or have bleeding disorders
People who are immunocompromised
People who have multiple health diseases such as diabetes, hypertension, respiratory illnesses, etc.
Women who are pregnant or breastfeeding
NOTE: You are supposed to take both doses of the same vaccine. Do not take Covishield if your first dose was of any other vaccine. Similarly, ensure that you take only covishield doses.
What are the side effects of Covishield?
While the benefit of covishield is protection against coronavirus by building immune response, you should also know about the potential side effects of this vaccine. Even those the vaccine has undergone several clinical trials before, there are certain risks that are associated with it.
Common Side-effects
Tiredness or fatigue
Headache
Pain and swelling on the hand where the injection was administered
Fever or chills
Nausea
Muscle and joint pain
Flu symptoms
Uncommon side-effects
Dizziness
Loss of appetite
Skin rashes
Excessive sweating
Abdominal pain
Enlarged lymph nodes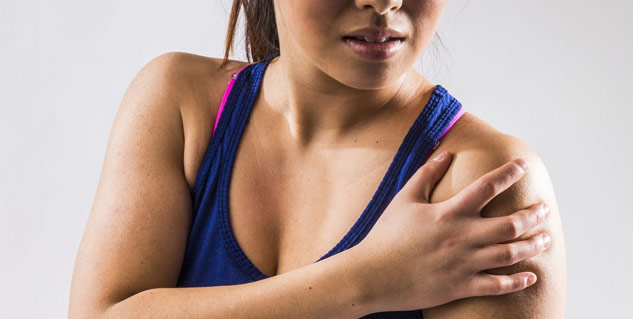 While common side-effects are experienced by many, uncommon side-effects can be seen in one out of 100 people. If you suffer from acute side-effects, consult a doctor immediately.
Also Read: Can You Take Medicines With COVID-19 Vaccine? Doctor Answers
Can you take medicines with covishield?
Another important question is whether one can continue taking daily medicines before, during and after vaccination. The answer depends on what medicines you are taking. For example, thyroid and sugar medicines are okay to be taken but those who take blood-thinning medicines need to either stop them or reduce the dosage. It is necessary that you consult your doctor before proceeding to ward off unfavourable circumstances.
It is your choice to get vaccinated or not but we suggest that you go for it. Vaccine strengthens immune response and even if you contract the virus after that, it won't create complications for you. This is why everyone must get immunised against COVID-19.
Read More Articles in Miscellaneous