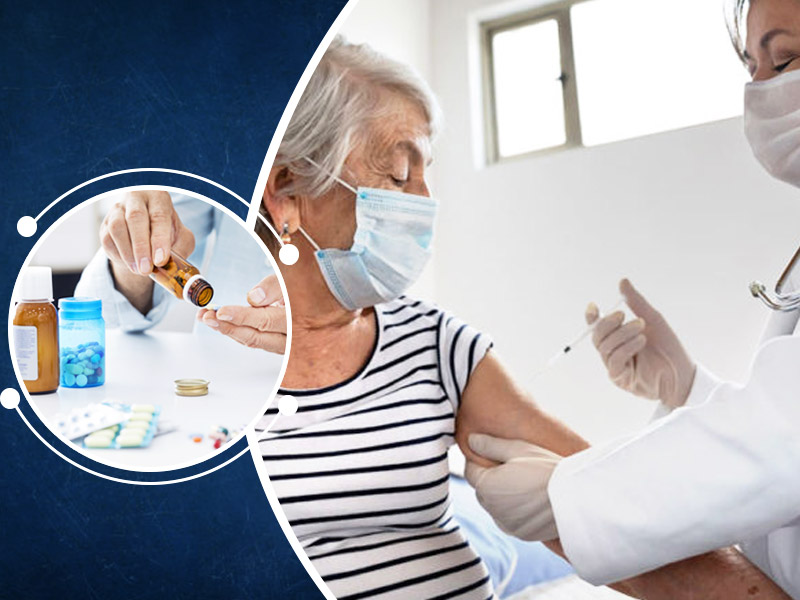 Covid vaccines are here and millions of people have got themselves immunised against the deadly coronavirus. The fact that these vaccines help in developing antibodies to fight off the autoimmune infection has made these a life-saver. Healthcare workers, frontline workers, elderly people and those with comorbidities are prioritized for the vaccine. However, there is one aspect that is forgotten in between which is taking medicines along with the vaccine. For the uninitiated, mixing drugs can harm the body and cause health complications. Doctors always ask about any ongoing medicinal course before prescribing medicines. Those who take regular medications for different health issues should know whether they can continue taking them after getting the vaccine shot or not. This article is a guide for you.
Is taking medicines after the COVID-19 vaccine safe?
As per Dr. DN Jha, Senior Consultant- MBBS, MD, Internal Medicine at Batra Hospital, New Delhi, regular medicines for comorbidities and coronavirus vaccine shot, both are equally important for your health and body. You cannot miss out on the regular medicine dose to manage the existing condition and covid-19 vaccination is a must to protect oneself from the deathly virus attack. No one has cared if both can be merged or if there any side-effect when these drugs meet in the body. It is very important to know this to potentially ward off the unforeseen casualty that may arise in the future.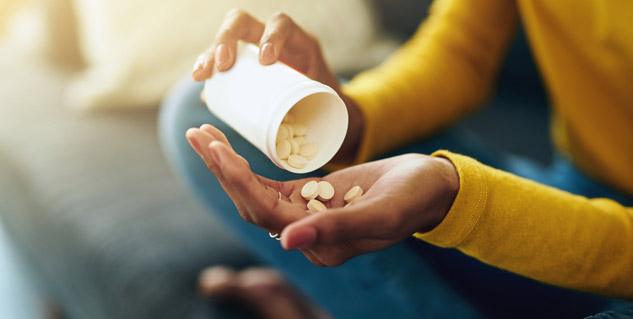 Besides, people with comorbidities have a compromised immune system that increases the risk of infection in them. This is why they need to get vaccinated but if they are taking medications, it is better to speak to a doctor before taking the jab. Coronavirus is an autoimmune disease and its vaccine is made to generate an autoimmune response to fight the virus if it enters the body. However, vaccination may act slower in their bodies due to poor immunity and this can cause a delayed vaccine response. But vaccination is a must to keep safe from this infection.
Thyroid Medications
Thyroid medicines are given to manage impaired thyroid gland functions. Besides, this also affects the metabolism. Dr. Jha tells that it is completely safe to continue with thyroid medications if you are planning to get vaccinated for COVID-19. Despite that thyroid affects a part of your immune response, it won't trigger a response against coronavirus. Unless you are taking other medicines along.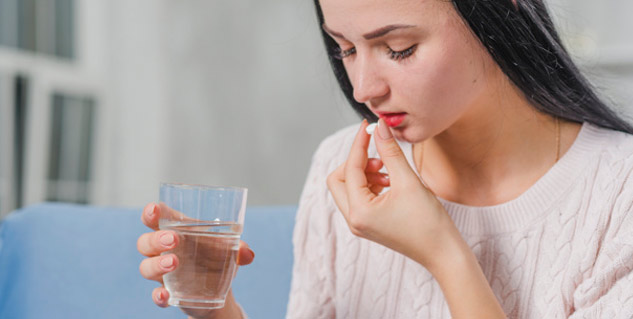 Also Read: Know How COVID-19 Can Impact Your Thyroid
Blood pressure and Blood Sugar Medicines
It is completely safe to take your blood sugar and blood pressure medicines after taking the vaccine shot. You might not know this but the trials of these vaccines were majorly done on people with these conditions to see how their bodies respond to the formula. The response was good and so the vaccine was declared as safe for one and all. Continue your regular medications and if something unusual happens, consult your doctor.
Anti-Allergic and Asthma Medicines
Unless you are allergic to any content of the vaccine formula, you can proceed with taking these. People with allergies are given antihistamines to regulate the immune response. If you have any allergic conditions, you can take anti-allergies prescribed by your doctor. If you are visiting after taking the jab, tell them beforehand so that they can advise you of a safer option. Asthma is also an allergic reaction for which people either take inhalers or oral doses. Only a few people can develop anaphylaxis condition which is a severe allergic reaction that can get triggered by the COVID-19 virus. If you have anaphylaxis, you must consult your doctor before taking the vaccine shot.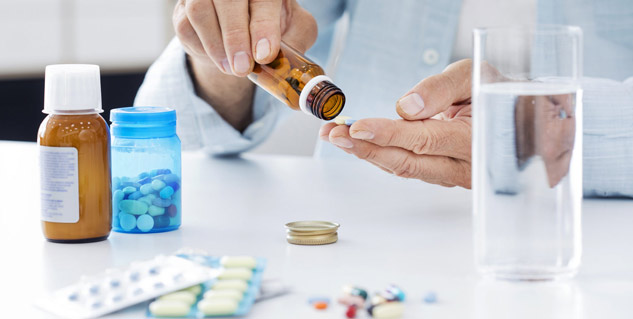 Immunosuppressants
These medicines are given to people with immunosuppressing conditions such as cancer. Since this a chronic ailment, a lot of people are confused if they can take the vaccine shot or not. As per Dr. Jha, people who are under chemotherapy treatment may not consider vaccination as this is a critical treatment and administering external drugs can hamper the recovery process. However, those who aren't under any treatment process shall take the jab. In general, cancer patients deal with a compromised immune response due to the heavy dose of medicines.
Also Read: Beware! Read These Dangers Of Taking Too Many Painkillers Before Popping A Pill
Blood thinners or anticoagulants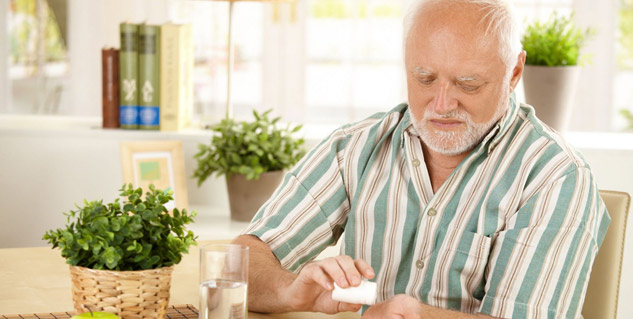 These medications are given to people who are suffering from heart conditions and bleeding disorders. Anticoagulation medicines are risky when it comes to combining with covid vaccine, says, Dr. Jha. These can impair the immune response system and cause severe side-effects after taking the shot. This includes rashes, swelling on the site of injection and heavy blood loss. All the coronavirus vaccines come with guidelines on blood-thinning medicines and their potential side-effects. However, there are several kinds of anticoagulants and you can check with your doctor if you have taken the shot with them or by altering their dosage.
Conclusion
There are different types of medicines that you can and cannot take along with the COVID-19 vaccine shot. A lot of research has been done on the effectiveness and risks of the coronavirus vaccine but there is no certainty as different people have different body mechanisms and reactions to any drug or formula. If you are on medication for any condition, inform your vaccinator about the same before taking the vaccine shot to eliminate the risks.
Read More Articles in Miscellaneous