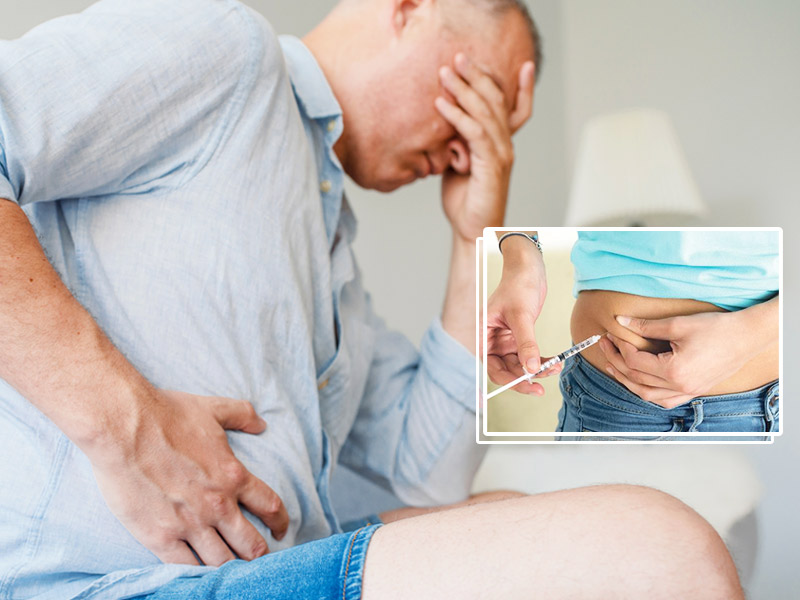 Have you gained oodles of weight? Is your Body Mass Index (BMI) over 30? Then, you are obese. Moreover, you will be shocked to know that obesity can invite diabetes, and then many people with diabetes end up suffering from kidney problems in the future. Dr. Sukhvinder Singh Saggu, Bariatric and Laparoscopic Surgeon, Apollo Spectra Hospital, Karol Bagh, New Delhi warns the patients of the risks. Read on to know more about this and take charge of your health, right away!
Nowadays, obesity can be commonly seen in people and it has become an epidemic. Obesity is a silent killer and can steal your peace of mind. Moreover, the number of obese people is expected to get doubled in the coming years. Those who are obese will have to face many problems in later life. Yes, you have heard it right! Obesity can lead to stroke, coronary artery disease, hypertension, high cholesterol, and type 2 diabetes. Those who are obese can become diabetics in the near future.
What is The Link Between Obesity and Type-2 Diabetes?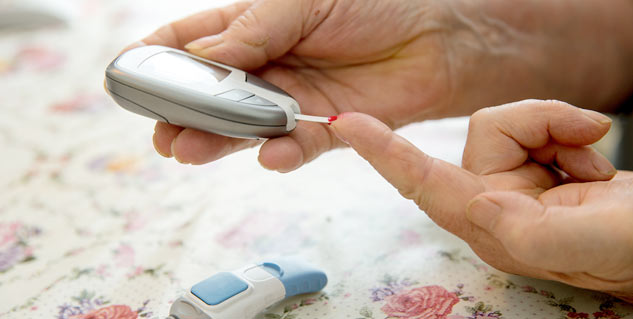 Obesity is not just a condition that affects senior citizens or adults but even youngsters may encounter this problem. Obesity and diabetes, both are a growing matter of concern not only in India but in the entire world. Excess weight around the abdomen can be the reason for developing type 2 diabetes.
Are you aware? Insulin is an important hormone that tends to control glucose (sugar) in one's bloodstream and your pancreas tends to produce insulin. Insulin will convert sugar into the form of energy that is used by cells to carry out the various function of the body. Did you know? Fat around the tummy makes fat cells release pro-inflammatory chemicals, which are responsible for making one's body less sensitive to the insulin it produces by disturbing the insulin-responsive cells and their ability to respond to insulin. Hence, there will be insulin resistance that suggests type 2 diabetes. Thus, too much abdominal fat is problematic and will land you in trouble.
Also Read: Stop Believing In These 5 Obesity Myths, As Told By This Expert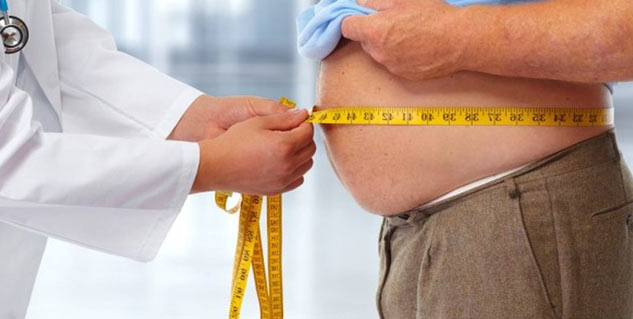 Not only this, but you will also be shocked to know that obesity leads to changes in the body's metabolism and there are fats deposited all over the body. Furthermore, the changes occurring in the body's metabolism will make the fat tissue release fat molecules into the blood affecting the insulin-responsive cells and causing insulin sensitivity. Also, it is no brainer that obesity is a metabolic condition and that is the reason obesity develops into type 2 diabetes. Thus, obesity and diabetes go hand-in-hand. If you are obese, you must be cautious and watchful about the symptoms of diabetes like fatigue, frequent thirst, blurred vision, dark skin, and increased appetite. In case, you spot these symptoms then you will have to take enough measures to manage diabetes and stay in top shape.
It is also a known fact that those with diabetes will be at a higher risk of suffering from kidney problems. Read about it in the next section.
Also Read: Remedial Measures for Kidney Problems, 7 Golden Rules For Healthy Kidneys
How obesity affects kidney function?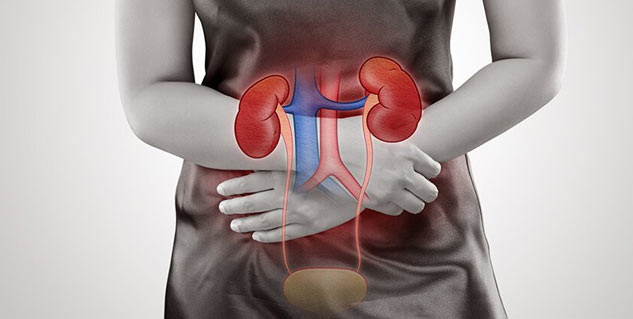 People with diabetes can get kidney problems, including narrowing of the arteries to the kidneys, known as renal artery stenosis or renovascular disease.
Kidneys are responsible to flush out waste from the blood and help return the cleaned blood back to one's body. So, if your blood sugar level is high then the kidneys will filter too much blood and in that process, the kidney will have to take extra effort. Then, over time the kidneys will start losing their filtering abilities and the waste products will get the build-up in one's kidneys. And then one's kidneys fail. Kidney failure will suggest that the kidneys are unable to remove waste and maintain the salt and fluid levels in the body. Thus, if the cause of your kidney failure turns out to be diabetes mellitus that strikes-in owing to the high blood glucose (sugar) levels. Then, over time, it can lead to the damage of millions of tiny filtering units within one's kidney. Ultimately, one will suffer from kidney failure. Some people with diabetes will get kidney disease (diabetic nephropathy), but not everyone will end up with kidney failure. Thus, one will have to opt for dialysis or even kidney transplantation in order to improve the quality of life.
Can Everyone Get Kidney Disease?
Not everyone having diabetes will suffer from kidney disease. The factors causing kidney disease are genetics, abnormal blood sugar levels, and even hypertension. Once you manage your diabetes, you will be able to keep kidney disease at bay. Also, you will not see any symptoms until your kidneys stop functioning. The symptoms of it are not specific and may vary from person-to-person. But, the main symptom of it remains fluid build-up, upset stomach, loss of appetite and sleep, and tiredness.
Also Read: Here Are Some Tips To Control The Occurrence Of Diabetes In Dialysis Patients
How to prevent kidney disease?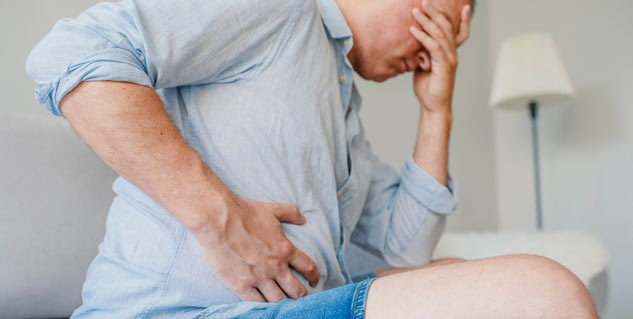 If you are obese and diabetic, you must practice these measures to prevent the progression of kidney diseases:
Check your blood sugar levels as suggested by the doctor and do not skip the medication. Along with that, make sure your cholesterol is also in the normal range.
Even a mild rise in one's blood pressure can worsen kidney disease. Hence, it is the need of the hour to monitor the blood pressure from time to time and keep it in the normal range. Try to maintain an optimum weight.
Take prompt treatment for urinary tract infections.
Eat a low-protein diet but just speak to your expert before doing so. Your expert will be able to tell you about the foods you can eat and delete from your diet. Also, do not smoke or drink alcohol as it is injurious to your health.
Take regular tests for your kidneys in order to keep them healthy.
Obesity and type-2 diabetes are two chronic issues that can give rise to other ailments and kidney disease is one of them. Keeping kidneys healthy is very important for longevity and healthy life. If you are at risk of developing renal diseases, you must take preventive measures to ward off the risks.
Read More Articles in Miscellaneous