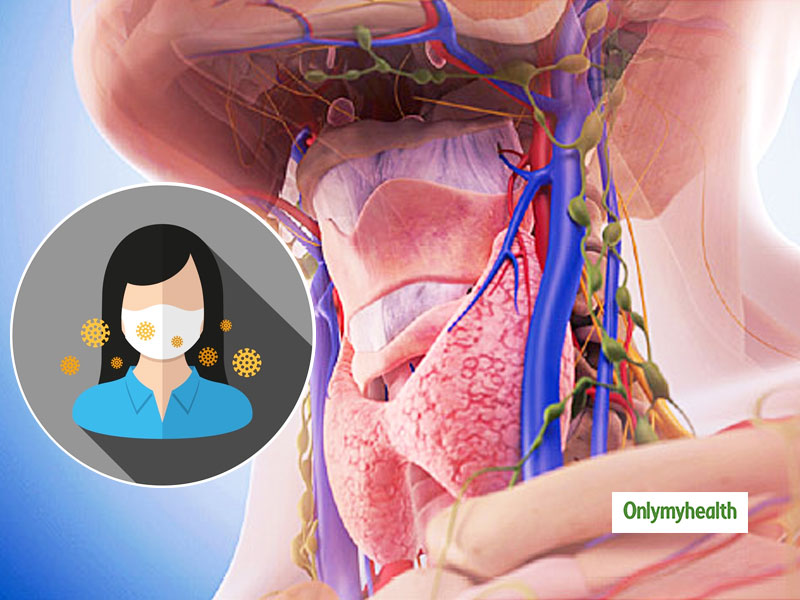 COVID 19 has constantly kept Epidemiologists on their toes as newer strains, and different after-effects of the virus continue to emerge. The virus itself has surprised us in many ways; one such new finding has hassled experts. An article published in, The Journal of Clinical Endocrinology and Metabolism reported that patients (who did not previously live with Thyroid disease) were found to have developed Subacute Thyroiditis, a Thyroid disease of viral or post-viral origin, after having been diagnosed with COVID-19. A similar trend has been noted in other countries too, and India is no different. Therefore, during and post COVID recovery, patients and providers are recommended to keep a tab of these symptoms. Moreover, wavering Thyroid levels can act as a marker to detect COVID. Hence, Physicians should be alerted about the possibility of this additional clinical manifestation.
WATCH: INITIAL SYMPTOMS OF THYROID:
Also Read: 6 Steps To Ensure Good Thyroid Care
Listed in this article below as to how COVID can pave way for subacute thyroiditis and how it can be timely diagnosed for treatment. For the same, Onlymyhealth connects with Dr Sweta Budyal, Consultant Endocrinologist & Diabetologist, Fortis Hospital, Mulund to understand what is subacute thyroiditis and how it can be controlled during this pandemic
WHAT IS SUBACUTE THYROIDITIS?
Another form of thyroid, which could be a complication of COVID is subacute thyroiditis. Wondering what is it? Helping us understand this thyroid type, Dr Budyal shares that this type of thyroid involves inflammation of the Thyroid gland. This primarily happens after acute infection in the upper respiratory tract. It is an uncommon condition caused by a viral infection of the Thyroid gland. The most prominent characteristic of Subacute Thyroiditis is - gradual or a sudden onset of pain in the Thyroid gland. Painful enlargement of the Thyroid gland may exist for weeks or months.
There are multiple potential peripheral and central mechanisms by which COVID-19 infection may lead to Subacute Thyroiditis. It occurs mostly in middle-aged women with recent symptoms of viral respiratory tract infection. It is a self-limiting illness with three distinct phases - an initial Thyrotoxic phase, followed by Hypothyroidism, and then recovery of Thyroid function over weeks to months.
SYMPTOMS OF SUBACUTE THYROIDITIS
Following are the symptoms of subacute thyroiditis that should know about for timely treatment:
Pain in neck
Palpation
Fever
Weakness & fatigue
Nervousness
Heat intolerance
Weight loss
Sweating
Diarrhoea
Tremors
Watch out for all of these symptoms, especially if you have had COVID in the past. In such cases, those with a history of thyroid or with a family history of the same should get their thyroid levels checked on a regular basis to see if COVID has impacted their health in any other manner. Further, it is important to take proper treatment for thyroid for it can lead to various other complications too.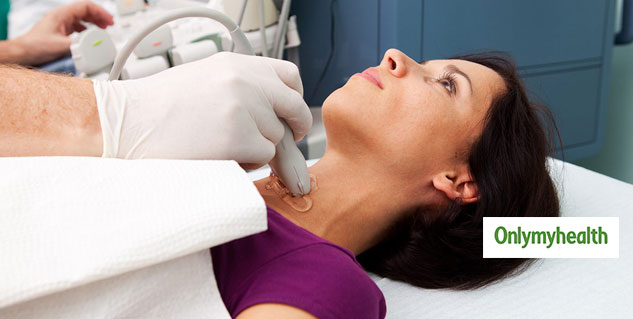 Also Read: Diet For Hypothyroidism: What To Avoid And Eat? Here's All You Need To Know
CAN SUBACUTE THYROIDITIS BE TREATED?
The good part is that if caught on time, Subacute Thyroiditis due to COVID-19 shows a good response to anti-inflammatory and Corticosteroid Therapy. However, it is important to note that doctor is treating COVID patients, or those who come in contact with such cases must report it at earliest. Early recognition and timely anti-inflammatory therapy can help in the successful management of the disease.
With inputs from Dr Sweta Budyal, Consultant Endocrinologist & Diabetologist, Fortis Hospital, Mulund
Read more articles on Other Diseases