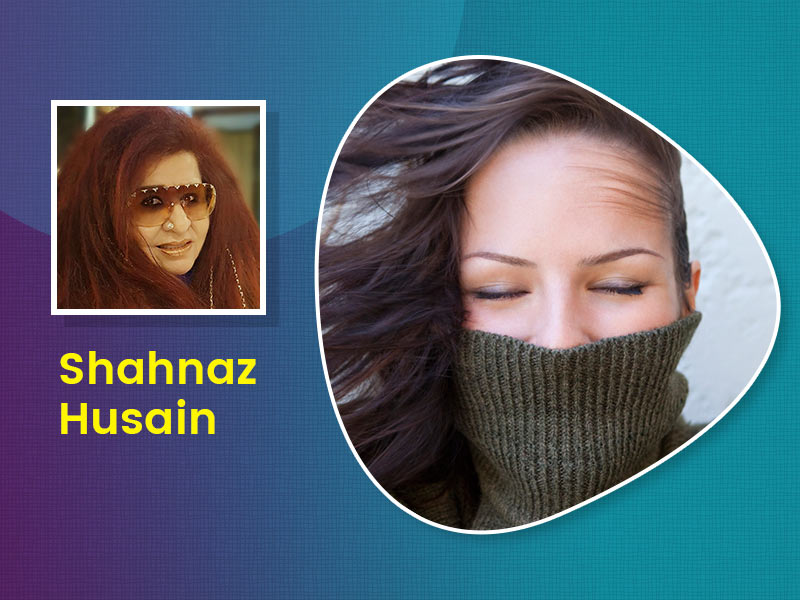 Winter season is right around the corner and that means everything is about to go dry – your skin, your lips, and of course, your hair. Many studies have shown that hair and scalp issues tend to go up during the winter season. Much like anything else, there is scientific reasoning behind this and therefore, we need a scientific solution to tackle this problem. One of the most common hair problems during winters is dandruff. What happens is that the air outside is so cold and dry that it sucks the moisture right out of your scalp, which leads to dandruff. Similarly, the dry season causes your hair to become dry, which leads to breakage and split ends. Among other problems, dryness of hair can lead to hair loss.
Common Hair Problems During Winter
Without further ado, let's take a look at some of the common hair problems during winters and their solutions.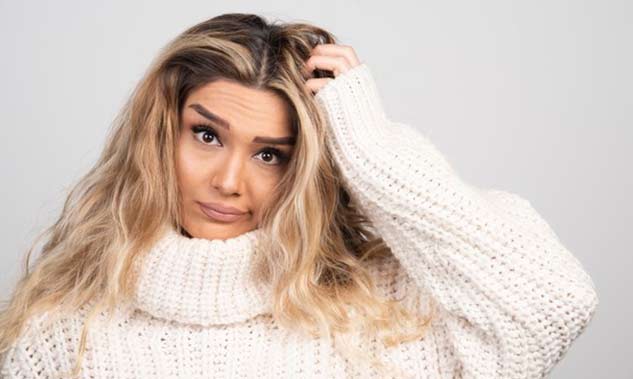 1# Hair texture becomes straw-like
As the moisture content in the air drops down, the hair becomes dry and brittle. This gives them a straw-like texture which makes them look dull and dry. This problem is quite common among people with curly hair.
Also Read: Give Life To Your Dull and Dry Hair With Bentonite Clay Hair Mask
2# Split ends
The Winter season can also lead to split ends. Not only these affect hair growth but also make your hair look brittle and unpleasant. Once you have them, there are very few solutions that you can implement and the best one is to trim the ends and then give regular care with oil and conditioners.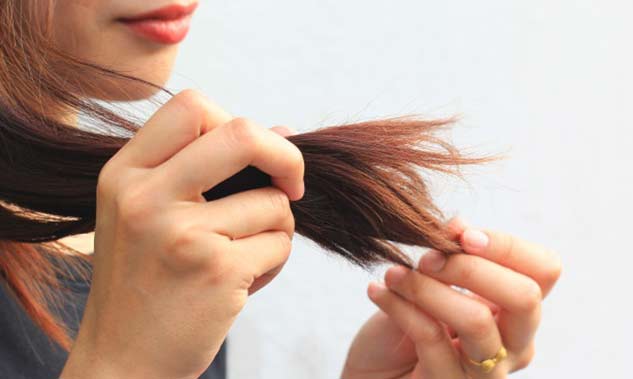 3# Matted hair
High-collar sweatshirts, caps, and mufflers can cause your hair to accumulate dust, sweat, and fibers. Unless you're washing your hair regularly – which most people avoid during winter – your hair will become matted. It is therefore, necessary that you do not skip hair wash. Ensure that you clean and cleanse your scalp every 2-3 days to prevent this condition.
4# Itchy and dry scalp
As your scalp dries during the winter season because of the lack of moisture, it can develop dandruff. This makes your scalp feel itchy. If you do not treat this problem early, it could lead to the onset of hair fall.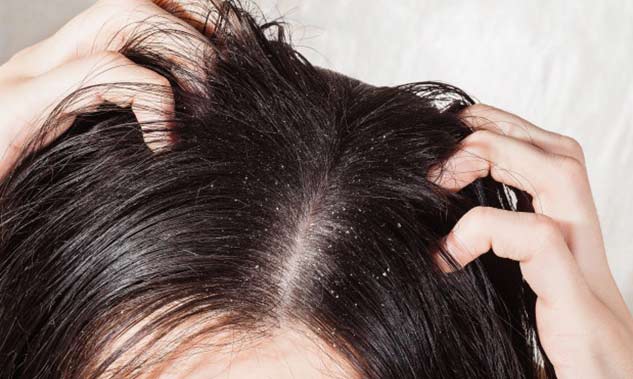 Also Read: Do You Have Acne On Scalp? Know The 5 Main Causes Of Scalp Acne Breakouts
How to treat winter hair problems?
Now that we've understood what the problems are, let us talk about some simple natural solutions for resolving them.
If you want to reduce hair fall during the winter season, you can use curd and lemon as a natural conditioner. This mixture moisturizes the scalp and helps to reduce dandruff. Just mix a few drops of lemon with curd and apply the mixture to your hair. Let it dry and wash it off with water for smooth, silky hair.
Massaging the roots of your hair with warm oil is great for rejuvenating your scalp and hair. It returns the moisture to your scalp and prevents a plethora of winter hair problems from ever occurring.
If you're suffering from itchiness then take some coconut oil and mix a pinch of camphor in it. Massage your scalp gently with the mixture. Camphor has antiseptic properties which reduce itching.
Sometimes the itchiness can be caused due to the growth of fungus on the scalp. In such a case, Mix Neem and coconut oil and massage the scalp with it. Neem has antifungal properties which help greatly in hindering the growth of fungus.
Another fine solution to control hair fall is to mix Neem leaf paste with curd and apply it to the hair. It also boosts the growth of new hair follicles and prevents graying.
Just like you take extra care of your face and body during the winter season, care for your hair too. As inconvenient as it may seem, try to wash your hair regularly and moisturize the scalp properly afterward. Lack of moisture is one of the main reasons for hair problems during winters.
One thing that you can do to ensure that your scalp and hair stay healthy is to avoid using synthetic products. Instead, use natural herbal hair products that do not cause any side effects and make your scalp and hair more resilient against the elements.
No need to get upset over winter hair problems now. If you were looking for a solution, you've just found one.
Image credits- freepik