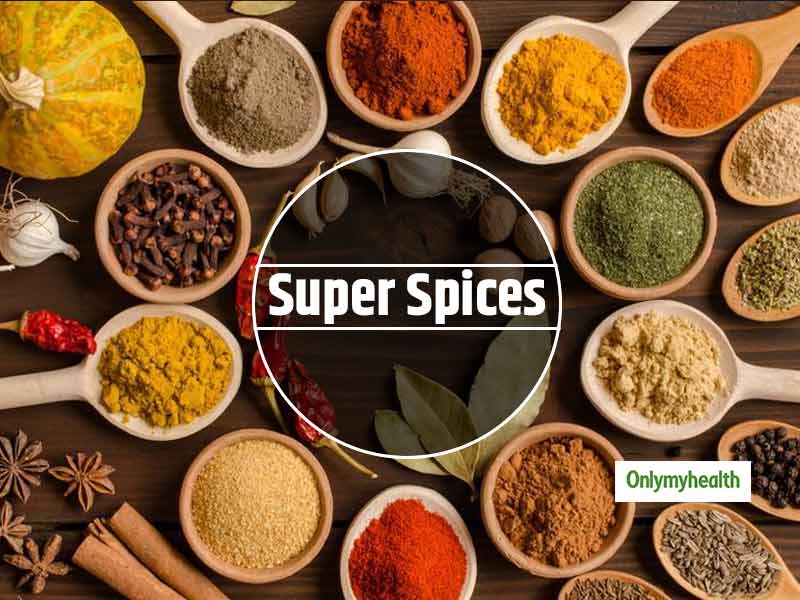 It is often said that an apple a day keeps the doctor away but do you know a handful of spices can help you fight many diseases? Your very own kitchen is loaded with so many elements which can help you reduce the risk of many chronic diseases. Spices are an important part of every Indian kitchen. Spices enhance the taste of the food. Many spices are loaded with potent health benefits which can help you lead a healthy life. Here are some spices which can help you fight various health condition and will definitely keep the doctor away.
Turmeric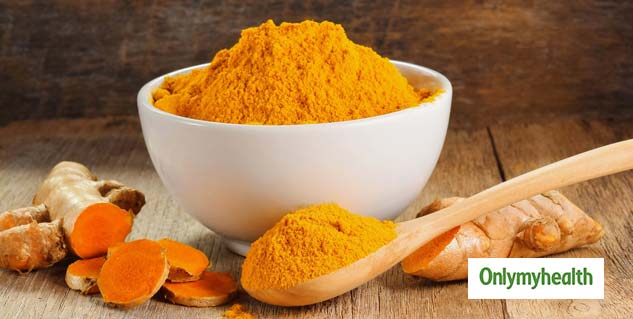 Turmeric is the golden spice which is loaded with medicinal properties. It has been used for medicinal purposes since ages. Turmeric milk is the best home remedy that your mother or grandmother would suggest. Turmeric is rich in a compound called curcumin which is well known for its health benefits. It can help in fighting type-2 diabetes and even certain cancers. According to various studies, turmeric can also help you prevent heart diseases. It is also an excellent remedy to fight inflammation. These many health benefits are enough reasons to add turmeric to your diet on a regular basis. It will promote your overall well-being.
Also read: Diet for Hypertension: Summer fruits which help you treat high blood pressure
Ginger
Ginger has a very strong smell and taste. It is the best taste enhancer of many foods and especially tea. Ginger can also be used to treat many health problems. It stops nausea magically. All you need to do is take a very small piece of fresh ginger and consume it. It will treat nausea instantly. You will also notice the consumption of ginger will also relieve heartburn and bloating.
Nutmeg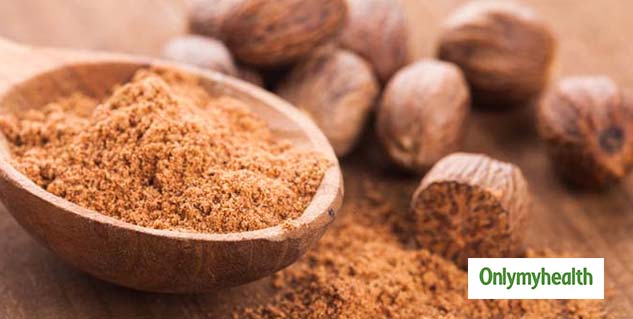 Nutmeg is another spice which is commonly used to enhance the taste of the food. It adds extra flavours to the food. Some of the health benefits of consumption of nutmeg may include:
It can help in treating joint and muscle pain
It can also help you manage diabetes
It will help you sleep properly
Consumption of nutmeg will also improve your brain health
You can also fight bad breath with nutmeg
Managing blood pressure will also become easier with nutmeg
You can add a restricted quantity of nutmeg to your daily diet to avail its health benefits.
Cumin
Cumin is a compulsory ingredient of almost every Indian dish. It is loaded with antioxidants and anti-inflammatory properties. Studies have also claimed that cumin seeds may help stop tumor growth. It is also good for digestion and aids in the production of bile, stomach acid and other digestive enzymes. It can also improve your skin health.
Also read: Fenugreek Seeds Health Benefits You Must Know
Cinnamon
Cinnamon is a very powerful spice with a strong aroma and a great taste. The health benefits of cinnamon are well known. It has become a cure for many health problems in recent times. It is loaded with antioxidants which protect the body from damage caused by free radicals. Cinnamon also helps in reducing the risk of heart diseases. Cinnamon can help in balancing hormones naturally. If you are a diabetic patient then cinnamon is a natural way to fight diabetes. Just half or one-fourth spoon of cinnamon is enough to fight diabetes. Bacterial and fungal infection can also be conquered with the help of cinnamon. Consumption of cinnamon can also result in reduced levels of bad cholesterol.
Dried red pepper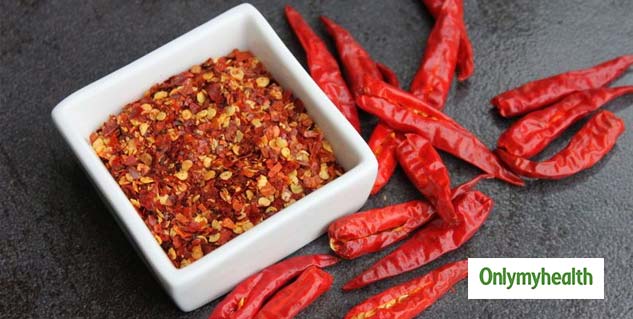 Consumption of dried red pepper may help you reduce the risk of skin and colon cancers. It can boost your metabolism. Red pepper can also help you lose weight effectively as it suppresses appetite. You will notice reduced cravings for fatty, salty and sweet foods. It is also a great source of antioxidants.
Read more articles on Healthy Diet.