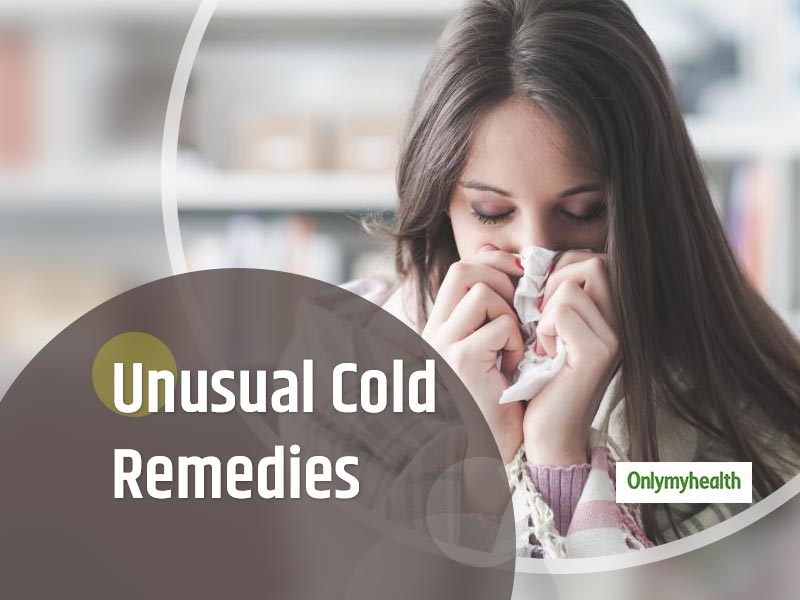 When you suffer from cold, there are just two possible things you can think about, number one how bad it can get? and number two when will you get better? Suffering from cold hampers your whole day. It's not as bad as fever that you can just rest at home or as better as an occasional sneeze that you can ignore it completely. People tend to ignore these common cold issues and still get their day going as usual, but is it not irritating with all that coughing, sneezing and the regular feeling of a mild headache going on. How could one possibly be able to focus on anything else?
Cold is basically a viral infection, which cannot be treated with antibiotics. A normal cold lasts for about two weeks after peaking in the first few days. Apart from over the counter medicines, one can also treat cold by some of these 'Unusual' but much-effective home remedies so that you can get rid of it without going to the doctor:
Try onions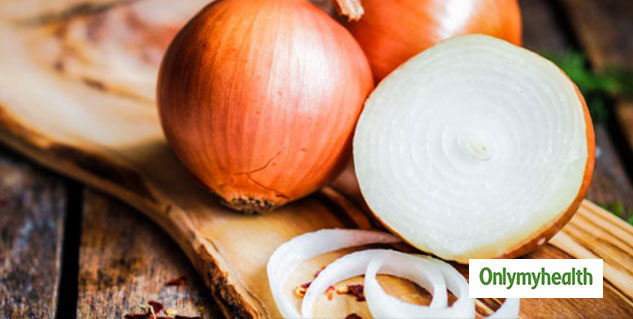 Onions can surely help you fight cold due to two common reasons. Firstly, they contain sulfur, which is helpful for both detoxification and immune responsiveness and secondly they are beneficial to the immune system and can eliminate some symptoms if you do get sick. Use raw onions in a homemade soup or cook it with vegetable or chicken broth to help cure cold early and more efficiently.
Also Read: Your Common Cold Could Be Bronchitis Too. Here Are Some Treatment Therapies For Respite
Try coconut water
It's important to stay hydrated when you know you are losing body fluids. To achieve proper hydration, one needs proper amount of electrolyte content in the body. Several reports have stated that coconut water is one of the richest sources of electrolytes so if you can replace at least 40% of your day's water intake with that of coconut water, you can get rid of cold earlier that you can expect.
Chocolates can help

Yes! But not those milky or sugar coated ones. Try hot dark chocolate and sweeten it lightly with honey. Chocolate contains theobromine, a compound that slowly stops the nerve activity responsible for coughing. Remember not to try out artificially sweetened chocolates as sugar can weaken your immunity.
Also Read: Want To Get Rid Of A Frozen Shoulder? Try These 5 Exercises For Instant Relief
Sweat it out
Mild exercises in which you sweat a bit, can eventually increase our body's immune response. You can also try to make yourself warm purposely by taking peppermint, diaphoretic tea or a homemade soup with a yarrow or catnip plant. At a higher body temperature, bacteria and viruses stop functioning, eventually allowing the immune system to fight the infection.
Put on a pair of 'Wet Socks'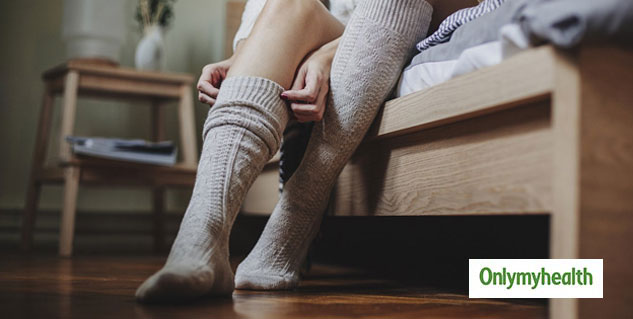 It may sound weird but wearing wet socks can actually help in regulating body temperature. Socks can stimulate the body to increase circulation to the feet, relieving some congestion from the head. It also helps in aiding with waste elimination and regulating immune response. Soak a pair of socks in cold water, dry them a bit and put them on with a pair of thermal socks. Ensure that when you go to bed, you keep your feet under a warm blanket.
Read more articles on Home Remedies