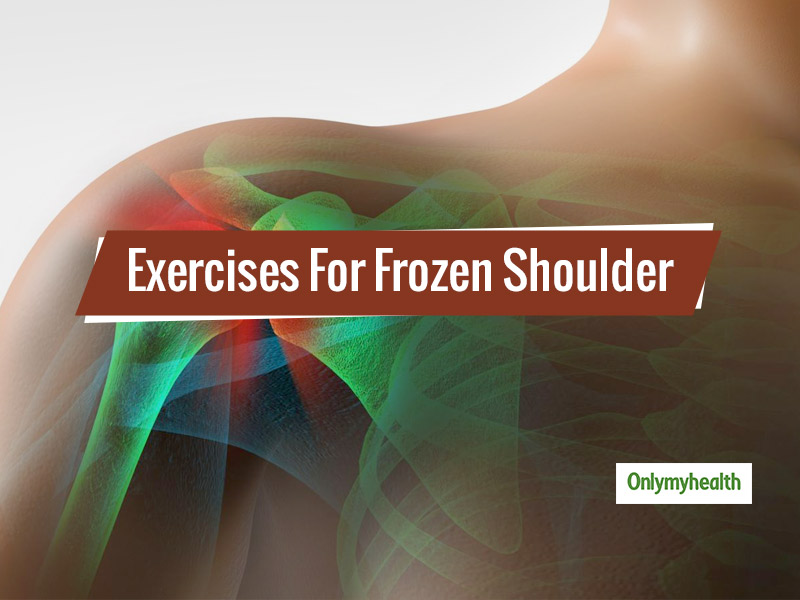 Our shoulders give us the freedom to push, pull and pick things, but a muscle stretch can lead to frozen shoulders. Having a frozen shoulder is not only inconvenient to a person, but it can also cause immense pain and discomfort. A frozen shoulder can make the motion of our hands limited. The best way to treat a frozen shoulder without medication can only be exercises and stretches. Exercises should be done keeping in mind that the stretch should be from the point of tension but should not go over your pain threshold. Let's look at some essential exercises one can perform to get rid of a stiff shoulder.
Cross-Body Reach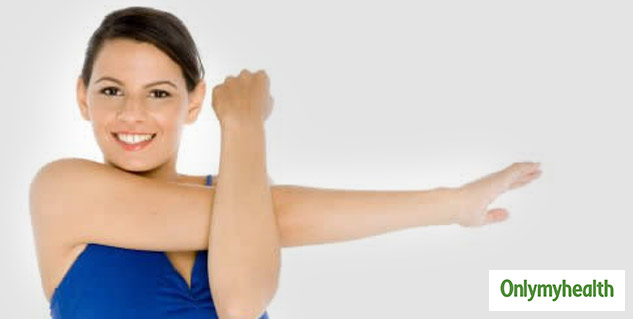 As the name suggests, this exercise helps you to get relief from a frozen shoulder as it forces you to stretch your muscles by reaching across your body. For this exercise, either sit or stand straight. Lift your affected arm at the level of your elbow, and then bring it up by exerting gentle pressure to stretch your shoulder. Try to hold the position for 15-20 seconds. Perform this exercise 10 to 20 times daily for maximum relief.
Finger Walk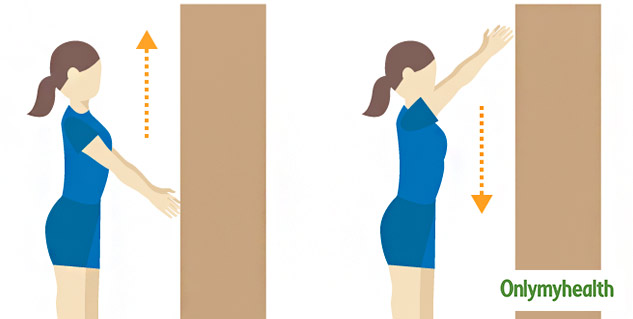 Stand facing a wall about three-quarters away from your arm's length. Start by touching the wall with your fingertips of the affected arm. Slightly bend your elbow and start walking your fingers up along the wall. Lift it as far as your body comfortably can, focusing on the fact that the pressure should continuously be on the finger muscles. Now slowly lower your arm and try to repeat 15-20 times a day.
Also Read: Learn These Fail-Proof Tips To Build Endurance By Gym Trainer Hitesh Chhabria
Pendulum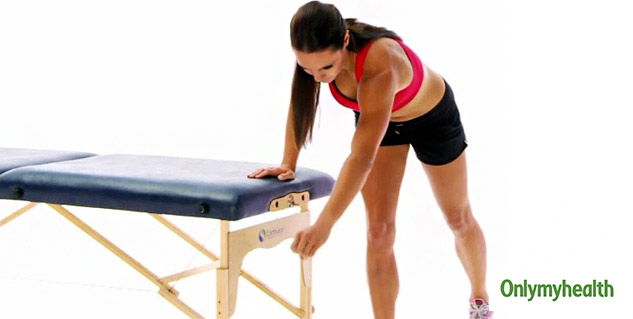 This is one of those gentle ways to improve mobility and relax your shoulders. Stand and lean over slightly with support of body weight with the unaffected arm on a table or a chair. Start to swing the arm clockwise and then anti-clockwise in each direction at least ten times. Repeat it once daily. If your symptoms start improving, try increasing the stretch by holding a lightweight object in the swinging arm.
Towel Stretch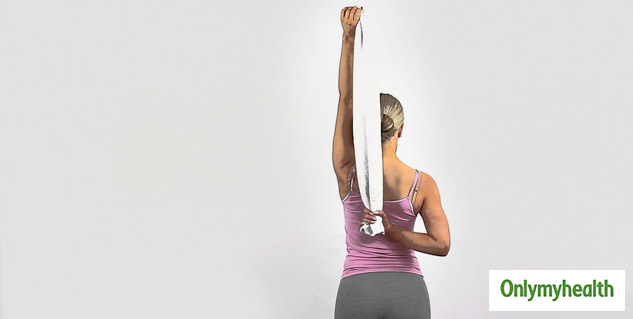 Take a three-feet long towel behind your back and grab one end with your other hand, holding it in a horizontal position. Now use the unaffected arm to pull the affected arm upward to stretch it. If you can bear a little pain, then put a towel over your the unaffected shoulder and hold its bottom with the affected arm. Pull it towards your lower back using the unaffected arm. Repeat it 10 to 20 times daily.
Also Read: 5 Exercises For Busy People To Stay Fit While Managing Work
Armpit Stretch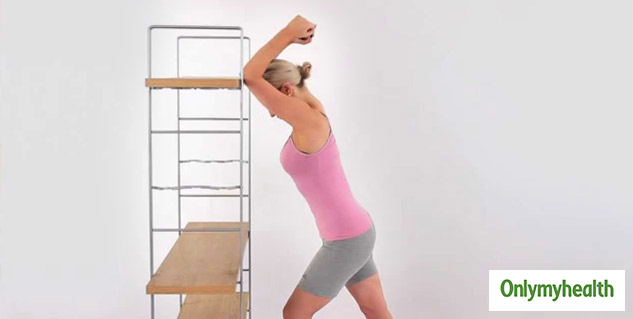 Stand near a shelf or anything which is of chest-height. While bending your knees slightly, open up your armpit and continue to deepen the bend to stretch your armpit. Now release it by straightening your knees. With each stretch, try to move the affected arm a little up but without putting any extra force. One can perform it 10 to 20 times daily for best results.
Before performing any of the above-mentioned exercises, it is advised to take a hot shower for obtaining better results.
Read more articles on Exercise And Fitness