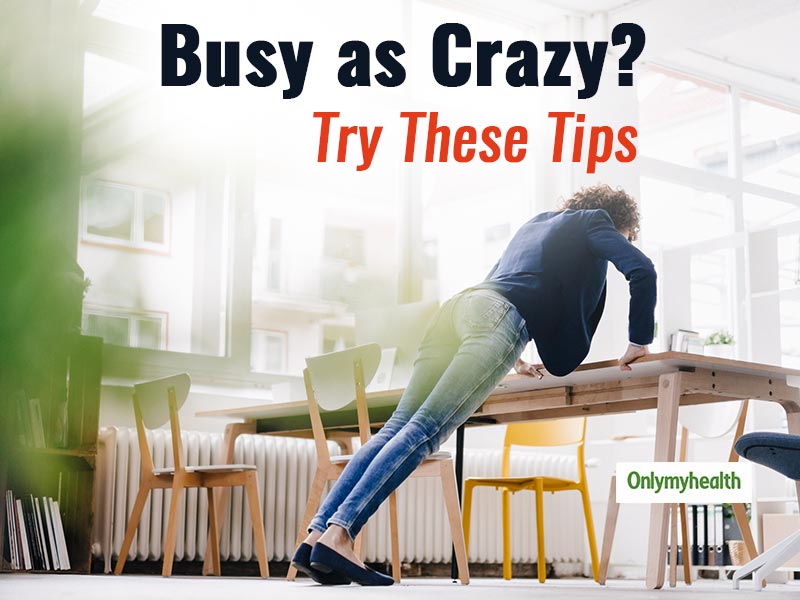 Try Office Yoga To Make Your Workplace a Healthier SpotIs your work is rewarding but demanding at the same time? Do you want to exercise but just can't due to erratic work schedules? Well, it is important to love your job but it is equally important to show some love and care to your health and body. We understand that time constraint plays a great barrier in achieving fitness goals but some simple tips and tricks can help you overcome this.
You can't do yoga at your workplace but you can do some plain and simple exercises without coming into anybody's notice. That's all about workout creativity. A little improvisation is required to get fit without allotting extra time. Here are 5 easy and effective exercises for busy people.
Morning Stretches
If you find it difficult to wake up early to go for a jog or gym, stretching is the best way to prep up your body for the day. Stretching in the morning is particularly useful as it helps the muscle to open up.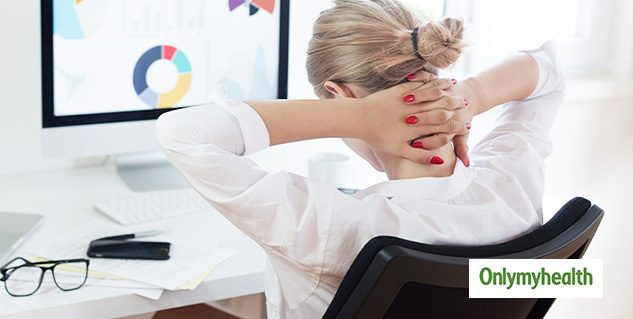 Neck exercises: tilt your head towards your right shoulder, stay in the position for 10-15 seconds and then return. Do the same with the left shoulder.
Shoulder stretching: roll your shoulders in a circular motion.
Wrist exercises: Stretch your arm and roll the wrist in a circular motion. This would prepare your hands to work on the computer.
Ankle stretching: Stretch one leg with your foot above the floor. Flex the ankle with toes pointing upwards. Do the same with another leg.
Leg Lifts
You should learn the art of utilizing whatever you've got. Here's a trick that we'll tell you that you must try today.
When you need copies of documents, instead of asking the office attendant, do it yourself. While the copies are being produced, take advantage of the time and copy machine to exercise. Take the support of the machine for balancing exercises.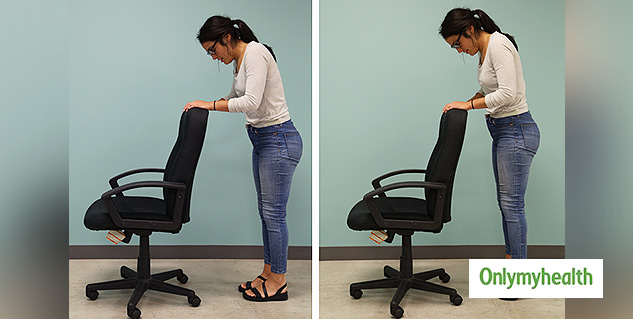 Lift one leg to the back without bending. Do the same with another leg.
Bend your knee and swing the leg back and forth for 30-40 seconds. Repeat with the other leg.
Work Desk Toning
Have you ever thought that leg toning and abs strengthening can be done at your desk? Here's how you can do it.
Keep your feet on the ground. Sit straight with muscles tight. extend one leg and bring it to the level of your hip. Stay in the position for 10 seconds and bring the leg down. Repeat for the other leg.
Also Read: Easy Ways To Get Rid Of Headaches In The Office
Workplace Aerobics
This is probably the best exercise that you can easily perform at your office. Instead of sending emails and skype chats, go to your colleague's cubicle for discussion or handling report. This would give you a break as well as put your body to exercise.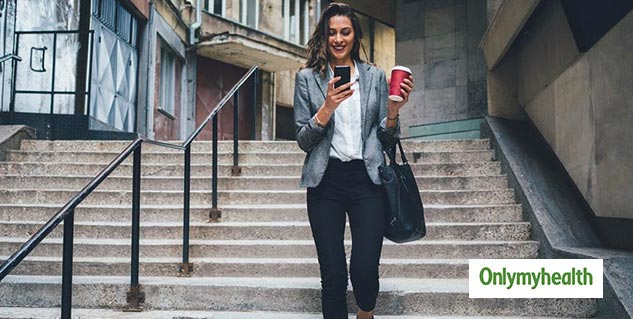 Instead of walking slowly, take big steps to make your heart race. This boosts blood circulation and helps the body to burn out calories.
Also Read: Try Office Yoga To Make Your Workplace a Healthier Spot
Ab Toning with Office Chair
If you have a personal cabin, you may switch the chair with an exercise ball. This would tone your muscles while improving balance and body posture.
Read more on Exercise & Fitness