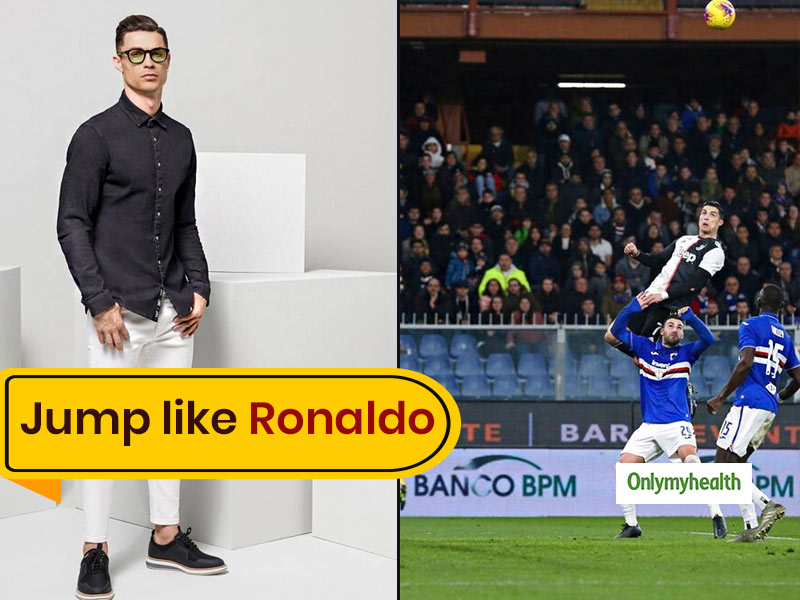 Ronaldo almost jumped 2.56 metres and even stayed there for a few seconds. As miraculous as it sounds, it has several health benefits too.
Ronaldo once again astonished his fans by jumping to the height of 2.56 meters for a header. This was the second highest jump of his career. Earlier he went up to the height of 2.93 meters in 2013. This match was being played against U.C. Sampdoria. That one thing, which makes Ronaldo a legend here is, that he is very heavy for a jump up to that height. Jumping to the height, this high is like a hurdle, especially when it comes to a person who is heavy. Yes, Ronaldo is of more than 80 kgs, which makes this jump a miracle. He must have pushed with all his might to reach so high.
View this post on Instagram
Apart from the game spirit, jumping is also beneficial otherwise. Let us discuss what could be the health benefits of jumping:
Stimulates Metabolism
Jumping stimulates metabolism by accelerating the physical movements of entities inside a body. This in all increases the blood circulation and also improves the breathing capacity.
Also read: Are You Jogging Correctly? Check Out These Signs For Incorrect Jogging
Increases Oxygen Capacity
Jumping immediately boosts blood circulation, making the blood flow at a faster rate. This increment in blood input and output demands more oxygen which in return increases the oxygen capacity of the body. Usually, this does not happen until the person is travelling to higher altitudes and hence jumping is truly beneficial. As the demand for oxygen increases, the RBC count has to increase. RBC, i.e. the red blood cells, are the oxygen carriers. To ferry more amount of oxygen more, no. of RBCs are required. As the number of RBS is directly proportional to the amount of haemoglobin, ultimately jumping shoots up the haemoglobin levels.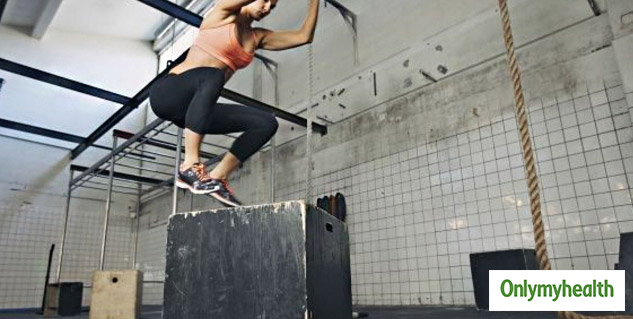 Stronger Bones
Jumping exercises like jumping over the trampoline can benefit your bones. Repeated slight stress on the bones can makes the musculoskeletal system stronger. Though it is advised that strenuous jumping should only be done on a trampoline as it re-tarces the force applied by the body. As you need to apply a lot of strength while jumping this helps you to prevent brittle bone disease and osteoporosis.
Keeps A Check On Mental Wellness
You must have seen children jumping up and down just like that and then breaking out into hardest giggles. Sometimes jumping like a kid will help you to compensate with your mental health. Jumping increases the blood circulation to the brain, which ultimately increases the oxygen content there, making it feel light and less strenuous. Though blood circulation also increases by doing other activities like jogging, cycling, swimming, etc, but bouncing up and down will make you laugh, too. Thus elevating one's mood and leaving the person with a positive vibe.
Also read: 5 Exercises For Busy People To Stay Fit While Managing Work
Jumping Increases Focus
Yes you read it right, jumping does increase one's focus. Jumping constantly over a particular spot on your trampoline increases your sense of focus to jump over that area. This stimulates the coordinator nerves, developing skills towards multi-tasking like jumping, maintaining body posture, etc. Though these nerves are involuntary and are not under our direct control, these skills can be developed over a period of time by enough practice.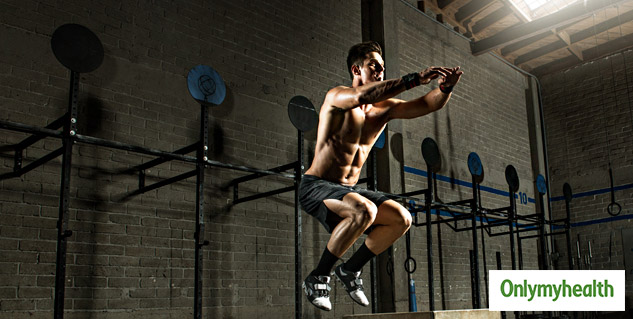 Firms And Tones Body Muscles
You must have observed this a lot of times that whenever one jumps, all the muscles comes into play. This is because when we are jumping, we are engaging our energy to lift all the muscles. This finally helps to tone the muscles. Though jumping is extremely beneficial, it is also important to see that on which sort of surface are we jumping. The surface should be flexible to give you optimum relaxation time, it can be injurious otherwise.
Read more articles on Exercise and Fitness