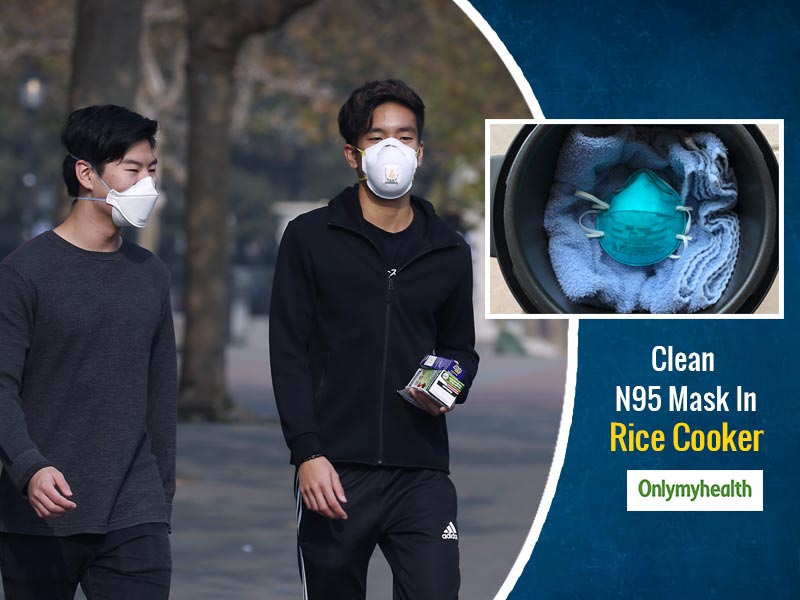 N95 masks no longer remain for one-time use. Scientists have found another way to disinfect these masks with electric cooker through dry heat.
Every day we see a discovery related to Coronavirus and this time it is related to the N95 masks. We all know the importance of cleaning and disinfecting a face mask. Not just wearing would protect but you also need to sanitize them regularly to get rid of the lingering virus and bacteria on it. There are many ways of sanitizing a mask but researchers have suggested a new one which is unanticipated and unusual. Find out in this article.
How should you sanitize your face mask?
There have been a lot of contemplating lately on the correct way to sanitize a mask. While there are numerous ways to clean a cloth mask, cleaning the N95 mask is something that we haven't figured out yet. But researchers have! They have suggested a unique solution to this which is electric cookers such as a rice cooker for mask cleaning. As per their belief, dry heating N95 respirators in electric cookers for 50 minutes would clean them inside out without needing any disinfectant!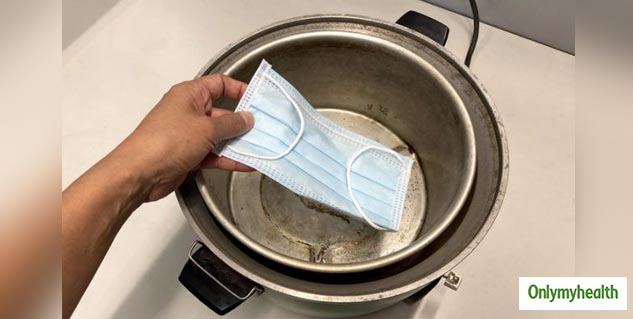 How can electric cookers clean a mask?
The one and only use of electric cookers that we knew until know is cooking, right? Who would've thought that these can also be used for cleaning a mask. As per the study published in the journal Environmental Science and Technology, the authors and professors who proposed this research namely Vishal Verma and Thanh Helen Nguyen found out that the best way to disinfect N95 respirators without affecting their fitting and filtration is by dry cleaning them in an electric cooker. Just put them in an electric cooker and dry heat the mask for about 45-50 minutes to sanitize it. Make sure that you don't wear them more than required or else masks may cause maskne.
Lead researcher Thanh Helen Nguyen says, "A cloth mask or surgical mask protects others from droplets the wearer might expel, but a respirator mask protects the wearer by filtering out smaller particles that might carry the virus."
Unlike reusable cloth masks, N95 respirators are ideally one-time use only and cannot be reused post that. In the coronavirus times, there is a scarcity of these respirators and this is why this idea is great in maximizing the use of these respirators. In fact, this method is effective in cleaning other regular masks as well.
Also Read: WHO Guidelines on How The 3-Layer Fabric Mask Can Protect You From COVID-19
Vishal Verma, the author of this study says, "There are many different ways to sterilize something, but most of them will destroy the filtration or the fit of an N95 respirator. Any sanitation method would need to decontaminate all surfaces of the respirator, but equally important is maintaining the filtration efficacy and the fit of the respirator to the face of the wearer. Otherwise, it will not offer the right protection."
How do they put an electric cooker in use to sanitise a mask?
The researcher explained the process of testing an electric cooker for decontaminating N95 masks: "We built a chamber in my aerosol-testing lab specifically to look at the filtration of the N95 respirators, and measured particles going through it. The respirators maintained their filtration capacity of more than 95% and kept their fit, still properly seated on the wearer's face, even after 20 cycles of decontamination in the electric cooker."
Also Read: Face Mask Skin Irritation Is Real, Follow These Basic Tips For Irritation-Free Skin
Things to note when following this method for N95 mask cleaning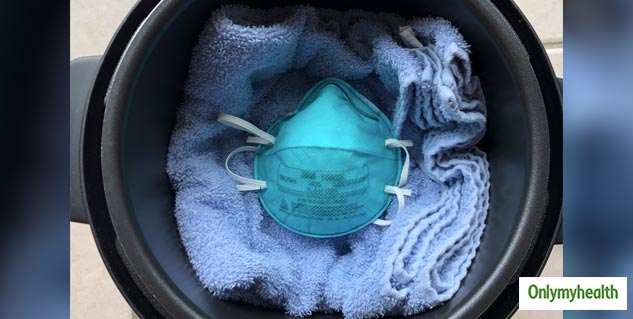 Here are some important points mentioned by the researchers to effectively sanitize the mask.
Make sure there is no water in the cooker. This cleaning is done through dry heat.
Maintain 100 degree Celsius temperature in the cooker
Heat the mask for 50 minutes in it.
Avoid direct contact of the mask with heating element at the bottom. Always place the mask on a towel.
You can stack multiple masks and place them for combined cleaning.
This method is surprising but does work. If you use N95 mask then you must try this out. You would be able to use your respirator multiple times without affecting its filtration and fit.
Read More Articles in Miscellaneous