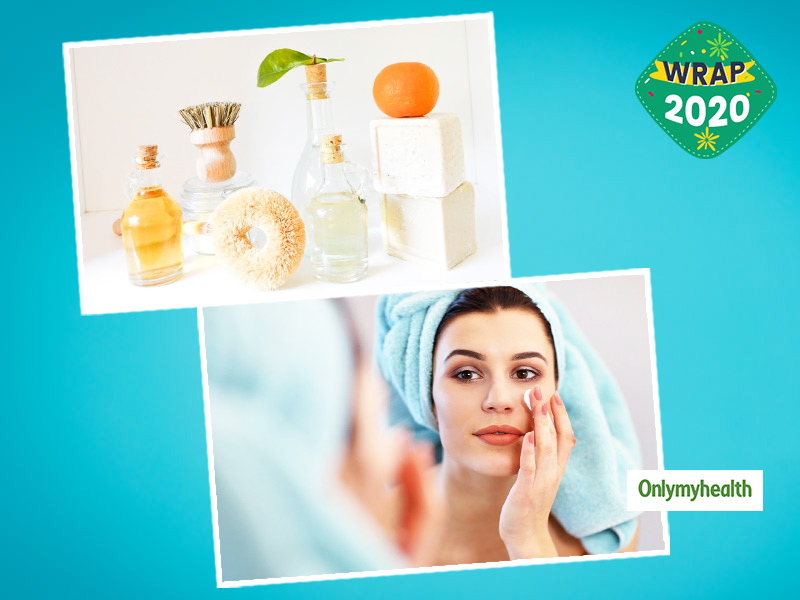 Year-End: Staying at home became such an integral part of our lives this year, and while there have been many challenges and difficulties, we have all found a way to hit the reset button and learn to appreciate the smaller things in life. There has been a tremendous shift towards self-care, and skincare is such an essential aspect of that. But how do you take care of your skin when you are stuck at home with nowhere to go? Enter the DIY skincare. While many people have their misgivings regarding such remedies, the fact is that we have all been practising some form of DIY skincare or haircare for years. Think of all those concoctions your grandmother would make for your skin and hair. Hair oiling is also a form of DIY! Most commonly searched were the ones for skin brightening and clarifying using home kitchen ingredients. People searched on everything from "how to make a sanitiser at home" to "how to nourish hands which have become dry due to frequent washing and sanitising".
Dermatological concerns of 2020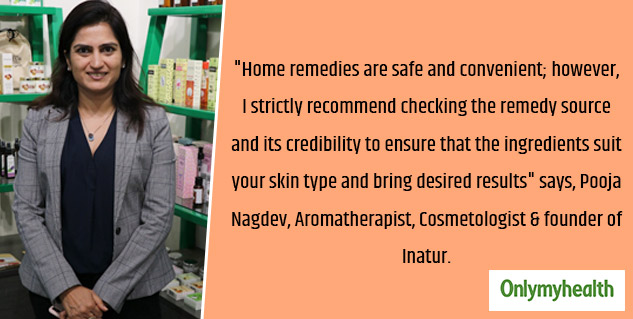 "The year started with usual dermatological concerns of dry skin and cracked heels. However, after the coronavirus pandemic started, the focus was largely on health and sanitization. People were facing rough skin on hands due to repeated hand wash -- we saw a spike of 60% cases of dry skin issues since April. Most of the patients looked for easily available and cost-effective solutions and preferred home remedies. We also saw a marginal rise of 25% in burn injuries as people not very adept in cooking were trying various dishes during lockdown -- almost all the cases were of minor burns. Allergic reaction in children, especially nappy rash, prickly heat or fungal infections, kept both parents busy. People were scared of infection so much that many had started washing hands too frequently, causing skin problems. As doctors, we had to allay their fears as much as treating their problem." said Dr Bhavuk Mittal, Dermatologist, Columbia Asia Hospital, Ghaziabad.
Also Read: What Damage Does Air Pollution Do To Your Skin? Know From Expert
Top Searched Skincare Trends And Remedies Of 2020
Homemade face packs-Natural care for the skin: Caring the skin is not only done internally, but there are few healthy homemade recipes by which you can enhance the skin elimination and promote the natural glow. "While in lockdown, DIY recipes became popular - especially simple masks, requiring 2 to 3 ingredients - to add that dose of nourishment and hydration to the skin and hair. Simple ingredients such as Aloe Vera came front-and-centre" says Ms Megha Asher, Co-founder & COO of Juicy Chemistry (skincare brand).
Anti-ageing treatment: Antiaging! Ageing gracefully is the most popular trend now. Ageing has been a fact of life ever since man was created, and anti-ageing medicine aims to maintain or achieve this irrespective of age. Anti-ageing treatments prevent our skin from ageing with cosmetics, surgeries, exercises, diet, etc. There are many ways to achieve fair skin naturally, but many Anti-Ageing Creams and Products are available in markets that claim to be clinically tested to reduce wrinkles and sun damage to the skin.
Detox skincare: Dr Manoj Kutteri, Wellness Director at Atmantan Wellness Centre, says that "we all heard about detox diets, that are used to help cleanse impurities and waste out of the body, to improve digestion and restore the body's energy. Skin is considered to be the most extensive channel of elimination of toxins from the body. Many internal and external factors make your skin gets toxic."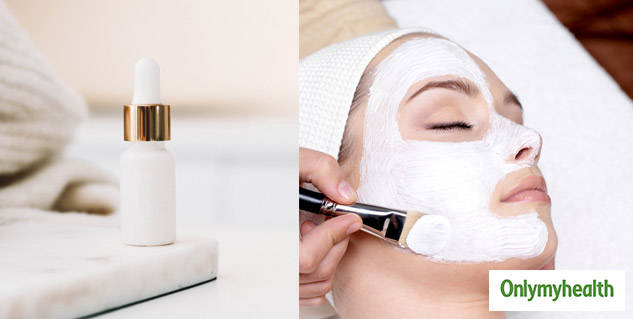 Remedy for Acne: Skincare Remedy to reduce acne is by using aloe vera gel. Aloe vera has antibacterial properties that can assist in containing and reducing bacteria that cause acne. Cinnamon and honey are other ingredients that have been tested and found to get that same benefit. By mixing all three for an at-home spa treatment, you'll improve your chances of acne-free, smooth skin.
Botox treatment: Treatments like Botox are commonly used to get smooth, glowing skin. Again, not everyone is comfortable going under the knife then we have different modalities like peels, lasers, PRP, Botox, fillers, threads etc. which are much milder and without much downtime and results last for longer too.
Oats, Orange and Papaya face mask, were searched for skin clarifying: This beneficial mask is made using oatmeal powder, honey, orange peel powder, papaya seed powder and milk. This mask can also be used as a mild exfoliator and is recommended for those with oily, combination, and sensitive skin.
Home remedies to reduce puffiness under the eyes were another popular topic: Chill tomato slices and a recycled green tea bags in a fridge (especially in summers) and put them over eyelids to reduce the dark circles' puffiness under the eyes.
Treatment for dry skin: Dry skin has always been a problem, especially in winters, the best solution for this is to apply castor oil combined with coconut oil. Daily self-massage it at least for 10-15 minutes for effective results.
Remedies for hair loss and dandruff: Rajat Mathur, Senior Skincare expert, at Kiehl's India shares that "everyone wants to try home remedies for hair loss and dandruff. Vata-Pitta-Kapha doshas are present in our bodies, according to Ayurveda. First of all, it's about keeping your hair clean. To do this, ketoconazole, selenium sulphide or zinc-containing shampoo can be used to wash hair. The Amla, Bhringraj, Shikakai, Ritha and Aloe Vera herbs also strive to protect dandruff and rejuvenate and recover hair."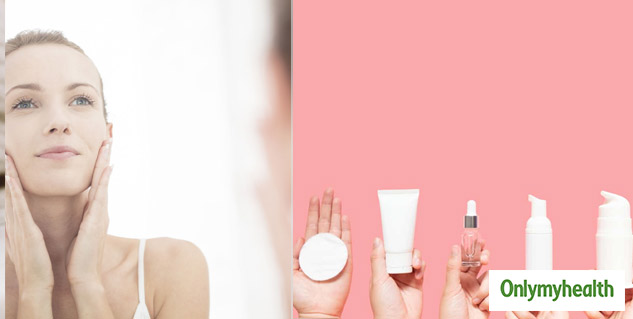 Note: 2020 has changed the scenario of the Skin Care Industry. We can say that this has given rise to the brand that offers natural and organic skincare products and has boosted India's brands. Cosmetologist Pooja Nagdev states that "the most searched ingredients for their benefits in skin care were oats powder, rice powder and cocoa powder. Making orange peel natural exfoliator at home was a trending search topic. For skin brightening the commonly used remedy is a homemade mask with cocoa powder, honey, glycerine and milk. The cream can be added to this mask for those with dry skin."
Also Read: Green Clay Is A Boon For Beauty, Make DIY Green Clay Masks To Treat You Skin
Takeaway Tips by Dr Nandini Barua, Dermatologist (Paras Hospital, Gurgaon)
The year 2020 will be remembered as the year of the Covid-19 pandemic, marked by lockdowns and stay at home regulations. Homes became our world. If one could work at home, one could also be groomed at home. If office and schools could come home, so could Salon and Spa. Staying at home gave people more time and chance to reflect upon their wellness and beauty regimes. Therefore, in the last few days of 2020 enhance your health, beauty regimes and wellness by following these tips.
You can opt for some Exercises and a healthy diet to fight ageing, which is natural ways to protect our skin.
Stress has adverse effects on our health, not only it causes high blood pressure, weight gain or loss, poor sleep, and harms our skin.
Therefore, drink water, exercise, maintain good hygiene and preventative medicine to fight stress.
Irrespective of your age, you should indulge in self-care. Taking good health sleep, staying hydrated, and quitting smoking and drinking can also help keep your skin healthy.
Conclusion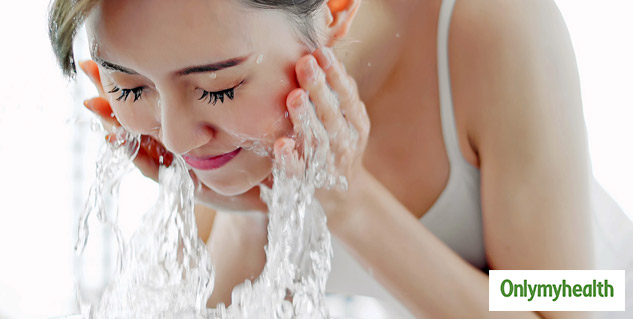 Rupali Sharma, Founder Aegte Hair and Skin Luxury concludes by home-based, "talking about the Most searched Skincare Remedies/Trends, we must say it is home-based, or products containing botanical actives and natural ingredients is what people are proffering to trust. Products like Vitamin C Serum, Gold Oil, Niacinamide and Glutathione based products. People are given the rise in tor Organic and Natural Makeup Products. We must say COVID-19 Scenario has given rise to our ancient skincare remedies used by our ancestors, and this is a good notion for the country's economic growth as well."
Stay Safe, Stay Beautiful!
Read More Articles in Skin Care