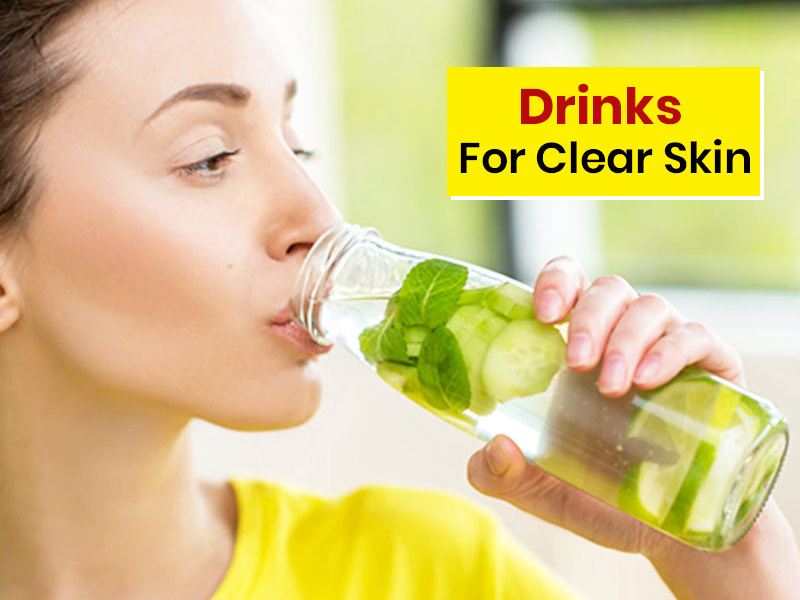 In a world where everyone craves perfection and people are ready to go to any extent in order to achieve that clear and healthy looking glass skin. Where people try several cosmetic products like masks, face wash, creams, gels, packs, scrubsm, exfoliators and even experiment with several DIYs, sometimes the problem is hidden within. It is important to cleanse your system and get the toxins out as sometimes skin issues like acne and cysts are caused due to the toxins present in our body. These toxins can be easily flushed out by consuming some detox drinks. Here are some simple to prepare, delicious yet effective drinks that can help you to flush toxins from your body and give you a healthy and glowing skin.
#1. Carrot-Beetroot Juice
Made with rich pigmented beetroots and crunchy carrots this juice is the best elixir that will help you to get a glowing skin. Beetroots and carrots, both these root vegetables are packed with the goodness of various vitamins and nutrients such as Vitamin C, Vitamin A, zinc, folic acid, iron, fiber and manganese.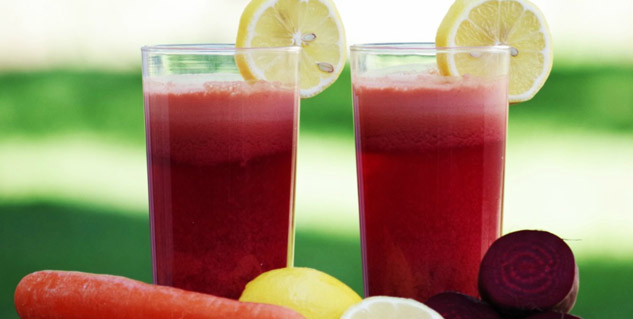 Image Credits- We Love Cycling
These nutrients help in regulating your bowel movement and keeping your gut clean along with purifying your blood. Along with all these nutrients this drink also has an abundance of antioxidants and anti inflammatory properties that helps in fighting inflammation caused due to oxidative stress. This red drink can help to achieve the healthy and glowing skin of your dreams by reducing the appearance of dark circles, preventing wrinkles, preventing acne breakouts, treating dry skin, providing you a glowing skin, lightening complexion, protect your skin from harmful radiation of the sun and also helps to reduce that oily appearance on the skin. Here's how you can prepare this carrot-beetroot juice in order to get healthy, glowing and acne free skin.
Ingredients
½ beetroot
4 carrots
¼ inch ginger
½ cup water
½ lemon
How to prepare
Chop carrot and beetroots into chunks and place them into a blender.
Add ginger and lemon juice to it and blend by gradually adding water to it.
Take a strainer and pour it in the glass by straining the juice out of the pulp.
Add in some black pepper if you want and drink this carrot-beetroot juice early in the morning.
Also Read: 5 Beetroot Face Packs For Different Skin Related Concerns
#2. Spinach Juice
You need not to make that face and run away by hearing or reading about the carrot juice. Where we all have been taught about the importance of consuming this green leafy vegetable and its health benefits, we are here to tell you that this green leafy vegetable can do wonders to your skin as well. Enriched with the goodness of antioxidants and Vitamins like, A, C, E and K, spinach is good for your skin.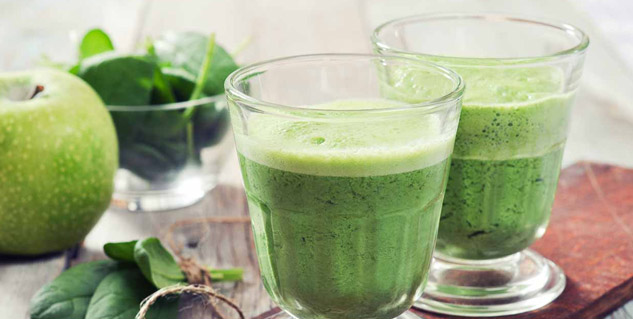 Image Credits- Archana's Kitchen
Consuming spinach on a regular basis and including it in your daily diet can make your skin glow, fight inflammation, protect skin by fortifying the skin's natural barrier, reduces inflammation, prevents breakouts, brightens the skin, helps in fighting hyperpigmentation and uneven skin tone. Not just this but consuming spinach also provides hydration to your skin along with reducing the appearance of those dark spots and keeps the early signs of aging at bay by providing you with a radiant glow. Here's how you can prepare a morning drink using spinach to get a skin that is younger looking and has a radiant glow.
Ingredients
2 cups chopped spinach
1 chopped apple
½ lemon
¾ cup water
Pepper
How to prepare
Wash the chopped spinach thoroughly and strain it with the help of a strainer.
Add the washed spinach to the blender along with some chopped apples
Squeeze in half a lemon and blend well by adding in the water gradually.
Strain and pour this spinach juice into a glass.
Add in some pepper and drink this juice early in the morning to get a healthy skin with a radiant glow.
#3. Cucumber Detox water
A cooling and hydrating vegetable that is a part of the salads and something that is mostly consumed in the summer season. Cucumbers consist of lots of water content and are rich in vitamins and minerals along with caffeic acid and ascorbic acid in it. Consuming cucumber can help to calm and hydrate your skin along with reducing redness and puffy eyes, calming inflation and treating blemishes. Cucumber is a good option for both oily and dry skin.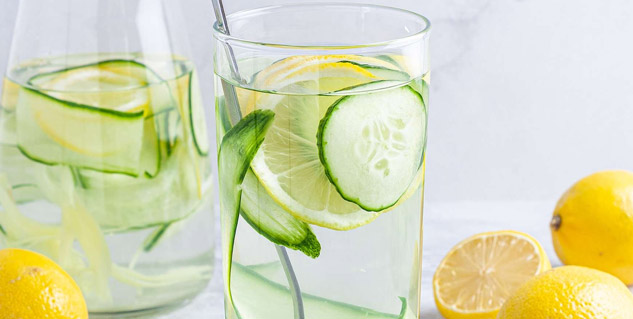 Image Credits- Foodaciously
Due to its hydrating properties it helps to keep your skin nourished and moisturised and keeps the excess oil at bay. It also helps to reduce swelling and alleviate sunburn along with reducing acne and preventing its occurrence in the near future. Here's how you can prepare a cucumber detox drink in order to flush out those toxins and get a pimple free hydrated skin
Ingredients
1 cucumber
2 lemon
4 glass of water
10-12 mint leaves
How to prepare
Peel the cucumber with the help of a peeler and cut it into slices with the help of a chopping board.
Similarly chop the lemons as well.
Take a glass jar and add water to it.
Add in the sliced cucumbers and lemons to the jar and top it with some mint leaves.
Consume this detox water throughout the day to keep yourself hydrated and flush out the toxins by keeping your skin healthy.
#4. Apple Juice
We all have grown up listening to a saying that "An apple a day keeps the doctor away" and in this case we think that this saying was about a dermatologist. One of the most popular fruits that is crunchy and juicy as well, apple tops the list of healthy fruits. Apples are rich in antioxidants and a good source of fibre.The fibre present in apples can help to control your bowel movement and keep your digestive system on track which helps in providing you with a clean gut. A clean gut means clear skin.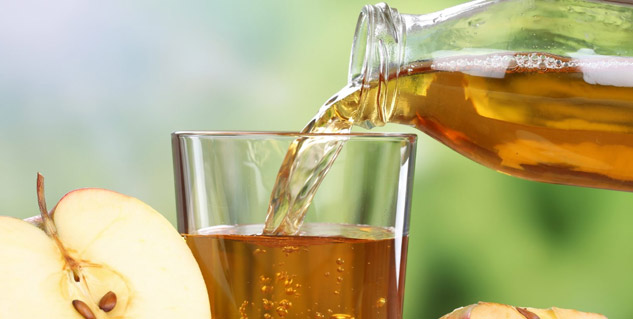 Image Credits- Shutterstock
A source of vitamin A, b complex, C and potassium, apple helps to get rid of excess oil and pathogens from your skin. The antioxidants present in this fruit helps to rejuvenate the skin cells and provide your skin with a healthy glow. Making apples a part of your regular diet can also correct an uneven skin tone and provide you with a healthy looking glowing skin. Let's learn how to prepare a delicious apple juice to rejuvenate those skin cells and get a glowing skin.
Ingredients
4 Apples
½ lemon
½ inch ginger
1 cup water
1 pinch salt
How to prepare
Take the apples and wash them thoroughly.
Peel the apples with a peeler and cut them into chunks
Add the apple chunks into the blender along with lemon juice and ginger.
Blend the apples by gradually adding in the water.
Strain and pour this blended juice in a glass and add some salt to it
Give it a nice mix and consume this apple juice in the morning to keep the skin problems at bay.
Also Read: Are Apple Seeds Poisonous To Humans? Read Dt. Shikha Mahajan's Take On This
#5. Aloe Vera Juice
A plant that u you can easily find around your house, aloe vera is known for its myriad skin and health benefits. Used by the beauty industry in every other skin care product ranging from face wash to creams and body wash to face mask. Aloe vera comes with some soothing and hydrating properties.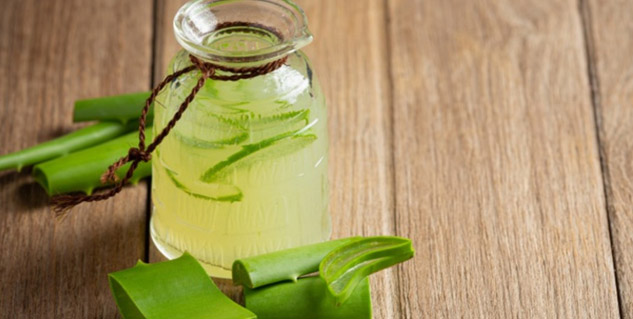 Image Credits- India TV News
Packed with anti-inflammatory properties, aloe vera helps in reducing puffiness, swelling and soreness caused due to wounds and injuries. Aloe vera also helps in speeding up the production of collagen and also accelerates the wound healing process. Aloe vera is one of the best ways of treating blemishes and getting rid of that stubborn acne. This magic ingredient also helps to provide hydration and moisture to your skin along with giving it a nice and healthy glow. Here is how you can prepare aloe vera juice in a few simple steps and reap the maximum benefits out of it.
Ingredients
1 aloe vera leaf
1 tablespoon lemon juice
1 glass water
How to prepare
Take an aloe vera leaf and scoop out the gel from it with the help of a spoon.
Take this gel into a blender and add lemon juice to it.
Blend it well and gradually add water to this mixture.
Strain it with the help of a mesh and consume it every morning.
Try making these simple, quick, delicious yet effective morning drinks to reap their health benefits and get a glowing skin. Before preparing and consuming these drinks make sure that you are not allergic to anything used to prepare these drinks and consult your dietician in order to check if you can consume them depending upon your medical history.