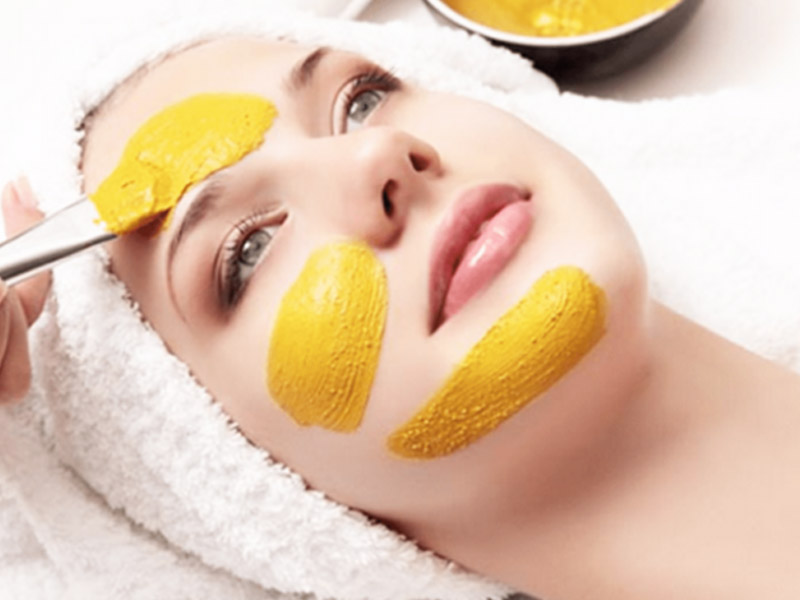 There are several ayurvedic and cosmetic products that claim and ensure fair and glowing skin. However, while some don't suit your skin, others come along with some potential side effects as well. One should preferably use natural skin care products that not only provide glow, but are also beneficial for skin problems such as acne, hyperpigmentation, dark circles, etc. Ubtan is one of the most effective and natural products that can be a part of your beauty care routine. It is a traditional ayurvedic remedy that detoxifies the skin from within. Made using various sundried herbs, roots and flowers that are hand pounded to mix into a paste with milk, yogurt or rosewater to deep cleanse and nourish your skin. Read this article further to know about the skin benefits of ubtan and the correct way to include it in your skincare regime.
Ubtan skin benefits
Ubtan contains antibacterial and anti inflammatory properties, which make it skin friendly for you. It can beautify your skin and keep it away from any spots, pimples and acne. Here are some major benefits of using ubtan on your skin:
1. Proper cleansing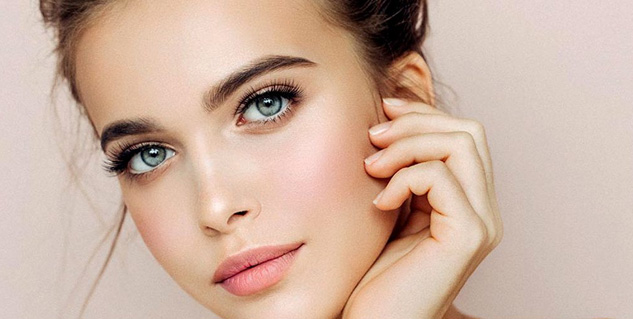 Image source: Iamarsalan
Natural deep cleansing of your skin can be done by applying ubtan. It contains cucumber which is an antioxidant that helps majorly in removing dead skin cells and sun damage. Even sandalwood and gram flour are good for clearing dirt and other impurities on the face. Therefore, ubtan is one of the most effective natural ways to cleanse your skin properly at home.
2. Prevents acne
Along with other beauty benefits, ubtan helps in preventing and treating acne and pimples as well. Both turmeric and sandalwood contain anti inflammatory, antifungal and antibacterial properties that help in dealing with this skin problem. You can reduce and prevent acne on your skin by making a simple ubtan facepack at home.
Also read: Ubtan Skin Benefits: Homemade Ubtan Recipe For Fair And Glowing Skin
3. Glowing skin
Ubtan is filled with the goodness of many natural ingredients. Gram flour makes your skin glow and feel more fresh. Applying ubtan provides a radiant glow and flawless skin with its beneficial anti inflammatory properties. Glowing skin is one of the main benefits of using this desi DIY facepack.
4. Natural toner
Ubtan is known as a natural toner, as it is made up of organic ingredients and helps in getting rid of hyperpigmentation spots. Chandan or sandalwood powder plays the role of a natural astringent that can remove sun damage, tan and tone your skin to make it look young, active and firm.
How to apply ubtan on skin?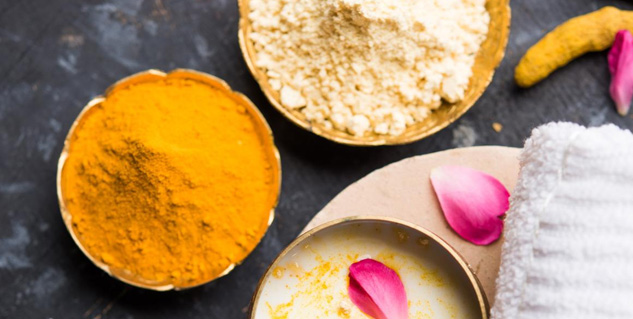 Image source: Bebeautiful
This desi facepack clears out all the dirt and impurities from your skin. And not just your face, ubtan can be applied on the whole body to enjoy the many beauty benefits. Ubtan facepack is mostly made up of a number of natural herbs. Here's how you can apply ubtan on your face:
Mix two tablespoon sandalwood powder, half tablespoon turmeric, three tablespoons gram flour in a bowl
Then, add rosewater and make a smooth paste
Apply this facepack on your face and gently massage for a few minutes
Let it stay for 10-15 minutes and then wash it off
You can use this desi facepack thrice a week for the ultimate skin glow
Read more articles on Skin care
Image credits: Newstracklive