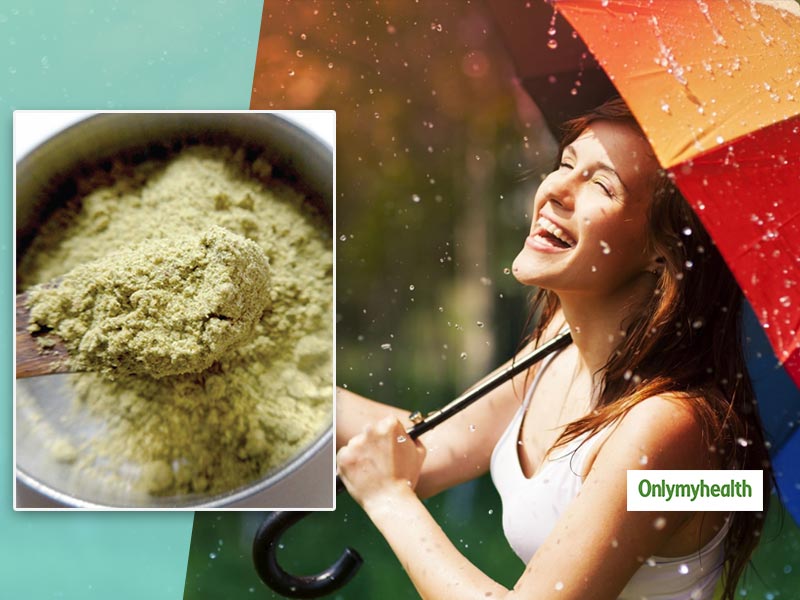 Skincare Tips For Monsoon Season: What the word 'ubtan' reminds us of? We guess the customs and rituals of an Indian wedding. Ubtan is an age-old face mask that is applied on grooms and bride. Ubtan can be used by anybody to get glowing skin and that too naturally. Do you know that ubtan works as an excellent herbal mask? Can you recall the benefits of applying ubtan on your skin? Ubtan makes your skin healthier and brighter. Want to get rid of numerous skin related problems? Then start using ubtan in your beauty regime and get that perfect golden glow from today itself. Are you looking for the secret beauty mantra? Here we are giving you tips to make ubtan at home.
Apply these ubtans in monsoon: In monsoon, the skin becomes dry and oily, so the needs of the skin also change. In such a situation, these ubtans benefits are beneficial for you:
Before taking a bath in monsoon make sure of this, as it will not dry your skin and will also improve its quality. For this, create a boil by mixing olive oil, Multani mitti powder and rose water. Apply it on the face, throat and hands and feet for 20-30 minutes. Then take a bath with lukewarm water.
Dry the orange peel and make powder. Mix honey in it, apply this paste on face and wash it after drying. Regular use of this in the monsoon makes the skin bright, and the dryness of the face is also removed.
Mix half a teaspoon cucumber juice, radish juice, tomato juice and rose water. Add lemon juice to it. Then prepare a paste by adding one teaspoon butter and half a teaspoon turmeric powder to it. Apply this paste on the face for half an hour. Then wash face with lukewarm water. It removes dryness and blemishes of the skin and makes it look beautiful.
Make a paste by mixing one teaspoon gram flour, cream, a pinch of turmeric powder and milk (as per need). Leave it on the face and wash when it dries. This paste is very beneficial to remove the dryness of the skin in monsoon.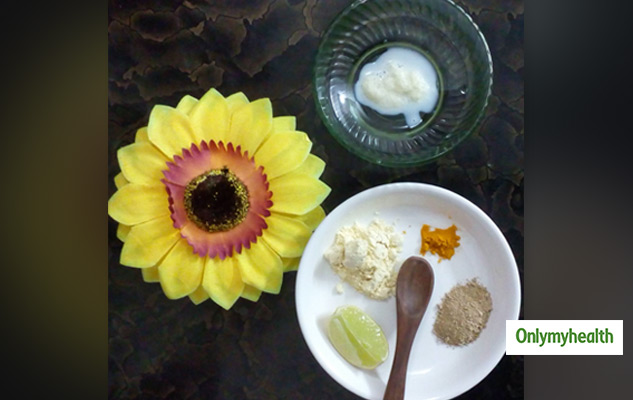 Apply this ubtan for an excellent complexion:
Everyone wants sparkling and beautiful skin. Try these ubtans to enhance your appearance and get a clear complexion.
Make a paste by mixing half a tsp of lemon juice in one tablespoon honey and two tablespoons almond powder. Wash your face after a while. It removes dryness of skin, blemish spots and makes the face look fair.
Make a paste by grinding rose petals and mixing milk in it. Apply this paste on the face and other parts of the body. Take a shower after one hour. This will brighten your skin like a rose.
Fry lentils in ghee, then soak it in milk. When the lentils are well puffed, then grind them and use it on the face and wash it after 2 hours. Your skin will start to look beautiful. You can keep this paste in the fridge and use it as per need.
Mix honey, rose water and apply on the face. Leave it for half an hour. Then wash face with warm water. By doing this regularly, your skin will start looking soft and beautiful (within a few days).
Mix a little saffron in the cream or milk and apply it on the face. Leave it for half an hour, then wash the face. Cream and saffron make the face and skin look soft.
Make a boil by mixing fresh curd in oatmeal. Leave this paste on the face, then wash face while massaging with light hands. The use of curd and oatmeal causes tightness in the skin and makes the skin glow.
Mixing a tablespoon gram flour, a pinch of turmeric and a little milk and applying it on the face enhances colour.
Read more on Skin Care