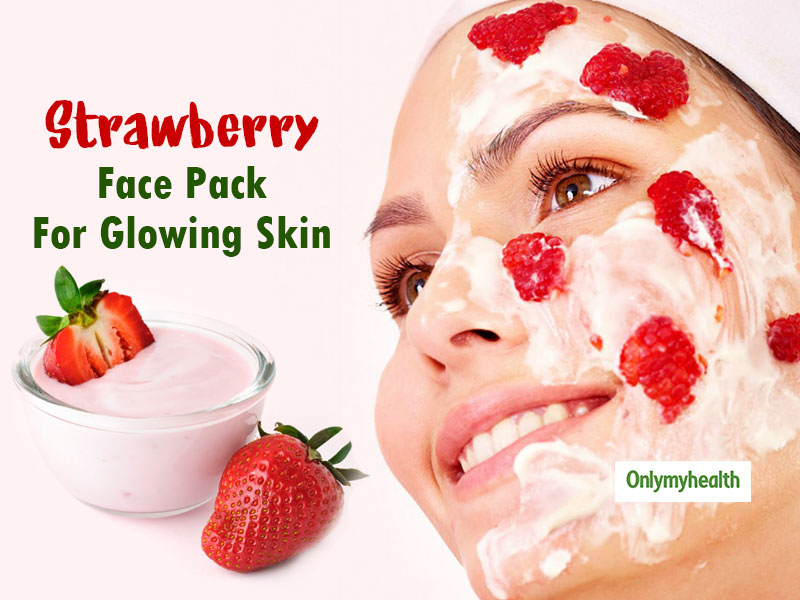 Strawberries taste yum! Either you consume it as a smoothie or in the form of ice-cream! It satisfies all your taste buds with its superb taste. But do you know that it is also beneficial for health? Strawberry, which has many health benefits, also helps to enhance the tone of your skin. Yes! You can use Strawberry face mask to get attractive and shiny skin. Strawberry face pack is very beneficial for all skin types.
You can use strawberries to get soft and glowing skin. Antioxidant-rich strawberries help keep your skin hydrated and make the skin healthy. Let us learn to make a strawberry face pack, for different skin types.
Also Read: Seaweed Benefits: Why This Marine Algae Is Exceptionally Great For Skin
Normal skin
If your skin is of the normal type, then here's the face pack to get glowing skin.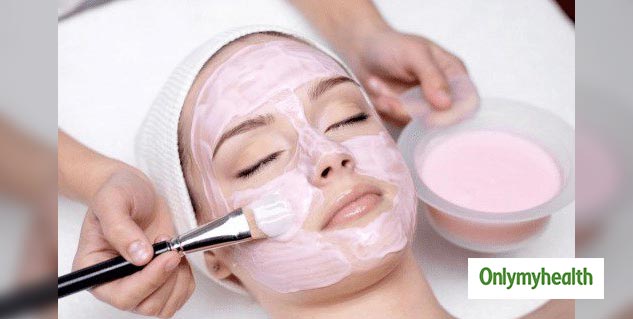 METHOD
First, you take 5-6 strawberries and mix them with half a cup of yogurt.
Now mix 3 to 4 tablespoons of honey in its 1/3rd part.
After this, apply this prepared paste on the skin, leave it for 20 minutes, and then wash it with cold water.
Dry skin
Strawberries contain vitamin E, which helps to moisturize dry skin. Honey is very hydrating and mango which is rich in vitamin C helps in giving glow on your skin. Those who have dry skin can prepare a strawberry face mask in this way.
METHOD
First, you take 5-6 strawberries and make a paste.
Now you add 2 teaspoons of honey to it.
After this, you add mango pulp to it and add 1 teaspoon of olive oil and mix well.
Now after mixing well, apply this paste on the skin and leave it for fifteen minutes and then wash it with cold water.
Combination skin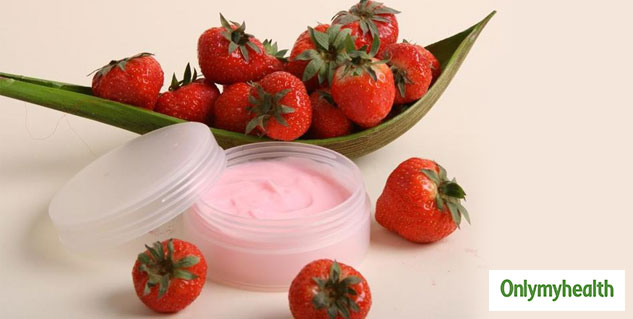 If you have a combination type of skin, this pack is for you. It is specially meant for those who have mild acne on their skin. You can add aloe vera gel to this face pack. Aloe vera has antibacterial properties, which relieve you from acne.
METHOD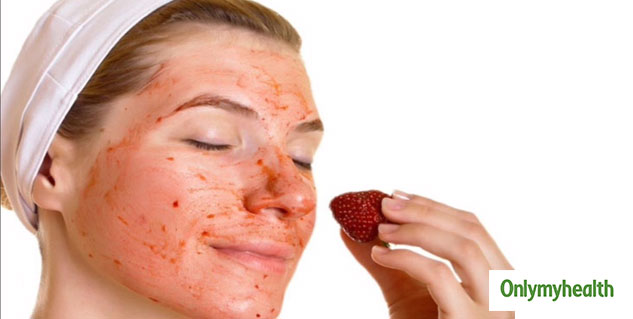 For this, you first take 5-6 strawberries and then add one teaspoon of aloe vera gel to it.
Now apply this paste on your face but take care to avoid applying it on the eyes.
Leave this pack after 15 minutes and wipe it with a wet cloth later.
If you use strawberry face pack according to your skin type, then you will see results in a few days. This face masks/packs will help you to get rid of pimples, dark circles, and other skin problems.
Read More on Skin Care