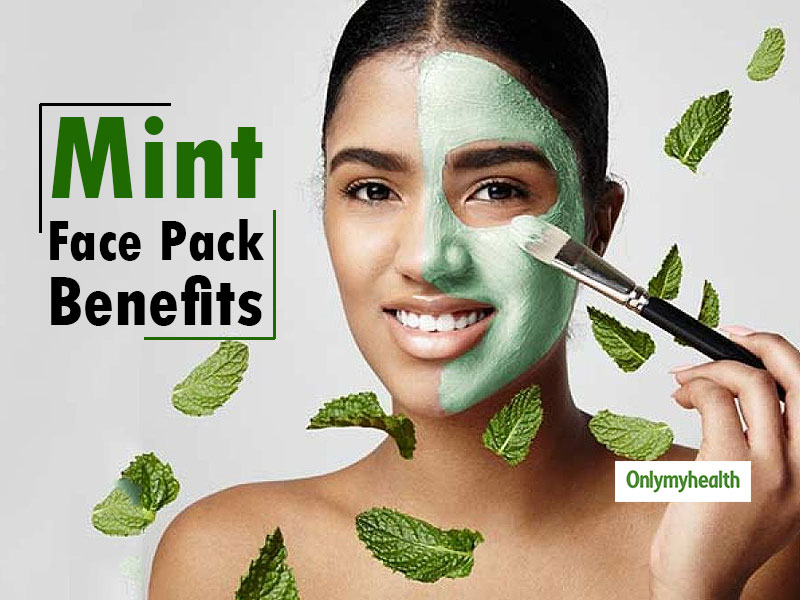 Mint face pack is extremely beneficial for the skin for its medicinal properties. It is rich in minerals and vitamin C, which acts as an antiseptic and a natural cleanser for the skin. For years, mint has been a part of skincare for its healing properties against pimples, burns and blemishes. In Ayurveda, mint is a much-preferred herb to provide the much-needed freshness to the face. Apart from skincare benefits, mint is also a great herb to provide relief from chest irritation, nausea etc. The properties found in mint leaves provide relief in stomach pain and intestinal spasms as well. Let's take a look at how mint can be a part of your daily beauty and skincare needs:
Mint Face Pack For Sunburns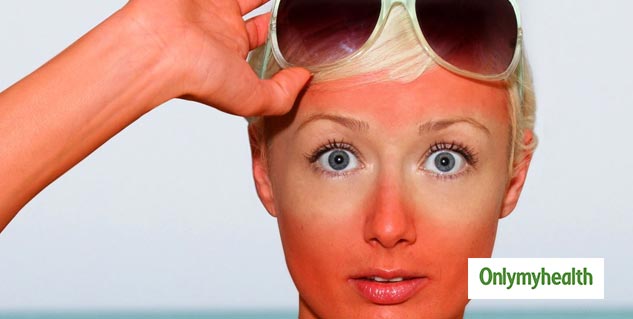 If you are experiencing irritation on the skin due to exposure to the sun for long hours, then a mint face pack is a blessing as it gives instant relief from the burning sensation caused due to sunburns. Right after you are back indoors, apply a layer of mint face pack on the affected areas and see the results for yourself. You will instantly feel relaxed with some tingling sensation on the sunburnt skin. This face pack is easy to prepare for sunburn. Just cut up a few fresh mint leaves, crush it with the help of a mortar and pestle. You can also add some aloe vera to the mixture for extra skin benefits. The best part; you need not add anything else to this mixture. Just the mint leaves will provide relief from the burning sensation in no time.
Also Read: Milk Powder Face Pack To Treat Skin Issues And Get A Clear and Glowing Skin
Mint Face Pack For Pimples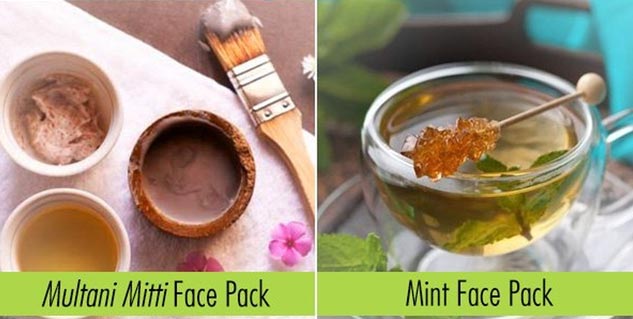 In monsoons, there is often a problem of pimples and acne. They are common to appear on oily skin. For those facing issue of pimples and acne, grind mint leaves and mix it in Multani mud pack. Apply the mixture on the face and let it stay for 15 minutes. Once dry, wash it off with cold water.
Mind Face Pack For Skin Blemishes
When the face starts to dehydrate, it is common to see blemishes on the skin. To cope up with blemishes and marks on the skin, grind mint leaves with some drops of rose water in it. Apply the pack on your face and leave it on for 15 minutes. Wash it with cold water. Mint and rose water face pack is best to deal with the skin-related infection for its anti-bacterial properties.
Also Read: Get Rid of Skin Pigmentation With These Simple Tips
Mint Face Pack For A Glowing Skin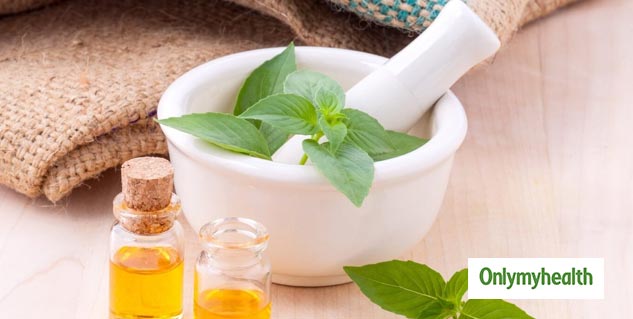 Home remedies for glowing skin are a great source to restore the lost sheen of the skin. Mint face pack is one such home remedy that can give instant freshness to the skin. For a face pack for glowing skin, prepare a thick paste by mixing 2 tablespoons of oats, half a teaspoon of mint leave crushed and cucumber juice in a bowl of milk. Massage this pack on to your face in circular motions and leave it to dry for 5 minutes. Further, clean your face with cold water. This pack provides instant freshness and energy to the facial skin and also helps in enhancing the skin tone to two shades.
Read more articles on Skin Care