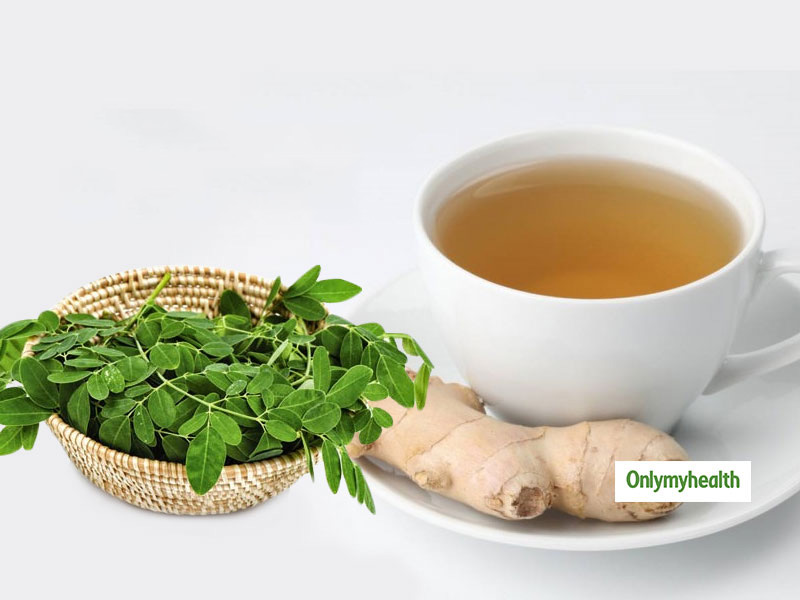 Learn why drinking ginger and drumstick tea is beneficial for you and how it prevents diseases.
Nowadays, looking at the side effects of allopathic medicines, many people are moving back towards natural remedies. Several herbs, plants and trees (present in nature), are useful in numerous diseases. Based on these, the foundation of Ayurveda and later Naturopathy was laid thousands of years ago. In Ayurveda, drumstick leaves and ginger are considered very beneficial. Drinks made with these two can control many significant diseases. Science has also described gingerol present in ginger, quercetin and chlorogenic acid present in drumstick leaves as potent antioxidants. All these three antioxidants are known to control inflammation in the body, blood pressure, cholesterol, digestion, pain etc. Let us tell you the advantages of a drink made of ginger-drumstick and an easy way to make it.
"Ginger is an age hold alternative home remedy for many health conditions. This has been used either in raw form, dry form or even powder form for treating conditions such as diarrhoea, vomiting, nausea, flu and cold and other respiratory ailments. Ginger based oils were also used for pain-alleviating purposes. Ginger is highly anti-inflammatory, and it is one of the best natural antibiotics. This also helps in reducing cholesterol, thus is cardioprotective. The bio-active elements of ginger, such as gingerols and shogaols, are responsible for the numerous health benefits" said, Dr Manoj Kutteri, Wellness Director at Atmantan Wellness Centre.
How to make ginger and drumstick leave tea?
Ingredients required: 85 grams ginger, 10-12 drumstick leaves, one teaspoon honey and 4 cups water
Also Read: 10 Amazing Benefits Of Jasmine Tea
First of all, wash 8-10 leaves of the drumstick.
Peel and wash the ginger and cut it into small pieces.
Now put 4 cups of water in a pan, add ginger pieces and boil it on a medium flame for 8-10 minutes.
After this, turn off the gas and let the liquid cool down for 5 minutes.
Now add the drumstick leaves and keep it covered for 1-2 hours so that the nutrients of drumstick dissolve well in water.
After this, mix one teaspoon of honey and drink it.
You can drink this tea twice a day.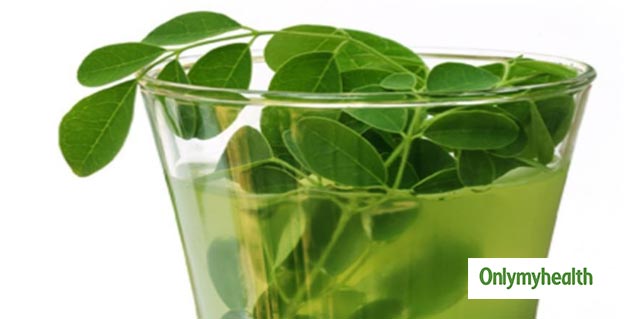 Anaemia
This drink made from ginger and drumstick leaves also fulfils the blood deficiency in your body. Do you know anaemia affects mostly women? There is the right amount of iron in drumstick leaves, which increases haemoglobin. Drumstick is a multi-purpose vegetable that can be consumed in many ways. Drumstick is very high on fibre and has terrific anti-oxidant properties. It is also a great immune-boosting herb and protects the body from fighting infections.
Also Read: Some Side-Effects Of Consuming Lemongrass
Reduces cholesterol
Both ginger and drumstick have low cholesterol (LDL Cholesterol) lowering properties. Anti-inflammatory properties present in ginger makes the blood circulation better. Therefore, this drink is beneficial in lowering cholesterol and protecting against heart diseases.
Liver, kidney and bladder will remain healthy
The liver is one of the essential organs in our life. Drinks made from drumstick leaves and ginger keeps your liver, kidney and bladder healthy. Minerals present in ginger and drumstick leaves help detox the body. With this, all your organs remain fit for a long life and can work better.
Relief in arthritis: Drumstick leaves have inflammatory properties, so a drink made from ginger and drumstick leaves is useful in relieving the pain of arthritis.
Prevents cancer: Research suggests that drumstick leaves contain benzyl isothiocyanate, which prevents cancer cells from growing and developing in the body.
Decrease blood pressure: This potent drink made from ginger and drumstick leaves is particularly beneficial for blood pressure patients as it naturally controls it.
Summary
Both drumstick and ginger have anti-cancer properties, and regular consumption of Ginger and Drumstick tea will help improve the body's immune functions and is anti-microbial, anti-bacterial, and fights cancer. This is also highly cardioprotective, helps to control blood pressure by improving the health of blood vessels and even by preventing fat accumulation within the blood vessels'.
Read more articles on Mind & Body