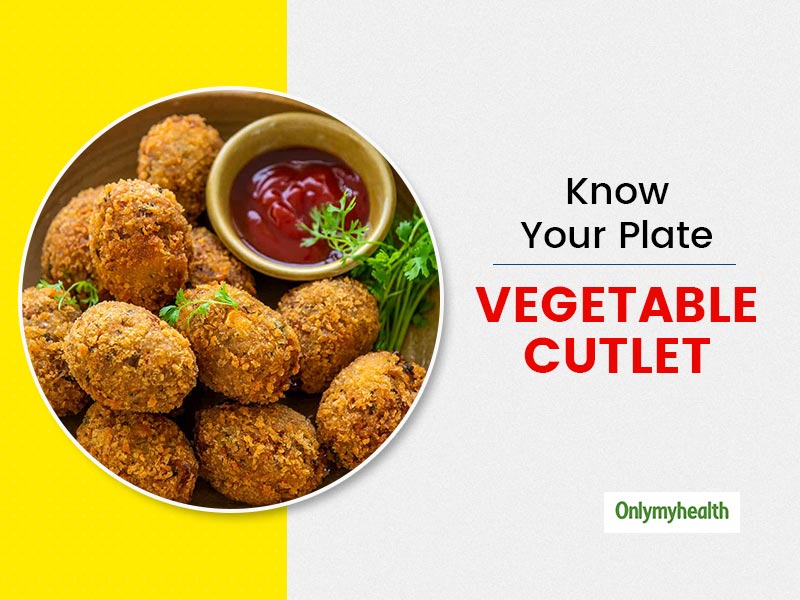 What is Baked Vegetable Cutlet? Baked cutlets are a delicious recipe made using vegetables. All love these cutlets as they are popularly served in all high-end eateries and are the best snack recipe ever. You can also learn how to make them at home by baking them in Indian style. The recipe requires finely chopped vegetables such as carrots, beans, beetroot, cabbage and onions to be boiled and mashed. The mixture is finally prepped with some spices and is divided into portions. Why should one consume baked vegetable cutlet at breakfast? Baked vegetable cutlets are the perfect breakfast snack recipe and are loved by all. This recipe can be made at home as it is easy to prepare within minutes. The mix of rice flakes along with veggies gives that crispy texture to the cutlets. These are very different and versatile veggies as per the preference can be added to prepare cutlets. It can be eaten in breakfast as they are quick to prepare, and they can provide energy for the rest of the day. What is baked vegetable cutlet eaten with? It can be eaten with mint mustard chutney to give a tinge of taste. Baked vegetable cutlets are best and cheap meals that are made with ingredients available at home.
RECIPE AND INGREDIENTS for Baked Vegetable Cutlet
Ingredients
1tsp olive oil
10g onions
1-2 curry leaves
10g mashed potatoes
10g beetroot
10g carrot (grated)
5g rice flakes for binding
1/2tsp red chilli powder
1/2tsp turmeric powder
1/2tsp garam masala
Salt and black pepper as per taste
A pinch of cinnamon powder
One pinch nutmeg powder
1tsp ginger garlic paste
Method
Heat some oil in a skillet. Add onions. Fry till they turn to a golden brown.
Then add curry leaves and leave it for 2 minutes.
Add the mashed potatoes, beetroot, ginger garlic paste, grated carrots, mix well and sauté for about 5 minutes.
Add the spices and let it cook for 5-10 minutes.
Turn off the flame (after it is cooked) and keep it aside for 15 minutes.
Divide the cutlets into equal parts and form the shape.
Coat the mix with rice flakes.
Bake the cutlets.
Preheat oven at 180 degree Celsius.
Spray some oil and layer the cutlets on the baking tray.
Bake them for 15 minutes.
Serve with mint mustard chutney.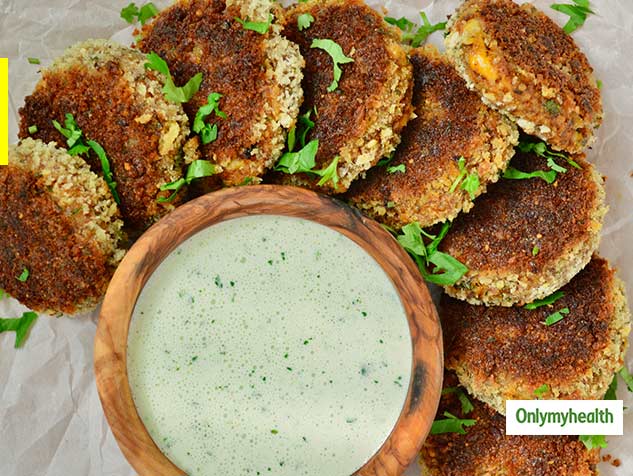 Minced meat and potato cutlet:
Mince Potato Cutlet is very easy to make; it is tasty and healthy as well. Let us tell you an easy recipe for Keema Potato Cutlets as healthy snacks.
Ingredients for Potato Keema Cutlet Recipe
A cup of mashed boiled potatoes
Half a cup of flour
Half a cup of bread crumbs
An egg
Half a cup of minced meat
1 tsp milk
1 tsp butter
Half a teaspoon of salt
1/4 tsp pepper
Green coriander
Oil as required
To make these cutlets, you have to follow the six easy steps given here
Step 1: Firstly, make the cutlets, boil the potatoes, peel them and mash them. Now add salt, pepper, green coriander, butter and if you want, add green chopped chillies.
Step 2: Now, you mix eggs, milk and whisk them well.
Step 3: Now take some flour, mix the mashed potato and the mince and make it mince stuffed dough. Then, make small balls of it.
Step 4: Now dip the prepared dough into the beaten egg and then mix it with the bread crumbs.
Step 5: Heat the pan and add some oil to it.
Step 6: When the oil is well heated, then add cutlets in it and deep-fry it. Please wait until it turns light brown. When the golden brown colour comes, you can serve the hot cutlet with green chutney or sauce.
What is the nutritional value of baked carrot/vegetable cutlet?
Here are the nutritional facts:
Carbs-9.1g
Protein-0.8g
Fats-4.8g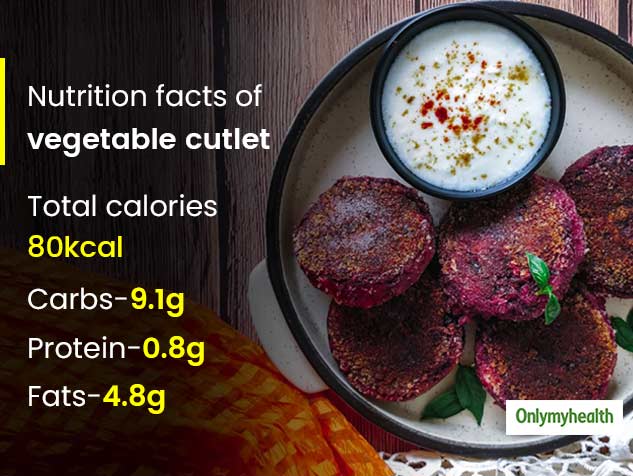 Healthier alternatives to make baked cutlet at home
Healthy alternatives of baked cutlets are air fry cutlets. Again the no deep frying is required, which makes it a healthy option. Oats, spinach etc. can also be swapped in ingredients.
Can cutlet batter be kept in the fridge? Make cutlets and coat it in breadcrumbs/egg then it can be kept in the refrigerator for 4 to 5 days.
Why do cutlets break when frying? Are you sometimes shocked to see your cutlets breaking or falling apart while frying? This happens mainly when the mashed potato and meat are not at all moist or when they are not in the right proportion.
What can be used instead of bread crumbs? Are you short of breadcrumbs? Don't worry as you can use cream of wheat or rava or sooji. Coat the veg/carrot cutlet with sooji or rava. Please place it in the medium-hot oil and dust the excess bread crumbs.
How can you thicken cutlet mixture? The simple answer is by coating it with flour. The gritty and grainy texture of flours forms a protective layer over the Tikki that makes it look plain and uniform on the outside but keeps it together. Although cornflour and semolina flour due to its thickening properties are most preferred, you can use any choice flour.
How many calories does one Vegetable/Carrot Cutlet have?
Total calories in baked carrot/vegetable cutlet: One Indian style Carrot/Vegetable Cutlet gives 44 calories. Out of which proteins account for five calories, carbohydrates comprise 32 calories, and remaining calories come from fat which is six calories.
Health benefits of baked carrot/potato cutlet
Baked cutlets are healthy as the oil consumption is at the minimum. There is no deep-frying required in this. Also, the ingredients used have many health benefits too like Carrots are a great source of minerals, vitamins (especially Vitamin A and are very nutritious), biotin and potassium.
Eating potato cutlet is a million times better for your health than eating peppercorns. Because the potato is rich in vitamins, minerals, folic acid, fibre, iron and beta carotene, apart from this, you make it yourself with fewer spices and oil and taking care of cleanliness.
You can eat this potato cutlet in gallbladder stone. Also, it is beneficial for you. It provides various health benefits such as aids weight loss, lowers blood cholesterol and is suitable for eye health.
Potatoes in cutlets contain protein, so it is suitable for children to adults. If you do not like or have boiled potatoes, you can eat this vegetable in the form of cutlets.
On the other end, Beetroot is high in fibre and contains inorganic nitrates and pigments good for athletic performance. The betalains in the beets have an anti-inflammatory activity that protects from inflammation.
Apart from this, potato cutlet made with fewer salt-spices and oil is also suitable for high blood pressure patients.
Exercises to burn off baked carrot/vegetable cutlet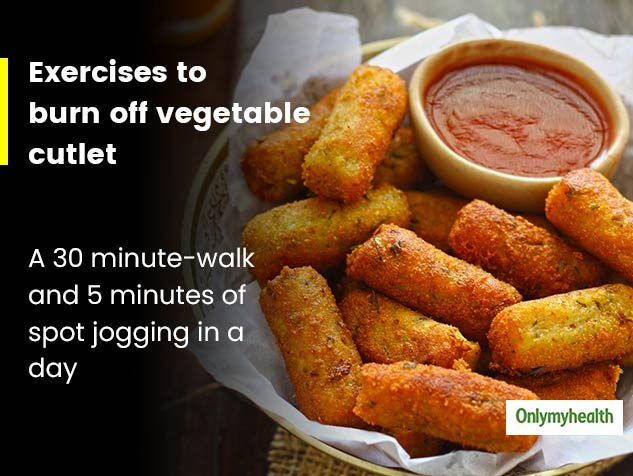 Baked cutlet doesn't have many calories, so no extensive workouts are required for it. A walk for 30 minutes or 5 minutes spot jogging in a day would be sufficient to do as well. The best part of having healthy and delicious food is that one doesn't need to worry about the calories that need to be burned off.
(With inputs from Ms Gauri Anand, Clinical Dietician to AMAHealth family.)
Read More Articles in Healthy Diet