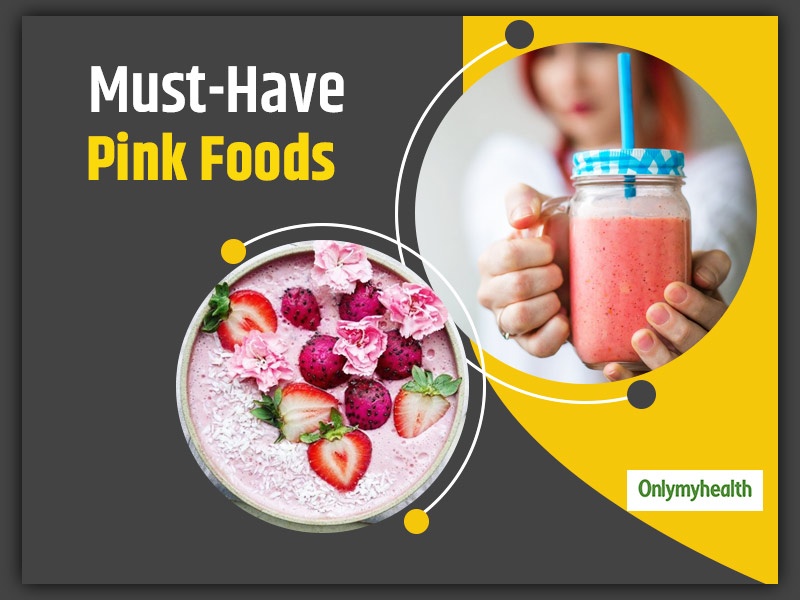 Did you know that pink-coloured foods are also great for your health? Here are some mighty pink foods with exceptional health benefits.
The more colourful your plate would look, the more you'd want to have it and the more your mind & body would love it. Eating the same whites, yellows and greens may bore you after a while and so, you must make your plate look colourful. We are recommending you to start eating pink foods. Yes, pink foods! They are not only pleasing and tempting but also nutritious. A lot of them offer many health benefits that you might not get from greens. Don't believe us? Scroll down to know 5 millennial pink foods that add glamour and goodness to your diet.
Garden Rhubarb
This colorful vegetable is always underestimated by other fruits and vegetables. This is not available in all parts of the world but those who can get it must eat it. Rhubarb contains vitamin C, K, calcium and anthocyanin that give it a beautiful pink colour. Anthocyanin is a flavonoid that possesses anti-cancer properties. Additionally, it also helps in controlling blood pressure in bones & muscles. However, consuming its leaves is not advised as they are poisonous.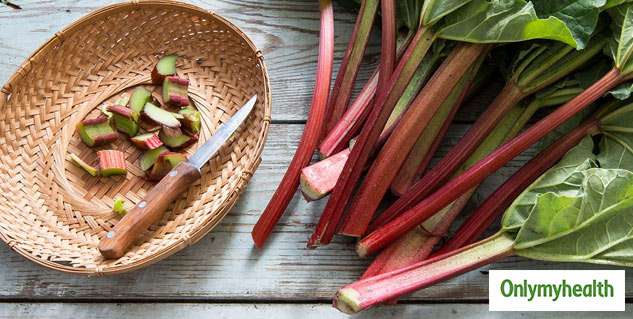 Also Read: Boost Your Gut Flora With Microbiome Diet
Dragon Fruit
Dragon fruit is a low-calorie fruit with numerous vitamins like C, E, magnesium and iron. Additionally, it also has high fiber content that aids heart health, bowel movements, digestion, metabolism, gut health, etc. Not many people know that dragon fruit has prebiotics along with antioxidants and carotenoids that along with other health benefits also prevent cancer.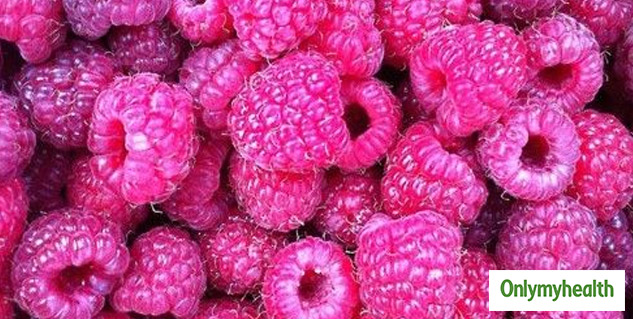 Raspberries
There is a huge variety of berries known to us. While strawberries, blueberries, and blackberries are consumed the most, pink raspberries lie behind them. Raspberries are laden with essential nutrients like malic acid, gallic acid and quercetin that provide an array of benefits. These boost immunity and improve cardiovascular health to keep you fit and fine. These little berries also possess anti-inflammatory properties to prevent inflammation in the body.
Also Read: 4 Antioxidant-Rich Foods For Weight Loss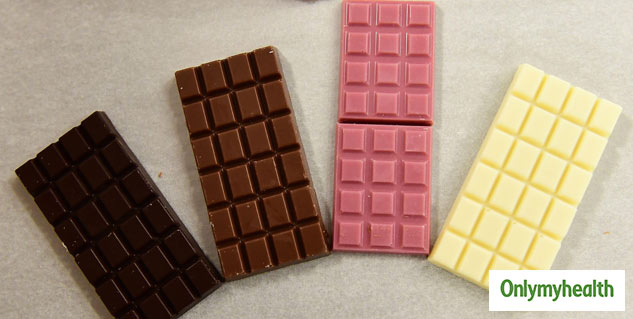 Ruby Chocolate
You may be aware of the benefits of dark chocolate, but pink chocolate aka ruby chocolate is more beneficial of them all. Ruby chocolate is believed to be the healthiest version of chocolate and is, therefore, not easily available. It is made without any artificial sweeteners, colours, additives, preservatives or other flavours. This pink chocolate derives its color naturally from 'ruby cocoa beans' that are harvested in Brazil, Europe, Ecuador and Ivory Coast. It not only looks different but also tastes different. If you are wanting to add colour to your dessert without going high on calories, you must try ruby chocolate.
Rose Wine
Red wine and white wine are common but rose wine is different and healthier. Rose wine is found to increase the level of good cholesterol in the body while reducing bad cholesterol alongside. Thus, consuming rose wine promotes heart health, fights inflammation and boosts potassium levels in the body. Red wine is also rich in resveratrol which is an antioxidant that protects against cancer.
In a nutshell, not only green foods but pink foods are equally great for your health. You must try to add as many pink foods to your diet as you can.
Read More Articles In Healthy Diet