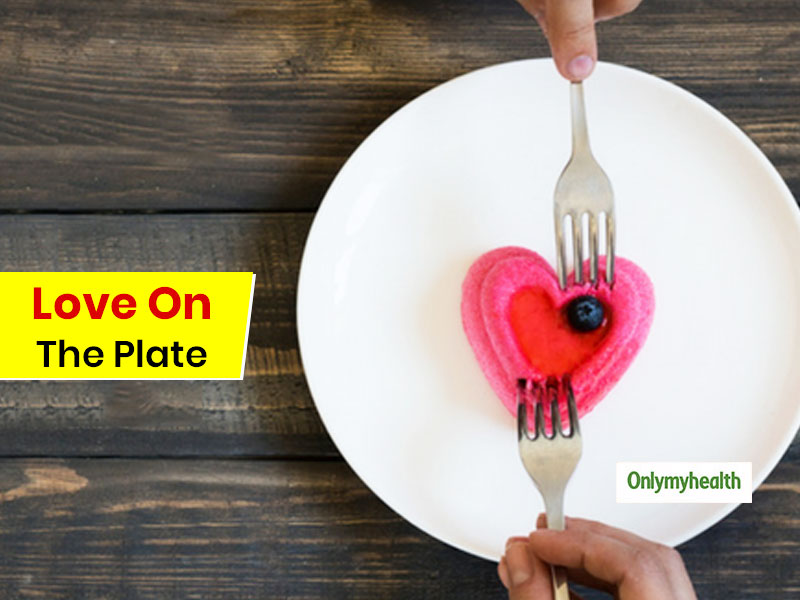 Love is in the air and you must be planning to make the day of love more special and memorable for your partner. If you are thinking about taking him/her for a candle-light dinner in a fancy restaurant, let us tell you that this has become too outdated! Think something out-of-the-box. Instead of giving a bouquet of roses, serve rose on the plate. There are infinite ways in which you can add a rose to your food. As you'd serve the self-made rose platter on the dinner table, your partner would beam with joy! With this unique way of expressing love, he would fall for you even more. Interestingly, we bring to you some unique rose dishes for breakfast to dinner. Without much ado, let's begin.
Benefits of eating Rose Petals
Rose is not just a gifting flower but also a flavorful ingredient. There is a multitude of ways in which roses are used in culinary preparations. Both cooking and eating roses would make you feel good.
Roses are said to be rich in Vitamin C low in calories. These boost mood, improve digestion, detoxify the body and ease menstrual pain. Some studies suggest that these are also good for diabetes, however, there is no evidence as such to prove this.
Here are some of the best ways to decorate your platter with roses.
Start Your Day With Rose Tea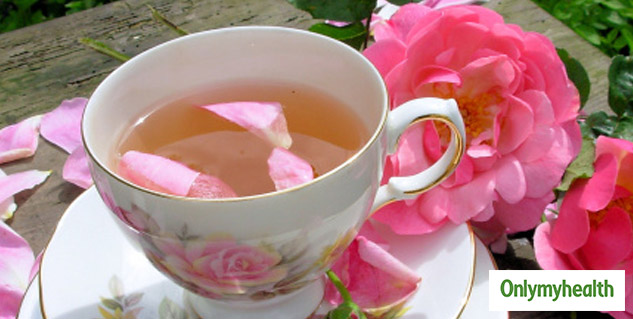 Start your date over a cup of freshly brewed rose tea. The natural aroma of this herbal drink would set your moods just right.
Bring water to a boil and add either fresh rose petals or dried petals.
Bring this to a boil and sieve in cups.
Add finely chopped nuts on the top and serve hot.
Rose Petal Jam on Toast for Breakfast
How about some fresh homemade rose jam for the breakfast? You can top this on toast, pancakes, crepes, etc.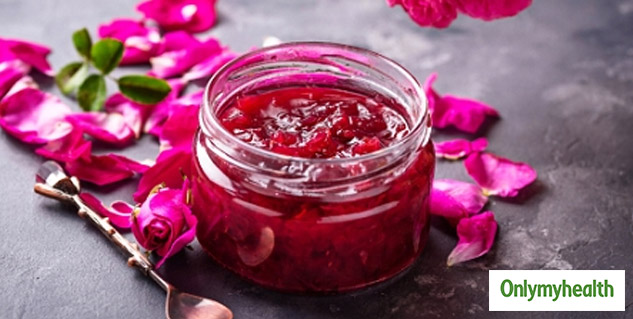 Ingredients Required
Fresh rose petals
Water
Sugar
Lemon Juice
Fruit pectin
Method
Boil 2 cups of water in a pot an add rose petals to it. Sim the gas.
Let these boil for some minutes, you'd see the color of petals fade.
After the water is reduced, add sugar and mix well.
Add lemon juice and stir the mix.
Add a little fruit to thicken the jam.
Let it cook for another 15-20 minutes on low flame.
Transfer the jam in an airtight container and put it in the refrigerator to set.
Apply a spoonful jam on toast or mix it in oatmeal and serve.
Lunch with Gulab Pulaav
Give a rose twist to regular pulav and impress your partner. This is an easy recipe that doesn't require many efforts but extremely delicious.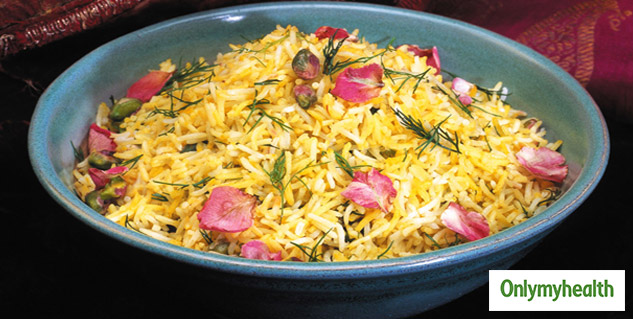 Ingredients
Basmati rice
Rose petals
Rosewater
Saffron
Nuts
Method
Rinse basmati rice in water and keep aside.
Put kadhai on the gas and heat some desi ghee or clarified butter.
Add bay leaves and chopped nuts in the butter and roast.
Now add basmati rice to them followed by rose water and a saffron strand.
Place the lid on the wok and put the gas on the sim.
Let the rice cook.
Now add salt, pepper, a little bit of turmeric to get that bright yellow color.
Garnish with fresh rose petals.
Gulkand Halwa for the dessert
Rose halwa or gulkand ka halwa is a delicious dessert that is the best replacement for the usual sweets and dessert that we eat. It contains beetroot for that bright red color and healthful taste.
Ingredients
Grated beetroot
Rose petals
Sugar
Ghee
Condensed milk or khoya
Chopped Nuts
Method
In a pan, heat ghee and add grated beetroot. Cook it for 5-10 minutes.
Now add fresh rose petals to the beetroot and mix well.
Place the lid on the pan and let it cook for another 5-10 minutes until the petals are cooked.
Now add sugar and condensed milk or khoya to it and mix well.
Add roasted nuts.
Garnish with dried rose petals and serve.
Read more in Healthy Diet