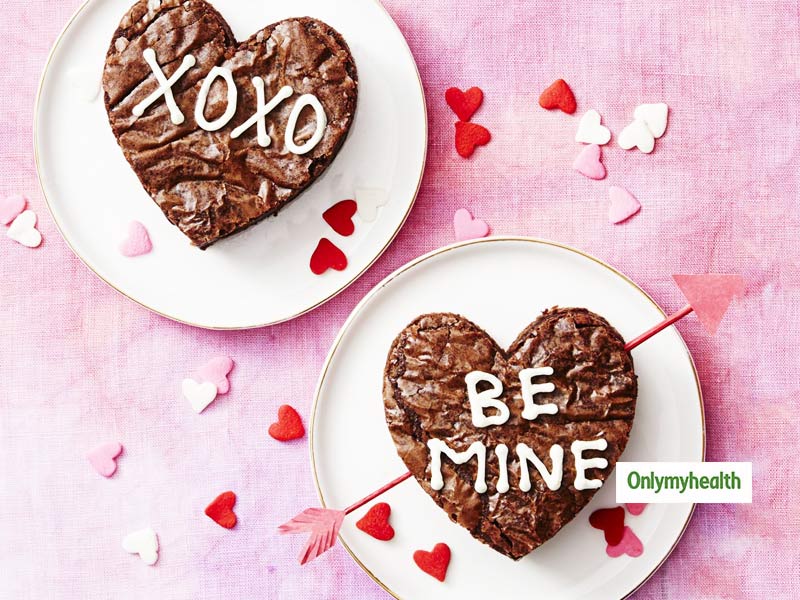 Valentine's Day Special: Valentine's Day is just around the corner. Just because a day of celebration is known for decadence and indulgence. It doesn't mean one has to ruin his/her diet for the celebration. Here are some Valentine's Day desserts that won't disturb your healthy diet.
Strawberries Covered With Dark Chocolate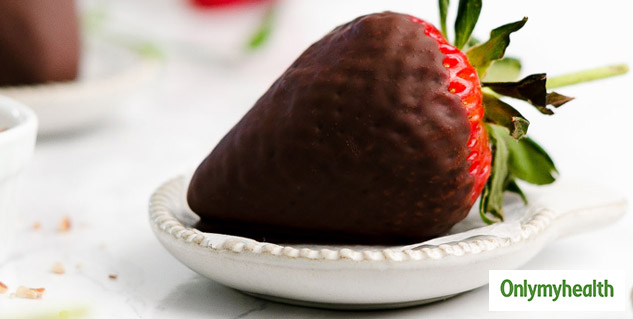 Take about 170 grams of dark chocolate, 100 grams of white chocolate and 500 grams strawberry. Melt both the chocolates. Then dip and coat the strawberries inside the melted brown chocolate. Then you can pour some white liquid chocolate over the dipped strawberries. It will taste great as chocolate and strawberry both have prominent.
Fruit Custard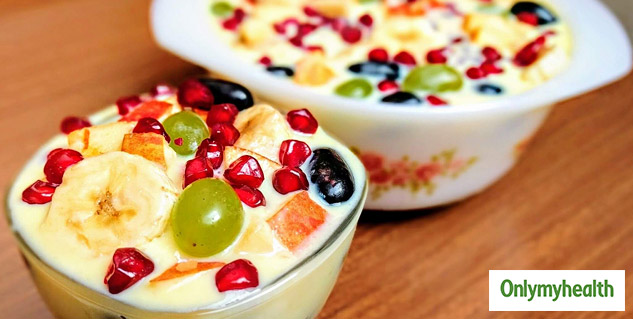 Fruit Custard is a popular dessert. It is so popular that it is often served in special events. It is not only simple but also a nutritious delight for your taste buds. Made with the help of several fruits, provides great taste and various vitamins and minerals. The base ingredient used in custard is milk which is a rich source of protein. Therefore this dessert will not only satisfy your taste buds rather will give you nutrition as well.
Also Read: Easy Homemade Protein Shakes And Bars Recipes For You
Greek Yogurt Fruit Tart
A healthy dessert made with protein-rich Greek yoghurt and fresh fruit packed with lots of antioxidants, vitamins and minerals. Fresh fruits and yoghurt always make a good combination. The dates are loaded with antioxidants, a rich source of fibre, magnesium, potassium. It even promotes brain health. This dessert is gluten-free and easy to make.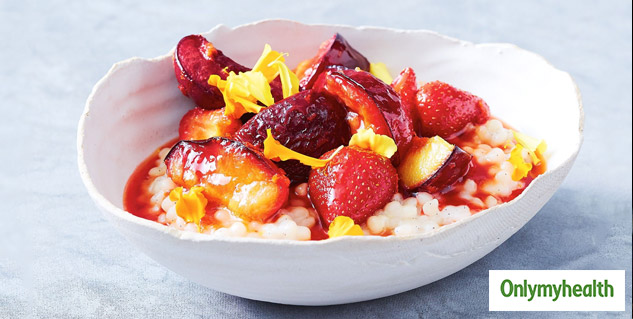 Recipe
First of all the crust of the tart is made with a thick dough of soaked dates and cashews. Decorate with fresh fruits on the top layer and enjoy a healthy powerful dessert with your loved ones.
Also Read: Healthy Recipes For Diabetes And Blood Pressure: Nutritional Benefits Of Raw Banana
Cherry Coconut Yogurt Bites
These dessert bites only involve 3 ingredients, does not require any cooking. It comes with the richness of coconut which is calcium and iron dense and sweet flavour and prominent colour of cherry. Cherries are a rich source of vitamin C, fibre, potassium and it even has anti-inflammatory properties.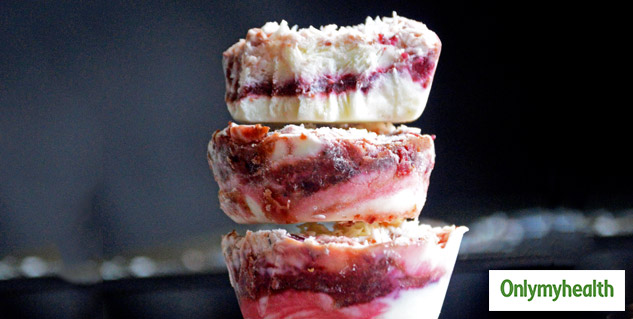 Recipe
Make the puree of cherries, mix it with the yoghurt. Take the muffin tins and pour the above mixture. Sprinkle some coconut flakes on the top and freeze the tins for approximately 2 hours and enjoy.
Coconut Pearl Couscous Pudding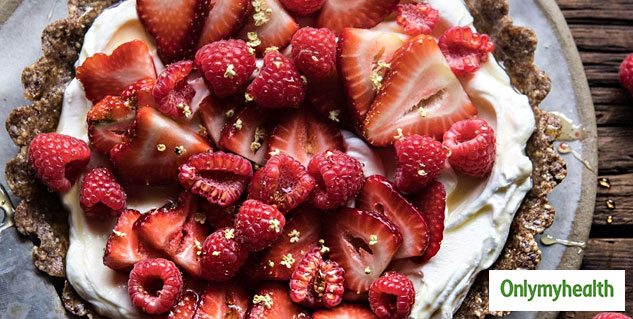 It's a creamy dessert made from couscous, coconut, plums and strawberries for the perfect winter valentine evening. Couscous is a rich source of plant protein, selenium(anti-carcinogen properties). Plums and prunes are antioxidant-rich, lower the blood sugar and promote bone health. Strawberries are functional food; they have a good nutritional profile, loaded with various nutrients and anthocyanins.
Recipe
Heat some milk and add couscous, cinnamon powder to it. Stir until the mixture thickens. Combine plums, strawberries and honey to the mixture prepared. Spread it on the tray and bake it for 15-20 minutes. Garnish it with roasted nuts and seeds and enjoy the hot serving of this nutritious dessert.
(With inputs from Ms Avni Kaul, Nutritionist, Wellness Coach & Certified Diabetes Educator, Founder of NutriActivania)
Read more articles on Healthy Diet