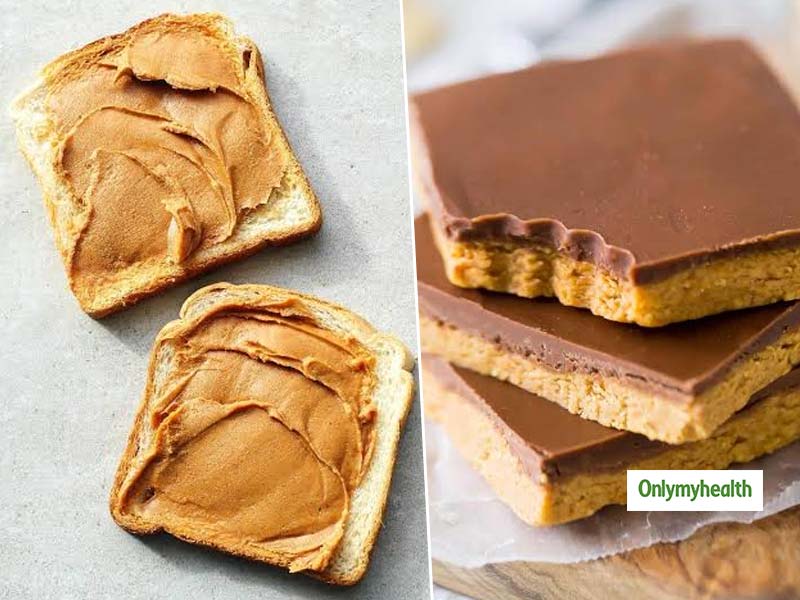 Craving something sweet but can't get your mind off the calories and sugar it might contain? If you are constantly at war between taste and sin-free eating, peanut butter is an ingredient that must make it to your table. You can finally relish sweet dishes without killing your sweet tooth. You can stay healthy and happy, both.
Peanut butter muffins
INGREDIENTS
2 ripe bananas
1 cup of sugar
½ melted butter
1 tsp vanilla extract
¾ cup flour
½ tsp salt
¼ cup of cocoa powder
½ cup smooth peanut butter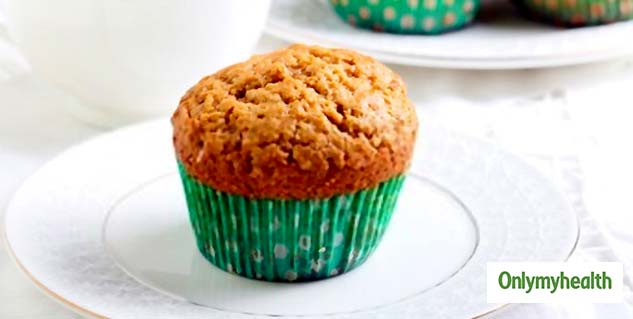 STEPS TO MAKE
In a bowl, mash the ripe bananas. Add sugar, peanut butter, melted butter, vanilla extract and mix well.
Add flour, salt, and cocoa powder and mix well.
Grease your baking tray with butter and dust with cocoa powder.
Scoop batter into prepared muffin cups and bake for 5 minutes at 425°F, then, without opening your oven door, turn the oven down to 350°F and bake for an additional 15 minutes.
Remove from oven and allow to cool for 10 minutes, before transferring to a wire rack to cool completely.
Peanut Butter Ice-Cream
Whether breakfast, lunch or a snack, blend in a smoothie along with your daily meals. Place orange juice, pineapple, coconut, banana and Alpino Peanut Butter Powder in blender container. Enjoy the healthiest Ice-cream. #Noexcuses for better health.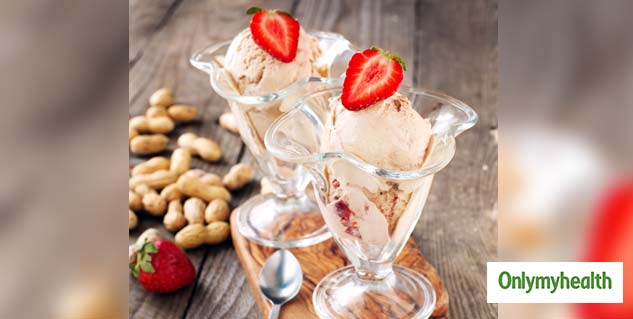 INGREDIENTS
1/2 cup orange juice
1/2 cup pineapple chunks
1/4 cup sweetened coconut flakes
1/2 medium ripe banana, frozen
3 to 4 tablespoons Peanut Butter Powder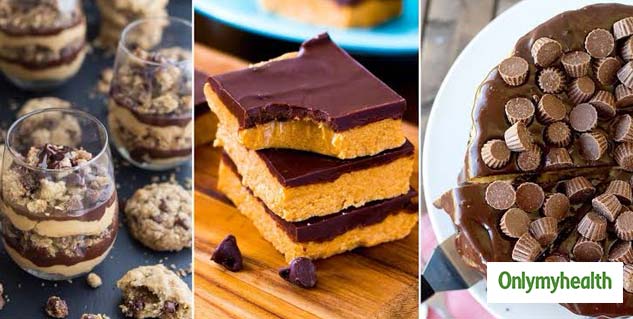 Peanut Butter Ladoos
INGREDIENTS
250 gms Natural Peanut Butter
200 gms Oats
70 gms Dates
70 gms Maple Syrup
90 gms Almonds
100 gms Pista
50 gms Sesame seeds
50 gms Pumpkin Seeds
70 gms Any berry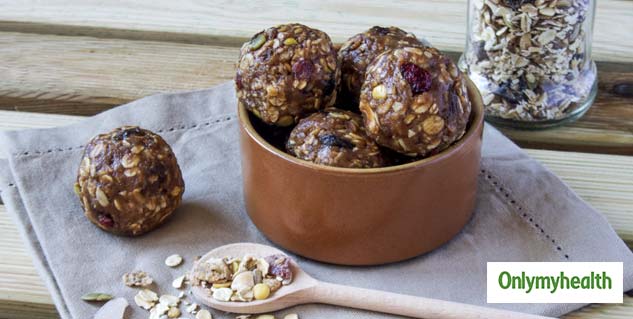 STEPS TO MAKE
Firstly, crush all the dry ingredients separately and keep them aside.
Add Maple Syrup into the Peanut Butter.
Mix all the dry ingredients into the Peanut Butter.
Make small balls of the mixture.
Lay the parchment paper on the tray and keep the balls into it.
Refrigerate it for 4-5 hours.
Now you are ready to serve.
Peanut butter sandwich cookies
Also Read: Know What is Alia Bhatt's Favorite Meal and Recipe
INGREDIENTS
1 Cup Smooth Peanut Butter
1 Cup Sugar
1 cup packed brown sugar
3 large eggs
1 teaspoon vanilla extract
3-1/2 cups all-purpose flour
2 teaspoons baking soda
1/2 teaspoon salt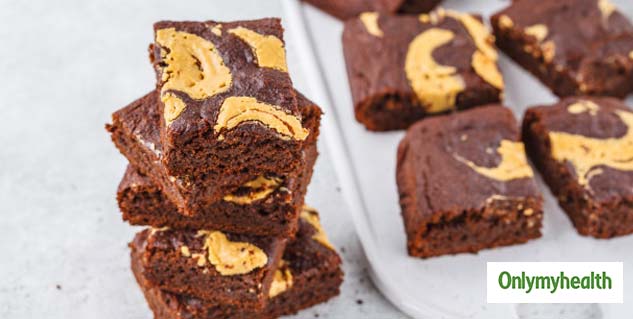 STEPS TO MAKE
Begin by preheating the oven to 350°. In a large bowl, mix cream shortening, peanut butter, and sugar and beat until blended. Beat in eggs and vanilla later.
In another bowl, whisk flour, baking soda, and salt; gradually beat them into creamed mixture.
Shape the mixture of bowl '1' into balls and place the mixture in a bowl 2 apart on ungreased baking sheets.
Bake the mixture of bowl '2' for about 11-13 minutes or until set. Remove from pans and let the wire racks to cool completely.
In a small bowl, beat peanut butter, milk and vanilla until blended. Beat the sugar until smooth.
Spread the filling on bottoms of half of the cookies and then cover them with remaining cookies.
Giant Peanut Butter Icecream Sandwich
INGREDIENTS
2 packages of refrigerated peanut butter cookie dough
6 crushed chocolate graham crackers
1 cup cold whole milk
1 cup heavy whipping cream
1 package instant vanilla pudding mix
1 pack of cream cheese (softened)
1-1/3 cups peanut butter
3 cups of vanilla ice cream (softened)
1/4 cup chocolate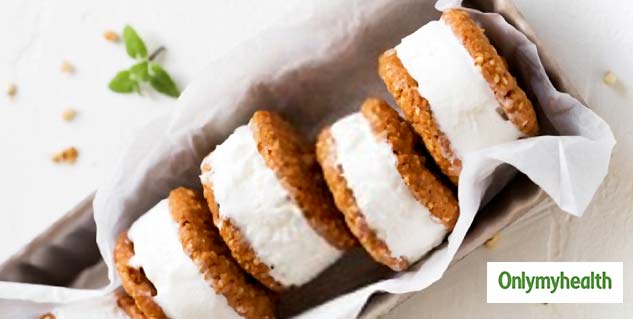 STEPS TO MAKE
Preheat the oven to 350° and let the dough sit at room temperature for 5-10 minutes and let it soften. Put them into two ungreased springform pans and sprinkle with graham cracker crumbs. Bake the mix for 20-25 minutes (until set) and let it cool completely.
In a large bowl, whisk milk, cream and pudding mix for 2 minutes. Let them stand for 2 minutes or until soft-set. Add pudding and ice cream and whisk until smooth.
Spread the mix over one cookie crust. Wrap in plastic; freeze on a baking sheet 4 hours or until firm.
Place chocolate in a small microwave-safe bowl; cover and microwave at 50% power 1-2 minutes or until smooth, stir it twice.
Remove sides of pan; cut dessert into slices. Drizzle your dish with chocolate sauce!
Read more in Healthy Diet
(With inputs from Alpino Health Foods)