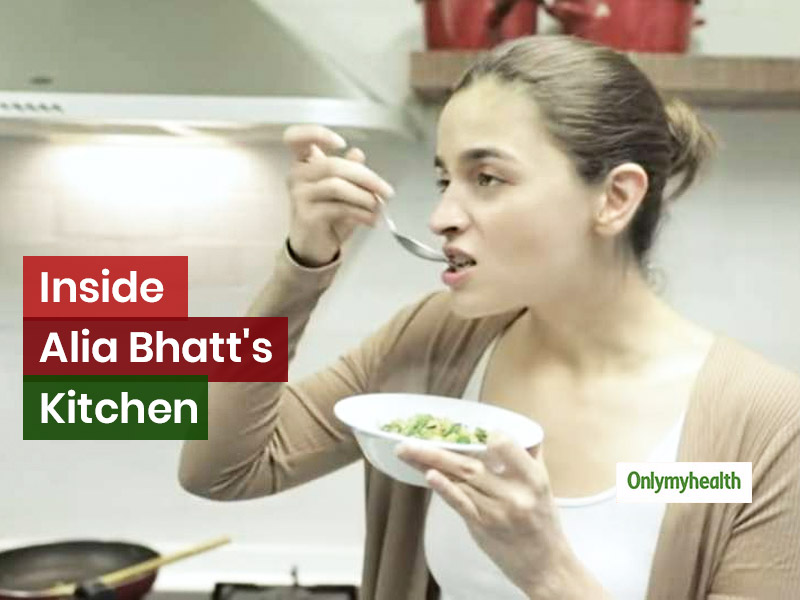 Alia Bhatt is a youth icon with impeccable acting skills. She is probably one of the first from the B-town who dared to start her own Youtube channel despite having a hectic shooting schedule with multiple films lined-up. Her much awaited film 'Brahmastra' with beau Ranbir Kapoor is also slated to release this year. But apart from acting, what is keeping Alia Bhatt busy? Well, cooking is the right answer. Alia has recently grown interest in cooking and she is trying to learn some of her most favorite dishes lately.
Alia Bhatt recently started a series called 'In My Kitchen'on her Youtube channel where she is seen trying her hands on cooking with her chef. In the first episode she made an easy meal of beetroot salad and chia pudding. Both of these are highly easy to make, delicious and nutritious also. In the second episode, she went to Level 2 of cooking and made Zucchini curry which involved some actual cooking. Let's tell you the recipe of Alia Bhatt Special Zucchini Ki Sabzi.
Also Read: 8 Health Benefits of Zucchini You Should Know
Healthy Zucchini Curry
All you need:
Zucchini
Black mustard seeds
Grated coconut
Olive oil
Curry leaves
Coriander powder
Cumin seeds powder
Fennel seeds powder
Dry mango(Aamchur) powder
Recipe:
Cut zucchini in small pieces.
Turn on the gas stove and place a non-stick pan on it.
Heat one teaspoon olive oil and add black mustard seeds or rai to it.
As the black mustard seeds start to crack, add curry leaves.
Now add the zucchini pieces to it.
Roast zucchini for a few minutes and then cover the pan with a lid.
After 3-4 minutes, add grated coconut to the pan and mix well.
Let it cook for 2 more minutes.
Add all the spices to it and mix again.
Cover the lid and let the spices cook for two minutes.
Alia Bhatt special zucchini sabzi is ready.
Turn off the gas and serve.
Also Read: Make A Wise Choice for Heart Health: Importance Of Choosing The Right Cooking Oil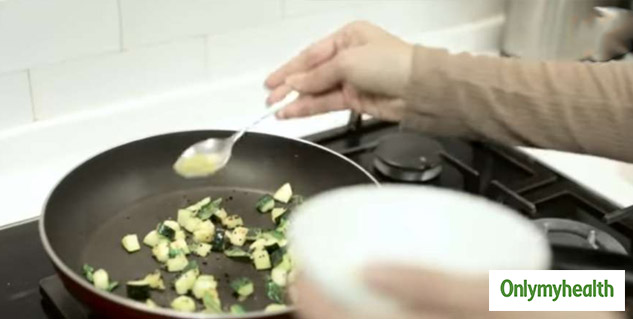 Health Benefits Of Zucchini
For actors, it is important to eat clean and healthy. In her video, Alia Bhatt revealed that she keeps on changing her diet plan. Zucchini sabzi is one of her favorite dish that she loves to savour. Read the health benefits of this green vegetable here:
One of the best benefits of eating zucchini is weight loss. This low-calorie vegetable prevent weight gain.
Zucchini contains a lot of water which helps in maintaining the hydration levels in the body.
It is good for stomach health as it keeps digestive problems at bay.
Zucchini is rich in fiber and other essential nutrients that are necessary for the body.
The fiber content present in zucchini makes you feel full for longer time. This avoids unnecessary eating and binge snacking.
Zucchini is said to be good for diabetics as it regulates blood sugar levels.
Zucchini can prevent the risk of heart diseases as fiber prevents cholesterol from increasing which thus, boosts cardiovascular health.
Zucchini is also loaded with potassium which is a vital mineral for heart health as it controls blood pressure.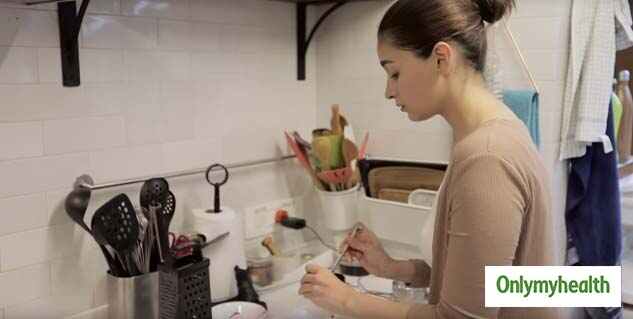 Read more articles on Healthy Diet