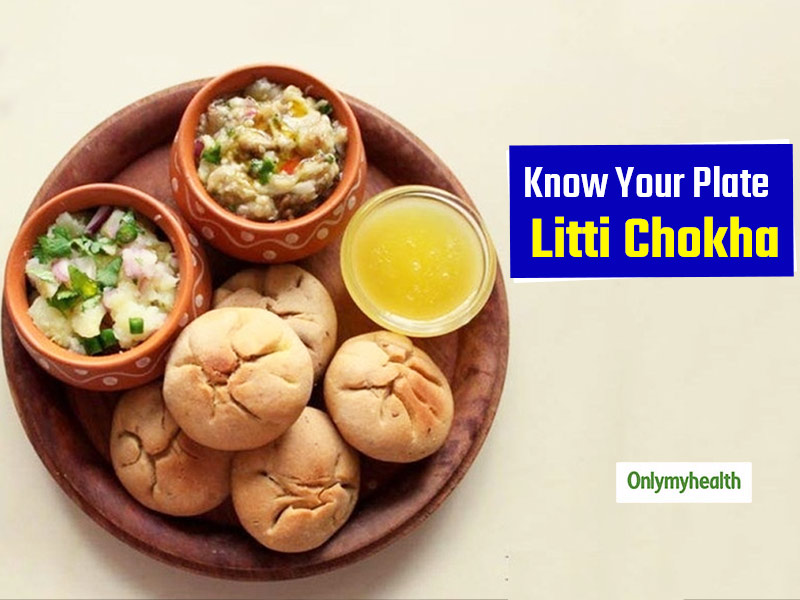 Have you tried this finger-licking Bihari heritage delicacy yet? If not, you are missing out on something really tasty and healthy. Litti, the little dough balls with savory sattu(powdered black gram) filling are eaten with chokha which is a curry made with grilled and mashed eggplants, potatoes and tomatoes. It has a little rustic taste which makes it different from other dishes. Soon after our Prime Minister Narendra Modi shared his picture of savoring Litti Chokha, the popular Bihari dish, this became viral on the Internet.
As per Dietician Dr. Swati Bathwal, this meal is traditionally prepared on cow dung-fire which adds flavor to the food. Scientifically, using cow dung as an organic fuel retains the nutrients of this meal and makes it easily digested unlike the traditional way of food preparations.
Calorie Counter
1 Plate Litti Chokha
2 Litti- 300 calories
2 teaspoon Ghee- 100 calories
A bowl of chokha- 70 calories
One bowl daal- 150 calories
Total Calories = 620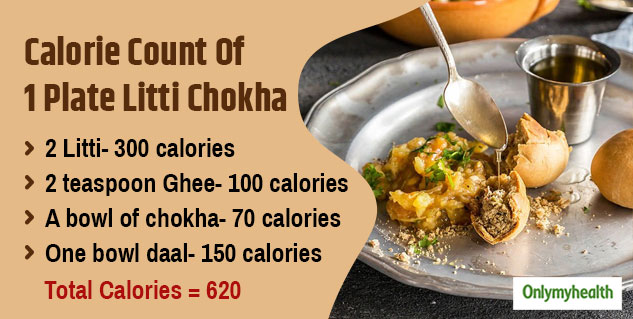 What Goes In A Traditional Plate of Litti Chokha
Litti - Whole wheat flour, Black gram flour, Spices, Mustard Oil
Chokha- Boiled and mashed potatoes, Grilled and mashed eggplants, Tomatoes, Onion, Garlic
Daal- pigeon peas lentil
Ghee or clarified butter
Also Read: Know Your Plate: Nutritional Facts of A Samosa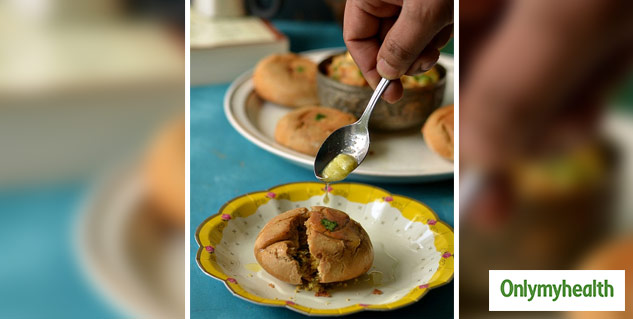 Nutritional Facts Of Litti Chokha
Litti is a very traditional meal for Bihari cuisine. It is a wholesome meal on its own as sattu is super rich in minerals like calcium, protein and also provides a calming effect to the body. Ghee is rich in omega 3 and vitamin d and good fats so it helps in the digestion of the entire meal
And it also makes the meal more palatable. The only side effect is excess consumption which can lead to weight gain.
How to burn calories?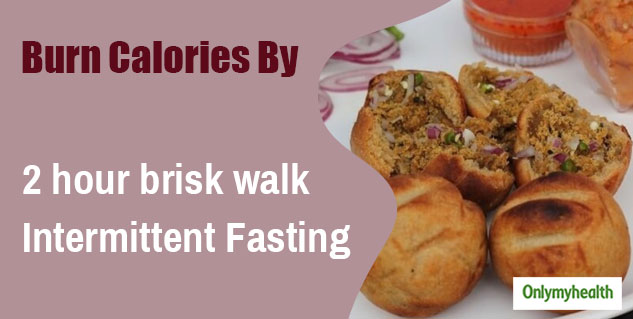 Excess calories can be burnt by doing intermittent fasting the next day or by walking. But not to worry as enjoying the meal is more important. If you eat and burn out the calories, it is not going to do any harm to your body or health.\
Also Read: Know Your Plate: Momos and Spicy Chutney
How To Make It More Healthy?
If you combine litti with ghugni which is a black chana dish it makes the dish more nutritious and rich in iron.
It is also suggested to include foods with vitamin c like green chutney or tomato chutney to increase the absorption of iron from the iron-rich in sattu and chana ghugni.
If one finds it difficult to digest they can combine it with a glass of buttermilk which is rich in probiotics and aids in digestion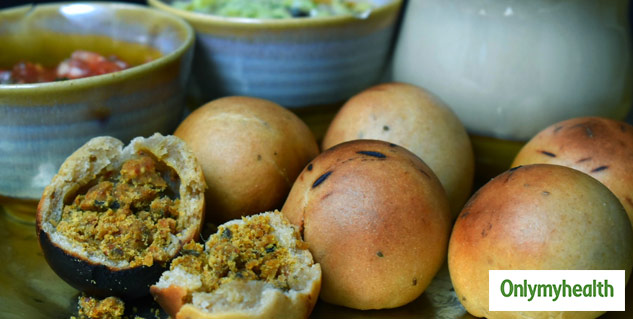 Anything eaten more than the desired quantity will be unhealthy hence, eat this meal once a week. One can also eat just 1 litti with a drop of ghee to make it digestible.
People instead of eating litti chokha they can enjoy a sattu drink instead which is a great pre-workout drink. This drink is best for summers for its cooling properties.
Read similar articles in Healthy Diet