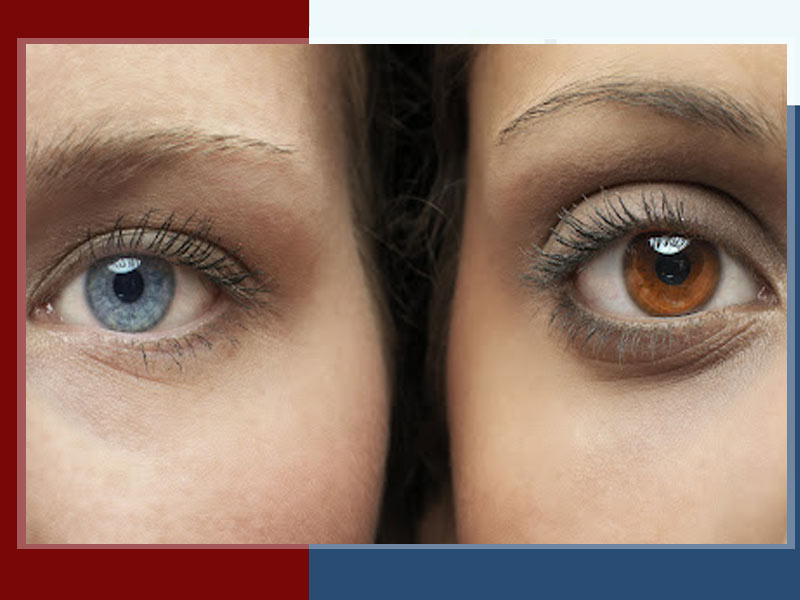 Where the music industry has made so many songs in order to praise the beauty of people's eyes from "pale blue eyes" to "brown eyed girl" we all have enjoyed listening to these melodies. Eyes are one of the most important and integral parts of our body that helps us to see and experience this beautiful world in the best way possible. Where this sensory organ helps us so much in carrying out the simplest of daily life activities and exploring and experiencing this beautiful world, have you ever wondered about the beauty that it holds within. We all have heard that "Beauty lies in the eyes of the beholder" and this time we are actually going to talk about something that makes your eyes beautiful and unique. If you could not guess what we are talking about then let us make it a little simpler for you. The songs mentioned in the first line was a hint itself. Yes, in this article we are going to talk about the reason behind different eye colors and why people have different colored iris with Dr. Jinish Upadhyay, Consultant Ophthalmologist, Masina Hospital, Mumbai.
Why do people have different eye colours?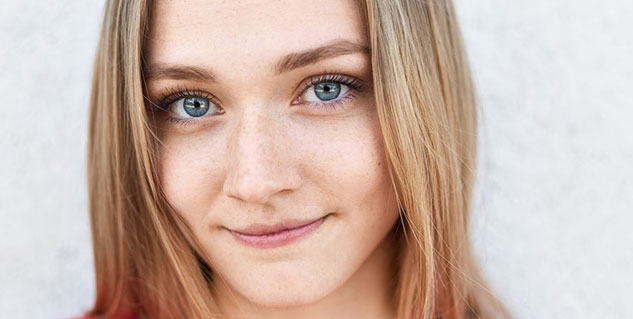 Image Credits- American Acedemy of Ophthamology
Also Read: Here's Everything You Need To Know About Cornea Donation
Where we all have seen people around us or on the internet with different and beautiful eye colors ranging from jet black to green and from honeycomb brown to blue, have you ever wondered what gives your eye such a beautiful color? Well if this question has been living rentree in your like years and strikes up whenever you see a person with those beautiful eyes then we have got you covered up. Here we are going to understand about different reasons due to which a person gets a certain eye color and factors that are responsible for providing that pigment to the iris. Before moving any further let us take a quick look at what Dr. Jinesh Upadhyay has to say about this- "The coloured area that is in the front of the eye is called an iris. The opening in the middle of the iris is known as pupil. Iris is made up of connective tissues and thin muscles that allows it to open and close as a response to light. A person's eye color is made up of different amounts of pigment and the connective tissues that form the eye. This pigment is known as melanin. There are two factors that help in determining a person's eye colour which are - first, the amount and pattern of this dark brown pigment known as melanin and the second one being the way in which iris scatters the light while it passes through the eye. Here the pigment is a more important factor that is determined by a person's genes. The darker the pigment, darker will be the color of the iris of the eye. Melanin pigment is made up of cells known as melanocytes. These melanocytes are the ones which are responsible for imparting the color. Where we see people with eye colors such as blue and green, there is no such pigment present inside of the human eye that resembles this blue/green colour. Certain people have blue colored eyes due to the presence of white collagen fiber present in the connecting tissue in the iris. These collagen fibers scatter the light and hence makes the iris appear blue, green or grey in colour. The color of a person's eye also depends upon the way scattering of light happens within the eye."
Let us take a step ahead and try to learn about each and every factor that contributes in providing a beautiful and unique color to the iris.
#1. Genetics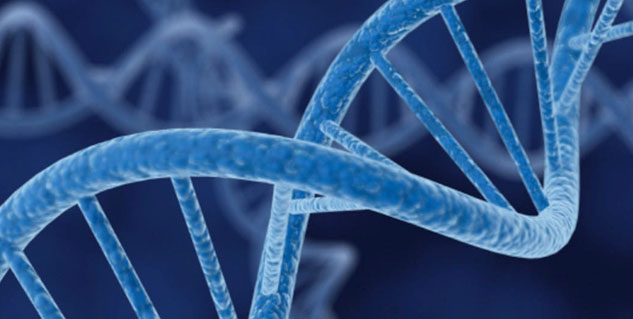 Image Credits- Coursera
Where genes play a crucial and important role in the way that we look and some medical conditions. A person's genes have a lot to contribute to factors such as a person's height, complexion, hair texture, face shape and eye colour as well. Genetic mutation tends to affect certain kinds of genes that result in the amount of pigmentation caused due to melanin. Similar to other genetic traits, eye color is also handed down to children via parents. Genetic makeup of a parent determines the amount of melanin that will be present in the iris of the child.
#2. Amount of Melanin
It's the melanin which provides the eye, precisely the iris with a beautiful and unique color. Not just providing the eye with a unique colour but also plays a major role in protecting your iris. This pigment is derived from an amino acid called typrosine. The pigments present in melanin are known as the melanocytes. This pigment ranges from black to brown and the intensity of the color of this pigment determines the color of a person's eye.
#3. Light Scattering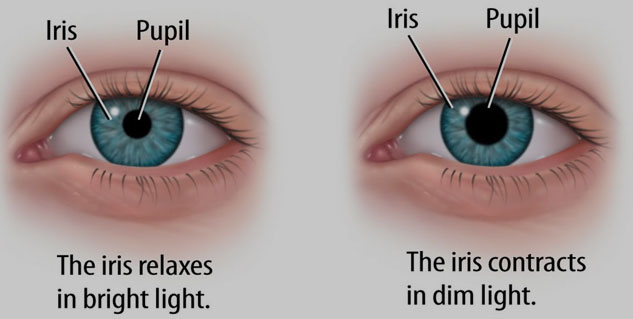 Image Credits- Teachoo
Where the amount and pattern of the colored pigment melanin has to play a key role in determining the color of a person's eye, genetics are responsible for determining the amount of pigment that will be present in a person's iris. People have eyes in colors such as green and blue where the pigmented substance melanin is brown in colour. Something that results in blue, green and grey eyes is due to the presence of white collagen fiber in the connective tissue of the iris. These collagen fibers scatter the light and make the iris appear grey, green and blue in colour.
With inputs from Dr. Jinish Upadhyay, Consultant Ophthalmologist, Masina Hospital.