A bowl of khichdi is wholesome and very nutritious. Check out the health benefits, nutritional value and preparation of khichdi. Read on.
Have you ever thought of the nutrition intake in one bowl of khichdi? Khichdi is considered to be a wholesome meal that is also comforting. In this article of know your plate series, we will talk about the very healthy meal khichdi. The soothing combination of rice and lentils helps in getting a sense of warmth, with healthy and mushy rice lentils, sparked with a little bit of turmeric, heeng ginger and salt, along with a dollop of ghee on top. Dal khichdi is one of the most common dishes that is consumed in almost every Indian household to treat indigestion too. It is easy to prepare at home and helps in the intake of several essential nutrients.
Khichdi is India's version of at home comfort food, named as 'Huggi' in Karnataka, 'Pongal' in Tamil Nadu, 'Pulagam' in Andhra, and 'Khichdi' in most parts of Northern India. There a lot of varying recipes for khichdi in India and is made using many spices and herbs in different households. But, the necessary ingredients include rice and lentils. All over India, Palak Khichdi and Masala Khichdi are very famous, along with Sabudana Khichdi that is consumed during Navratri. Onlymyhealth editorial team spoke to Dt. Shivani Kandwal, Nutritionist, Diabetes Educator, Founder of Nutrivibes, about the health benefits, nutritional value and the preparation of khichdi.
Khichdi health benefits
The combination of rice and lentils has been a part of the staple diet around the world since years as it is nutritious and provides many advantages in keeping your body healthy. According to Dt. Shivani, here are the 5 main health benefits of khichdi:
1. Aid in digestion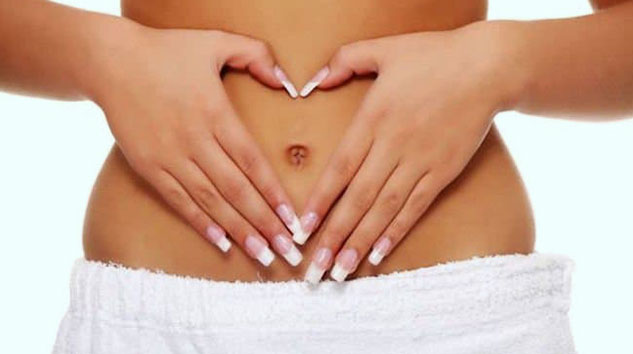 Khichdi is a comfort food for most Indians. It contains less roughage so it is easy for our gut to digest and it helps in relaxing our digestive system. Asafoetida, cumin seeds and ginger used in the dish also help fight mild infections. Eating with curd should be preferred because it will help to re-establish colonies of healthy bacteria in our gut.
2. Reduces blood sugar levels
Including lentils in your diet helps to control your blood sugar levels, hence it is beneficial for diabetic people. It also improves our body's response to carbohydrates. Lentils release their sugar very slowly into the blood stream hence it does not spike sugar immediately.
3. Nutritious and wholesome
Khichdi is a wholesome meal and it contains optimum amount of carbohydrates, protein and fats. Basic cucumber salad and curd is an excellent accompaniment of khichdi, which can provide required amount of vitamins and minerals too.
4. Enhances heart health
Khichdi comparatively has very less amount of fats as compared to other Indian preparations. You can use refined oil to replace saturated fats from it. It also contains soluble fibre which is good for our hearts as it helps to lower cholesterol levels.
Also read: Benefits of Eating Khichdi
5. Gluten free and detoxifier
Khichdi is an excellent option for people who are on a gluten free diet. Moreover, it also helps to detoxifying the body. Khichdi has a lot of significance in ayurveda as it is believed to relieve all three doshas in our body - vata, pita and kapha ie, emotional mental and physiological health.
Nutritional value of khichdi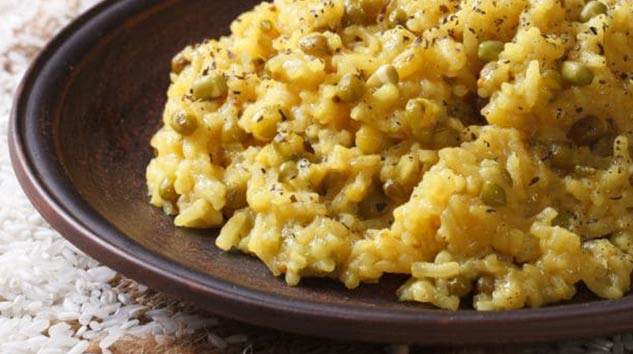 Khichdi is the perfect combination of both carbohydrates and protein. It also has calcium, vitamins and many other antioxidants. Moong dal or split green gram is a rich source of both soluble and insoluble fibre and has folic acid, magnesium, copper and potassium present in it. According to Dt. Shivani, here are the nutritional facts of a bowl of khichdi:
Khichdi (100 grams)
Calories: 14-150
Carbohydrates: 22.8 grams
Dietari fiber: 3.5 grams
Protein: 4-5 grams
Vitamin A: 19-20 micograms
Vitamin C: 7-8 micrograms
Iron: 2-3 mg
How to make khichdi at home?
Khichdi is not only easy to digest but it is also equally easy to prepare. As per Dt. Shivani, here is the procedure to make khichdi at home:
Ingredients:
½ cup toor/moong dal soaked for 15 minutes
1 cup rice soaked for 15 mins
3 cup water
1 tsp salt
1 tsp coriander leaves finely chopped
1 tsp mint leaves finely chopped
1 tbsp ghee
½ tsp cumin
1 red chilli
2 tbsp onion finely chopped
½ cup tomato finely chopped
½ tsp turmeric powder
1 tbsp ginger minced
½ tsp hing (asafoetida)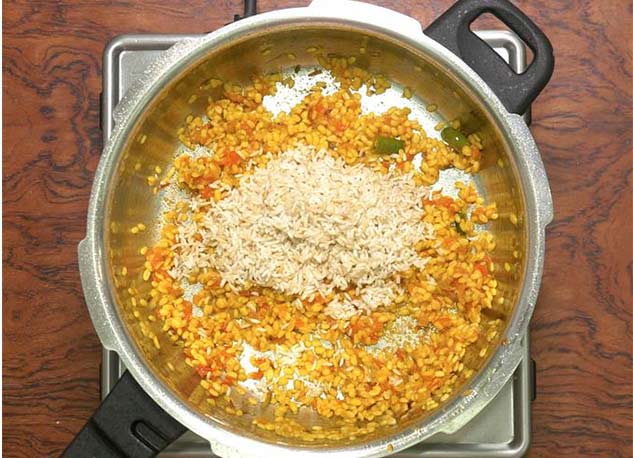 Method:
You must wash and soak the lentils and rice for 20 minutes as it helps you to get rid of fertilizers/any sprayed medicines which can be harmful for your body.
You can also go for organic alternatives as they are free from chemicals to a certain extent.
We firstly need to put pressure cooker on flame so that it is completely dry because if not, it can cause fat to sputter and that may even cause boils on your skin.
Add minimal amount of clarified butter (you can also use refined oil if you are supposed avoid saturated fats). Add cumin seeds and wait for them to crackle and release their aroma.
Add soaked rice and lentils to the pressure cooker and stir fry.
Put salt and turmeric and wait for up to 15 minutes.
Meanwhile, you can start preparing the tadka. So, add mustard seeds, asafoetida and whole red chillis in a pan along with clarified butter and wait for them to crackle.
Then, add freshly chopped onions, tomato, grated ginger, green chilli and stir until they are cooked.
Pour this prepared mix over khichdi. You can use mint leaves, coriander leaves and few drops of lemon juice for the extra flavours and garnishing.
So, these were the health benefits, nutritional facts and the recipe of khichdi by Dietician Shivani Kandwal. It is a wholesome and nutritious meal that offers several health benefits. However, make sure not to overconsume it and eat it in moderation. You can also talk to your dietician or nutritionist about the quantity of khichdi that is suitable to consume for your body. Stay healthy!
Read more articles on Healthy diet