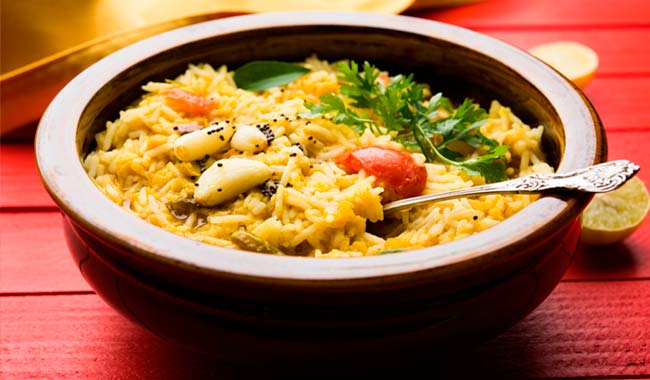 If you are vegan, let khichdi be your substitute for chicken soup. Khichdi is made with a mixture of rice and a variety of lentils like green, yellow or red split lentils is a wholesome and a very comforting meal. With very light amount of spice in it, it can be eaten just as it is or with curd.

Most of us have grown up eating khichdi when we are sick, so we tend to think of it as plain and boring. However, here are four surprising health benefits of khichdi that make it a great meal to eat even when you're well.

Because of its simple composition, khichdi was not a very favored dish while growing up. Why it is considered the only thing or the necessary thing edible in sickness? Here, we list out four surprising health benefits of that Khichdi that you were not aware of.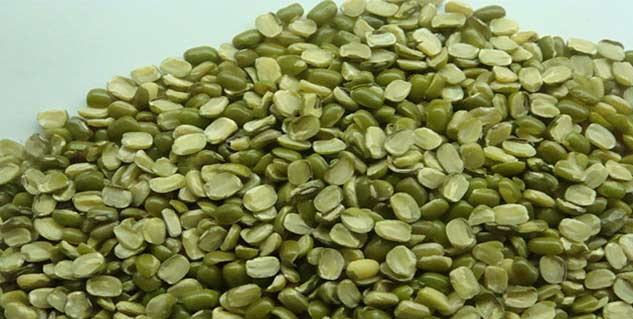 Loaded with wholesome goodness
As you may have heard your mother or your grandmother say that Khichdi is good for your health, indeed she is right. It is not just a mixture of rice and lentils but the source of carbohydrates, vitamins Calcium, dietary fibres, magnesium, potassium, and phosphorus. You can add different vegetables, enhance its nutritional values and taste.
Easy to digest
As it does not consist of strong spices, Khichdi is always easy on stomach and intestines, making it an ideal meal for sick people. This meal, full of nutritional is also a perfect source of nourishment for babies, small kids and elderly people. And for change from spicy food, it can surely be an option.
Part of Tridoshic routine
Khichdi happens to be a part of the Ayurvedic diet because of its ability to balance all three doshas – Vatta, Pitta and kapha, making it a part of Tridoshic routine. Apart from calming the digestive system along with detoxifying it, the ingredients in Khichdi, improves energy, immunity and digestion.
Free of Gluten
People trying to avoid gluten can go for Khichdi, since rice does not have any gluten in it neither do lentils.Here's how you can make Moong Daal Khichdi - It is nothing but a pot meal of rice and lentils, which is very light and easy to digest.
Ingredients
½ cup split with husk moong dal

½ cup rice, you can use any rice, regular small or medium grained rice or even basmati

1 small to medium sized finely chopped onion/pyaaz

1 medium sized chopped tomato/tamatar

½ inch finely chopped or grated ginger/adrak

1 small green Mirch chopped

¾ tsp of cumin seeds/jeera

¼ tsp of turmeric powder/haldi

Pinch of asafoetida/hing

3.5 cups water - for a more thin texture, add 4 to 4.5 cups water

1.5 tbsp oil or ghee

Salt to taste
Instructions
Rinse and wash moong lentils and rice together. Soak both of them in water for 30 minutes

Heat 2 tbsp ghee or oil in pressure cooker. Add some cumin. When you see cumin splutter, add the onions

Sauté the onions till they get translucent. There is no need to fry them till light brown or golden brown

Once the onions become translucent, add tomatoes, ginger and green chilli

Stir for a while, so the content doesn't burn. Add some turmeric powder and asafetida/hind. Cook till the tomatoes soften

Now, drain the rice and moong lentils and add them to the pressure cooker

Stir for a minute. Pour water and season with salt

Close the lid of pressure cooker and cook the khichdi on a high flame till you get 6 to 7 whistles

If you see that khichdi is too thick, then add some water and again stir

Keep on low flame to simmer the khichdi till you get the right consistency

You can adjust consistency as per your taste by playing around with the quantity of water


The consistency can be adjusted as per your choice by adding less or more water

Once the khichdi is cooked then top it with some ghee while serving
You can serve moong dal khichdi with curd/yoghurt and salad. Now, that you know the benefits of khichdi, you can surely have an enhanced digestive system.
Image source: Shutterstock