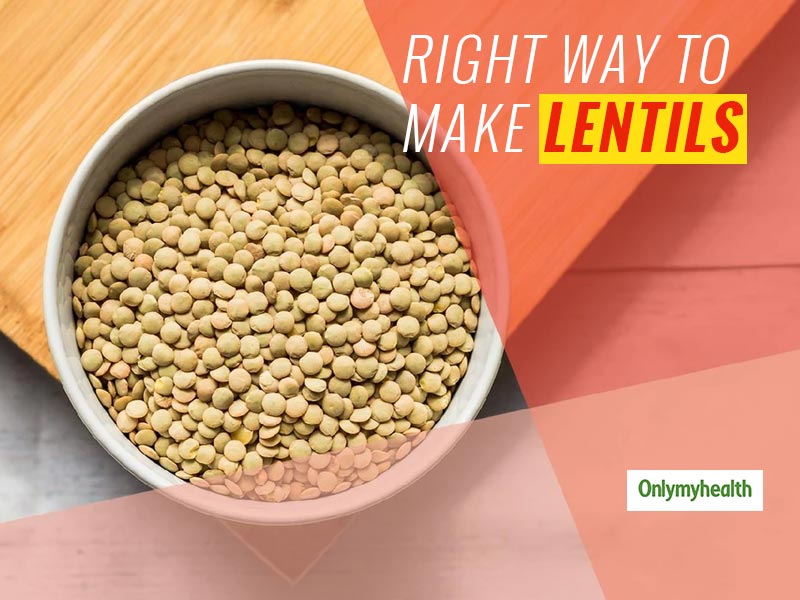 Lentils are an integral part of our diet. Lentils not only supply the necessary vitamins and minerals to our body but also help us to maintain a healthy weight. There are a variety of lentils that we must eat, but do we know that there is a proper way to cook those lentils too? In the race of eating lentils, we blindly end up making some glaring mistakes while cooking. It is not just about eating healthy food items, but how we prepare that particular food item also makes a difference in its nutritional value.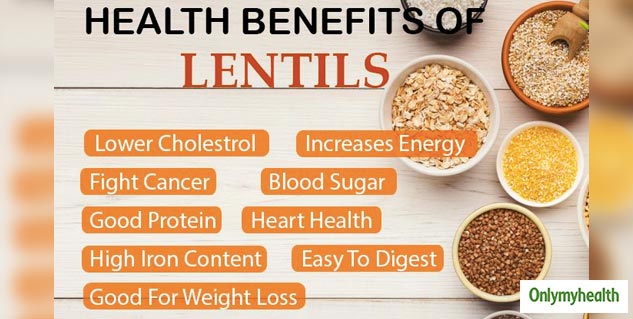 Also Read: Cut The Belly Fat By Including These 3 Pulses In Your Daily Diet
Hence, stressing more on blindly eating healthy food items, one should know how to make the food more enjoyable and delicious for reaping the maximum health benefits. Why? It is a known fact that the food we eat should make us happy as a happy mind makes a fit body. So listed below are three steps to make your lentils more delicious and healthy:
Replace Starch for Lentils
Try to replace your carbs like potatoes or rice with lentils. Even though lentils might give you complex carbs but also give you more fibre and protein. Eating one cup of lentils provides 18 grams of protein. It is advisable to eat lentils for heart health as well. Eating one cup of lentils every day fulfils the required amount of iron. What makes dal a must-have in the diet is for its abundant iron, magnesium and zinc content. And, if you really cannot live without your pasta, then replace white pasta with lentil-based pasta.
Go Colour Crazy With Lentils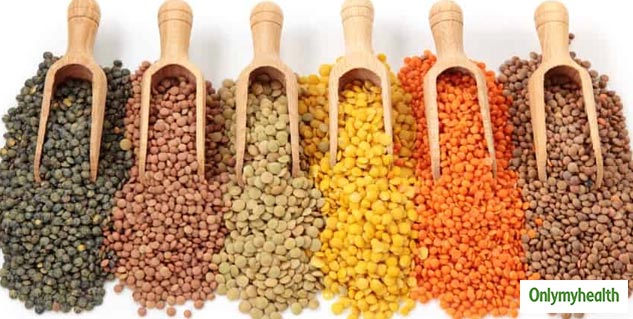 There are major 4-5 types of lentils, which are extremely common in India diets. Every lentil has a different calorie value, different vitamin, fibre and protein profile. Hence, eating one type of lentil may give you specific health benefits. Do not forget to make every coloured lentil a part of your diet for maximum health benefits. Consumption of moong dal helps in increasing fibre, iron and protein in pregnant women. People who are anaemic should specifically have red lentil as it works to fulfil the lack of blood in the body.
Also, different kinds of lentils have different textures and properties making it suitable for various types of food options like soups, burgers, etc.
Stay Clear From Overcooking The Lentils
Making lentils may be on our fingertips, but in most cases, anyone can overcook lentils. Overcooking any food item kills its nutritional value. Hence, turn off the gas a 2-3 minute early and let the rest of it cook in its steam. It is essential to understand that cooking anything beyond its cooking point and temperature may make it less beneficial for consumption. Also, it loses its texture, making it visually less appealing for you to enjoy your meals.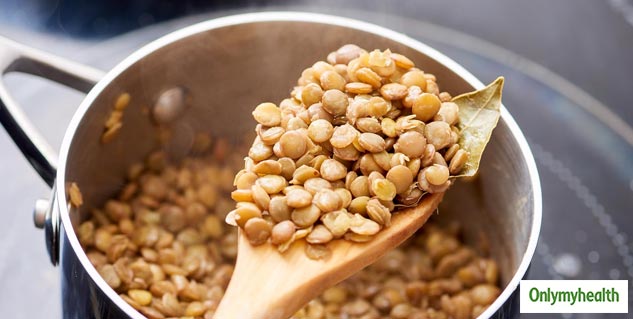 Also Read: Know-Why Protein Is Essential For A Good Muscle Health?
Despite dal being an essential part of our diets, we tend to skip or ignore these nutritional treasures as they seem exciting to the eyes. So, make sure you are imaginative enough to make lentils a part of your diet by making a variety of food items like soups, burgers, lentil pasts, etc.
Read more articles on Healthy Diet