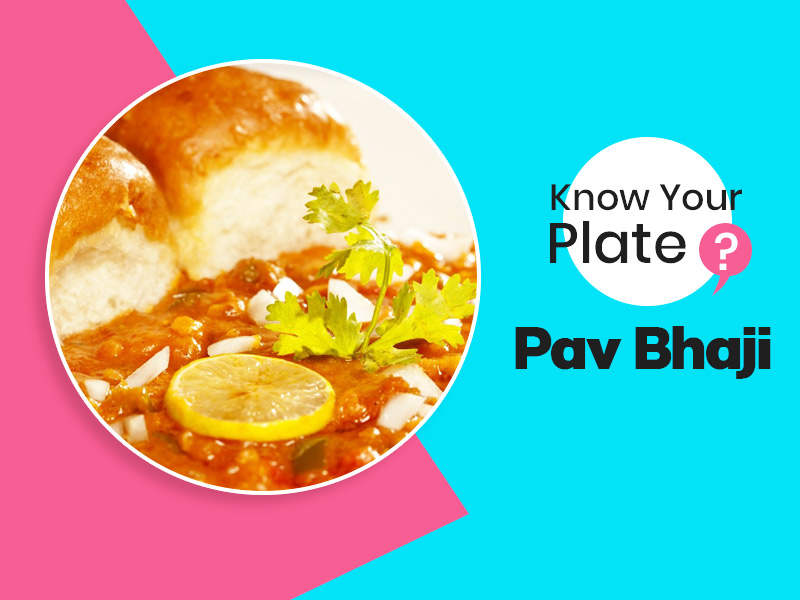 Whenever we go out to have some good and tasty and healthy food, one of the most striking options which we get is of Pav Bhaji. It is a famous dish of Mumbai which is fondly eaten by most of the people in India. It is said to have flavour and smoothness which just brings water to our mouths. But is Pav Bhaji as nutritious as we assume it to be. Therefore, let us know what the secret nutritious values of Pav Bhaji are and how healthy it is for your body.
Does Expert Recommend Pav Bhaji?
Senior Nutritionist Ms. Saumya Verma from Fatima Hospital, Lucknow talks about the nutritious value of one serving of Pav Bhaji. According to her home-made Pav Bhaji can be quite healthy if made in right oils and wheat bread is used instead of Pav made of Maida. There are about 400 calories in one serving of Pav Bhaji which you usually get in the market. The reason being the oil and butter they use is not healthy and oil is reused man times. Secondly Pav is made of 'maida' which contains additive sugars and high fructose content which is very unhealthy for the body.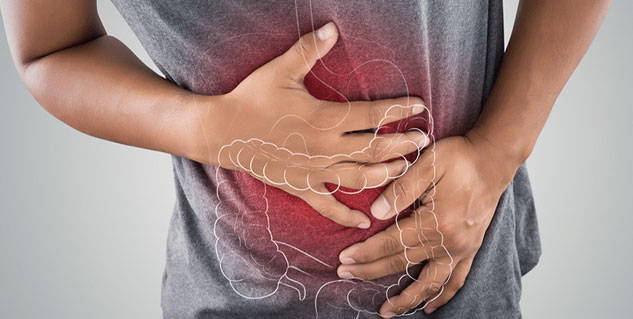 Also Read: Know Your Plate: Know What you Are Eating When You Are Devouring A Samosa
Pav Bhaji which is made at home can contain almost 200 calories less than what is available in market. Also by making Bhaji at home, you can use best quality ingredients which are less in calories but high on nutrition. Bhaji itself is very nutritious as it contains vegetables in good quantity. Exchange market Pav by whole wheat bread or atta bread which is much healthier. This way you can enjoy Pav Bhaji without worrying much about health issues.
Nutritional Facts About Pav Bhaji
Total calories per serving- 401, one serving is of around 404gram.
Fat- 11grams producing 103 calories
Saturated fat- 5grams
Trans fat- 0.2 gram
Cholesterol- 50mg
Sodium- 589mg
Potassium- 813mg
Total Carbohydrates- 63grams
Dietary fat- 9.4 grams
Sugar- 11grams
Protein- 12grams
Ingredients of Pav Bhaji and Calories
Potatoes- 39
Cauliflower- 5
Carrot- 13
Peas- 22
Green bean- 4
Onion- 10
Green pepper- 4
Tomatoes- 16
Masala- 0
Garam masala- 0
Chilli powder- 1
Turmeric- 2
Cumin-1
Butter-51
Salt-0
Two Pav- 215
Why Pav Bhaji Becomes Unhealthy?
Some reasons that makes this dish unhealthy:
Pav Bhaji available in market is usually made up of cheap oils which are not good for health.
Street vendors use inferior quality vegetables and hygiene is not taken care of by them.
Since everything is cooked in open, there are high chances of infestation of food in-spite of being cooked.
The butter used by them is half margarine to cut down the cost which can create heart problems.
Water used to clean vegetables is not clean, the water put in Bhaji can also be unclean resulting to food poisoning.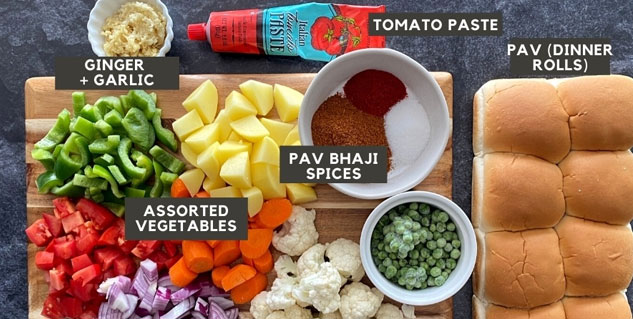 Also Read: Know Your Plate- What's Hidden Inside One Bowl Of Pasta?
Is Pav Bhaji Healthy?
Well, to be honest it is partially healthy. Pav is generally made up of maida which does not have any nutritious value. It contains additive sugar and fructose which is unhealthy for your body. But on the other hand Bhaji is a healthy diet as it is full of vegetables. By making some minor modification in your Bhaji, you can make it even healthier. Healthy ingredients in Bhaji are-
1. Green Peas- They are good for reducing weight and provide protein to the body. It has soluble fibre which helps in constipation. Green Peas are rich in vitamin K which also aids metabolism rate. It can also be beneficial for people suffering from diabetes.
2. Tomatoes- They are rich in anti-oxidants and are very good for the health. Tomatoes have sufficient amount of vitamin C which is good for the heart. Tomatoes are also good for pregnant women as they are rich in folate and folic acid. This helps in building new red blood cells.
3. Cauliflower- Cauliflower is low in carbohydrates and hence does not raise blood sugar levels. It has vitamin C and anti-oxidants which maintain estrogens in women.
4. Carrots- It has beta carotene which is a form of vitamin A. It is good for the eyes and prevents eyes from deterioration. Carrots also relieve constipation, lower down the blood pressure, lowers the cholesterol levels and have fibre in them.
How to Burn Calories of Pav Bhaji
A single serving of Pav Bhaji can give your around 400 calories, hence to maintain your health you need to burn those calories down otherwise you may face some health problems. You can burn calories taken in from Pav Bhaji from doing following activities.
Walking for 2 hours (around 6kmph)
Running for 40 minutes (at 11kmph)
Cycling for 53 minutes (at 30kmph)
Swimming for 1 hour and 9 minutes (2kmph)
Reason Why You Should Not Eat Pav
It makes you gain weight as it has lots of additive sugar and high fructose corn syrup which are high in calories.
It causes spike in blood sugar level and disturbs metabolism.
Pav does not have any fibre, vitamins or minerals. It lacks in nutrition and hence switching to another alternative is a good option.
Most of the Pav contain lactose which creates gas in the body. It can make it worse if you already suffer from digestion problems.
It can cause allergic reactions because it contains genetically modified enzymes to keep it soft for long. People who are sensitive to these compounds can suffer from allergies.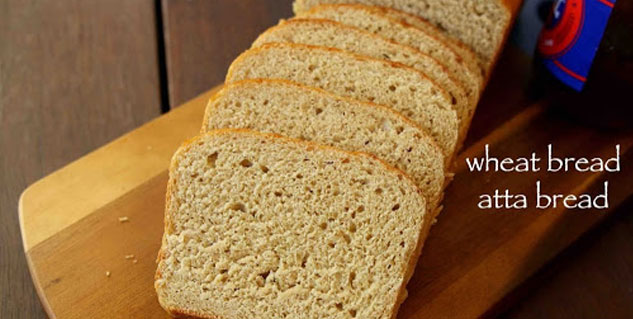 Also Read: Know Your Plate: One Plate Chole Bhature Offer 500 Calories, Know How To Healthify It
Pav Bhaji is one of the favourite dishes which come to our mind when we want to have something delicious and healthy at the same time. But is Pav Bhaji is not as healthy as it is presumed. However, most of the ingredients of bhaji are nutritious but the way they are cooked and treated and cooked in market is not healthy. Also Pav does not have any significant nutritious value and can cause health problem. Hence it is better to make Pav Bhaji at home and use whole wheat bread as an alternative of Pav.
Read More Articles on Healthy Diet