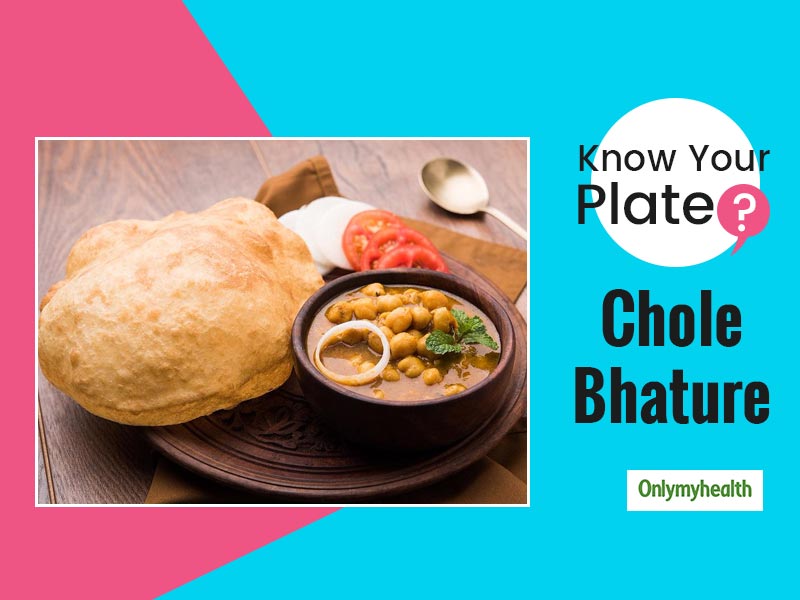 Chole bhature is love! It is not a dish but a feeling that makes us drool over hot bhature coming right from the kadhai and spicy chole, agree? This Indian dish is popular worldwide and those who eat it, cannot resist without licking their finger. Well, there is no competition of chole bhature in terms of taste but its nutritional score may disappoint the ardent fans. Most of us know that chole bhature are not healthy as they have trans fats and refined flour that are detrimental to health. As per Nutritionist Pooja Banga, one plate chole bhature offers 500 calories which are almost 1/4th of the recommended daily calorie intake. Don't believe us? Scroll down as we put Chole Bhature under a microscope.
Chole Bhature Calorie Counter
Before digging into the scrumptious plate of chole bhature, you should know how many calories does a plate having 2 small bhaturas and 1 bowl chole provide.
1 Plate Chole Bhature = 500 Calories
This is equivalent to a wholesome Indian thali meal.
According to nutrition experts, the average calories per day for a healthy adult ranges between 1,600 to 2,500. It includes everything that you eat from waking up to before bed.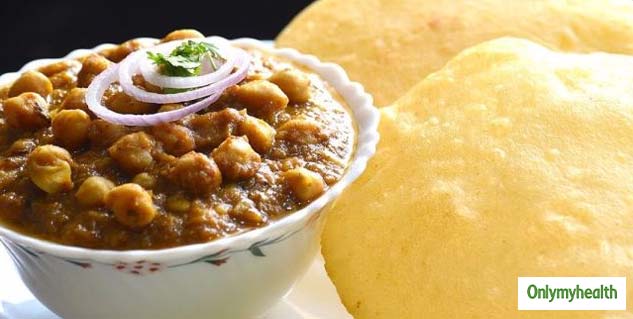 What are the pros and cons of Chole Bhature?
Here are some advantages and the disadvantages of eating chole bhature as told by Nutritionist.
Pros
It is really tasty
It is a complete meal with fat proteins and carbs
It offers food satiety
Cons
The carbs are from refined flour so they are not very healthy.
They are fried in overheated oils thus have trans fats and bad cholesterol or LDL.
Know how to make chole bhature healthier
If you are open to experimenting with your food, we have some recommendations to give a healthy twist to traditional chole bhature. These might alter the taste but also increase the health quotient. Find below some suggestions by Nutritionist Pooja Banga: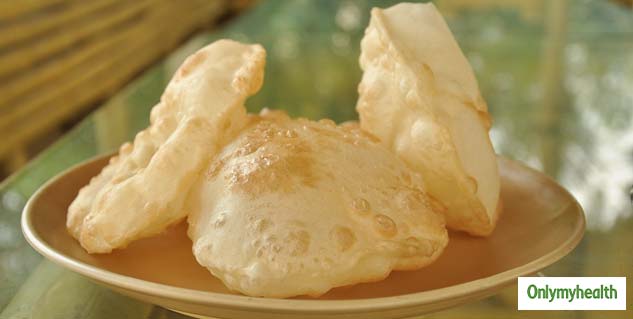 Make it at home so that you can reduce the trans fats by cooking them in fresh oil.
Add salad along with it. It will provide the fiber to cover up for the refined flour (as refined flour has lesser fiber as compared to wheat)
Add a pickle. Yes you heard it right! Though try to have less-oily or homemade pickle like fresh turmeric pickle. Since pickles are made from fermentation, they aid digestion.
Also Read: Know What you Are Eating When You Are Devouring A Samosa
How to burn those calories?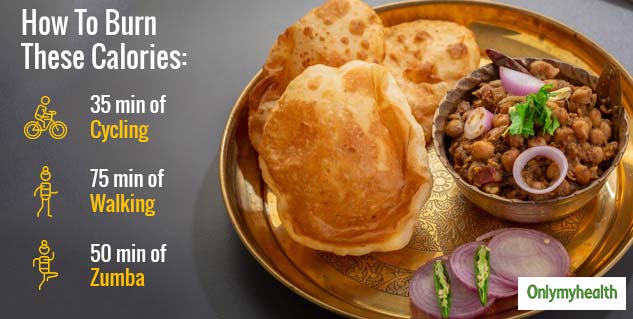 Though you are allowed to treat your tastebuds once in a while without even feeling guilty and you don't have to compensate it. But for your knowledge, this is how much exercise it takes to burn those 500 calories:
35 minutes of cycling
75 minutes of walking
50 minutes of zumba
It is easy to indulge in chole bhature but very difficult to burn those calories and prevent the ill-effects of trans fat. One of the most important advice that nutritionist give it- Try not to feel guilty. The best way to make food healthier is by appreciating it. It is necessary to eat healthily but also heartily. When you enjoy your food, it makes the body happy.