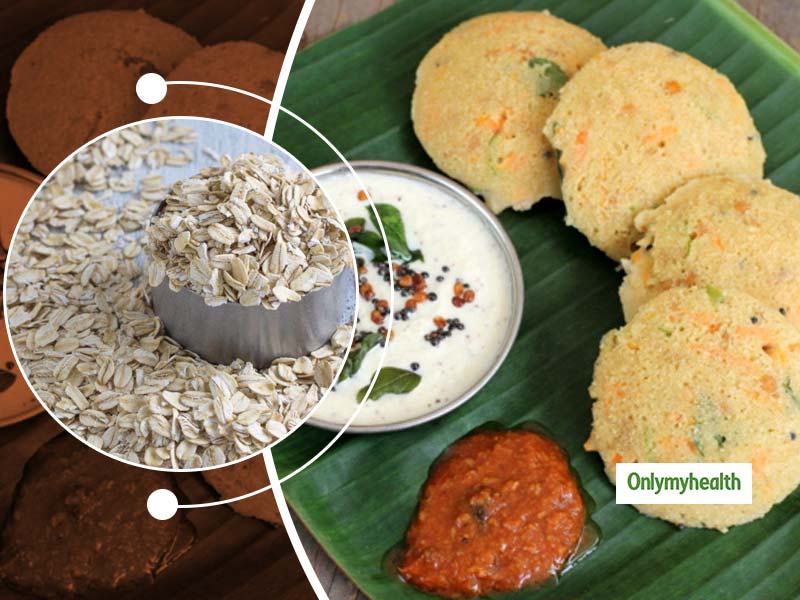 We don't need to emphasize on the health benefits of eating oats, do we? It is known to one and all how great is this food item from health perspectives. It fills your tummy without increasing calories which boosts stomach health and secure heart health. A lot of people don't like the taste of oats and therefore they avoid eating it. If you are one of them, we have something for you. You can experiment with oats for health and taste both. Here are 5 Indian-style oats recipes that you need to see and try.
Oats Khichdi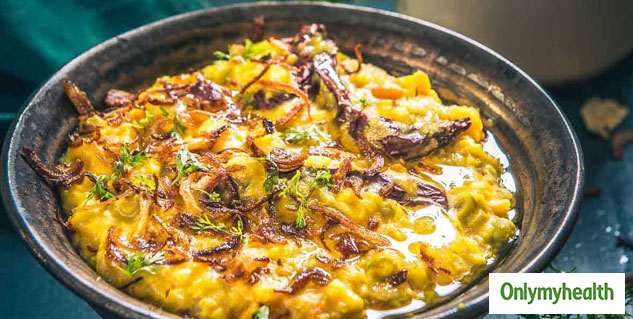 Khichdi is India's favorite comfort food. While regular khichdi is made with rice and lentils, try oats khichdi this time. You can also make khichdi with oats. You can add moong dal, carrot, peas, tomatoes, peppers to this. Cut all the vegetables and fry them lightly in olive oil. Then add oats, hot water and a little salt and cook it. You can make and eat this khichdi anytime. For better taste, eat it with papad, curd or raita.
Oats Idli
Idli is one of the favorite Indian snacks. However, people who don't want to include rice and semolina in their diet avoid this as these increase weight. Oats idli is the best option in such a case. For this, grind the oats and add a little baking soda and leave it to ferment. Make idlis in the idli cooker. Eat them with sambhar or chutney.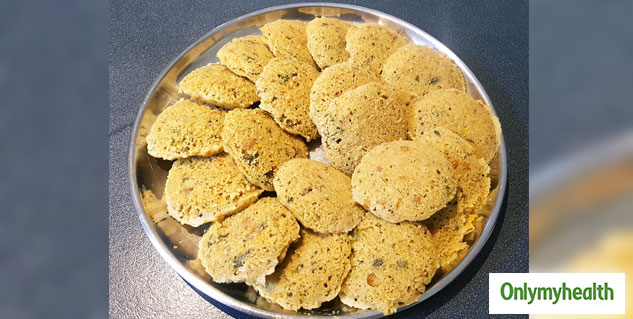 Also Read: Ultimate Guide To Different Types Of Salt: Which One Do You Use?
Oats Uttapam
In uttapam, we use a variety of vegetables. Uttapam is also famous as South Indian Pan-Pizza. You can make it with oats. Just make a runny paste of oats with chopped carrots, green peas, onion, tomatoes, and chilies. Then make it like a dosa. If you want it to be a little crunchier, then mix two spoons of olive oil in it while making. Eat with piping hot sambar and coconut chutney.
Oats Upma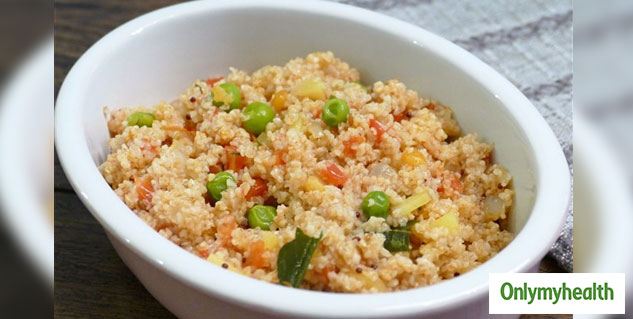 Upma is a popular snack, especially in central and southern India. This dish is made with flattened rice or semolina, curry leaves, salt, spices and peanuts. You can also make this with oats. For this, first, heat some oil in a pan. Then add curry leaves along with some mustard seeds. Now add oats, spices and roasted peanuts and keep stirring for some time. Then when you feel that the flour has mixed with the other things, add salt and water to it. Then let it cook for a while. When the water seems dry, turn off the gas and garnish with coriander leaves. Your oats upma is ready.
Also Read: Low-Calorie Almond Sweets To Make At Home
Oats Cheela
Oats cheela is a special incarnation of besan cheela with the added goodness of oats. For this, grind oats grains and then make cheela. If you want, you can also fill this sauce with tomato and onion sauce. This cheela is very tasty according to taste and is also very beneficial for health. You can also eat this with curd and raita.
Read more on Healthy Diet