Navratri is the time of celebration. It is a time to eat, dance, sing and welcome positivity around us. Along with celebration we are blessed with Ma Durga's blessings and it gives us a hope for a better future. Our hearts are filled with gratitude. But there is also a scientific reason why we fast in this month and if we fast the right way, we will be bestowed with wellness. While fad diets talk about benefits of clean eating, saatvik eating has been promoted in Ayurveda for centuries. Sharad Navratri which we celebrate in October- November is a transition period from autumn to winters. This season changes, reduces our immunity and impairs our digestion as well. This is why eating satvik foods during this fast strengthens our health.
So what to do next?
During the fast many people buy falahar chips or falahar meals from restaurants but these foods could be prepared in edible vegetable oils which can be toxic to our gut wall. This is also a major reason for acidity during fasting. So, choose homemade potato chips or baked potato chips or cassava or bake banana or beetroot chips instead of fried chips from the packet.
Eat Boiled potato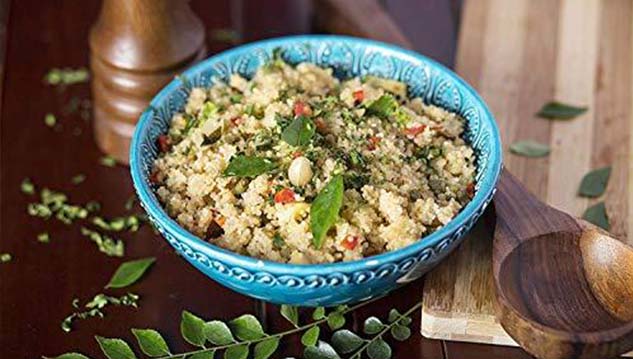 Also Read: Baked Potatoes: Healthy Or Not?
When we boil potato it is alkaline in nature and it heals our gut wall and also provides minerals which strengthens our immunity. A boiled potato is low GI in value and does not increase blood sugars when we eat them and it prevents hunger pangs. But if you fry it, it changes its GI value, by changing its structure and it increases your hunger and blood sugars and also increases your weight.
Raw Banana
Also known as Plantain Green. This vegetable is essential in every woman's diet. It is rich in iron, zinc and phosphorus and prebiotics which makes our gut strong. Either use banana flour in making cheela or chapati or make koftas
For Desserts
Instead of eating ice cream and fried desserts prepare coconut burfi or nut balls ( mew ladoo at home) or rajgira ladoo. Rajgira or Amaranth can be used as breakfast porridge which can be prepared using milk and jaggery. And is sattvic in nature. Amaranth flour can also be used in making kadhi during fast.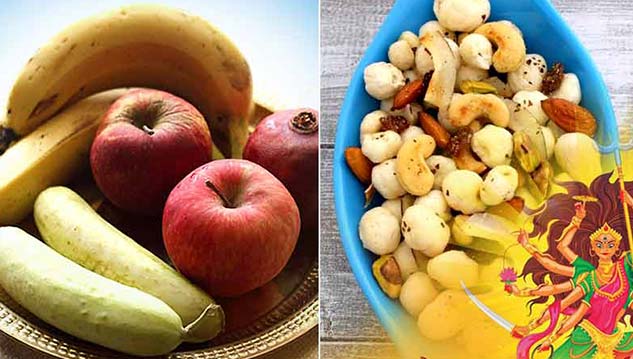 Samac or Barnyard millet is an excellent substitute for rice. They are rich in iron, vitamin b and zinc and proteins. This will help you get a lot of energy. And not to forget water chestnut flour as well.
Hydration is essential in fast
Since our diet becomes low in common salt, hydration is essential to prevent low BP. Chia seed water, shikanji, coconut water, fresh vegetable and fruit juice or buttermilk should be consumed. Every wake up hour / not sleeping hour, drink 2 glasses of water.
Avoid
Wheat flour, grains like rice, lentils and pulses are avoided fast. And common salt and black salt are swapped with sendha salt. Spices like turmeric, hing, mustard seeds, fenugreek seeds, coriander powder are also avoided. Alcohol, non-vegetarian food, eggs, and smoking are forbidden. This time is the best time to do liver detox as well. If you wish to detox, early in the morning consume 1 teaspoon triphala powder with 100 ml warm water or 1 /2 teaspoon triphala powder with ghee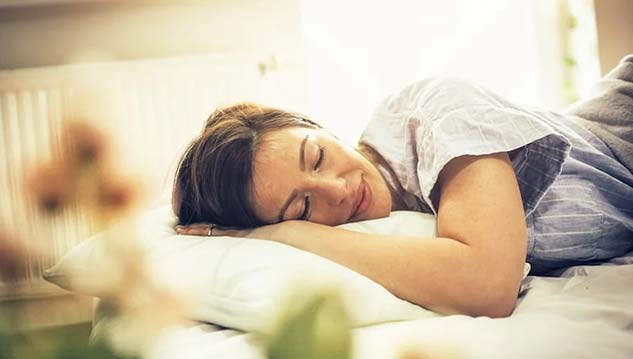 Also Read: Why Should We Sleep Without A Pillow? Let's Find Out
Remember, do not take stress when you fast and sleep well. If you wish to decrease the amount of exercise you do, you can do that. Remember not to feel depressed while you fast because just after 2 days of fasting, your body will release happy hormones called Endorphins
Enjoy your fast and you will be bestowed with Prosperity.