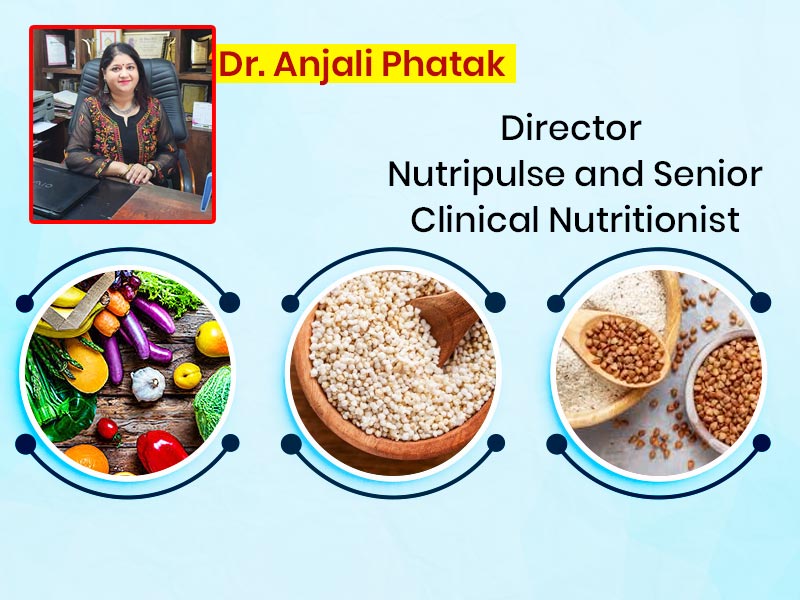 The festive season of Navratri does not just mean fasting, but it is also about detoxifying your body with the right foods. There are several grains, fruits and vegetables that one can consume while fasting during navratri. It is a great time to reboot your body by breaking the rule of the regular daily meals. Some common navratri foods include kuttu, singhara, Samai, amaranth and quinoa. All these are nutrient dense food items that are all gluten-free. Onlymyhealth editorial team talked to Dr. Anjali Phatak, Director Nutripulse and Senior Clinical Nutritionist, Nutripulse, Jaipur, about the superfoods to eat during navratri.
Superfoods to eat during navratri
The 9 day festival follows a sattvic, which means you don't just have to eat vegetarian foods but also consume foods and drinks that can cleanse your body, boost the immune system and improve your overall health. According to Dr. Anjali, here are the 9 superfoods to eat during navratri:
1. Buckwheat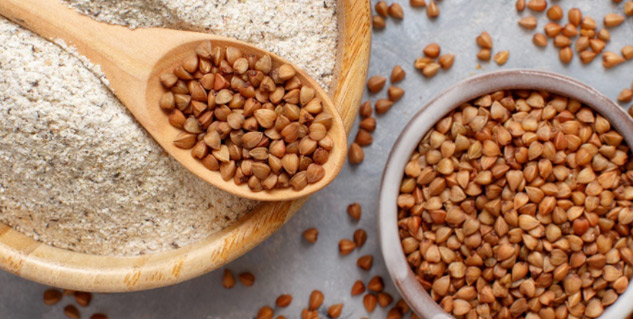 Buckwheat or commonly known as kuttu in India is a major superfood that is consumed during Navratri. The high carbohydrate content is beneficial for your health and can be consumed atleast in one meal during the nine days of fasting. Other benefits of having kuttu is that it helps in weight loss. You can make puri, halwa and cutlets using buckwheat.
2. Singhadha
Water chestnut or singhadha is another superfood to consume during navratri. It is an amazing time to gain the benefits of this fruit. It contains energy boosting nutrients that can help in keeping up the strength in our body. You can eat singhadha while fasting as well. In fact, singhadha flour is available in the market to make puri and cutlets. You can eat them raw, stir fry them or can even be consumed after boiling.
3. Samai
Samai belongs to the millet family and is allowed to eat during the navratri fasting. It can help in making wholesome and delicious foods such as samak dosa, samak puri, kheer and samak rice. It is a gluten free and fibre rich superfood for this festival. It has a number of health benefits but should not be overconsumed as have too much samak can have potential side effects too. Samak rice is a famous dish to consume if you are fasting in navratri.
Also read: Navratri Diet: Eat These Foods To Boost Immunity And Keep Safe From Coronavirus
4. Amaranth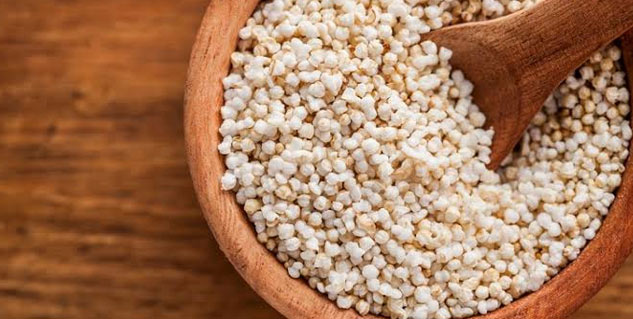 Amaranth is a fast friendly grain that you should have during navratri. Amaranth is full of protein and thus is extremely beneficial for your health. Amaranth is a good source of iron and calcium that are two most essential nutrients required by the body. The rich fibre in amaranth helps in improving digestive health and lowering cholesterol and blood pressure levels. You can combine amaranth leaves and buckwheat to make cheela and puris.
5. Makhana
Makhana or fox nuts are a rich source of protein, fibre, calcium and magnesium. Fox nuts have medicinal properties and play a major role in Ayurveda as well. They aid weight loss and are light to eat along with a cup of coffee or tea. It can be your go to superfood this navratri. Makhana can be roasted with rock salt and ghee to make it more tasty and crunchy. You can have this healthy snack for munching in the evening.
6. Fruits
Fruits help in keeping your body hydrated and fills your stomach for longer periods. You can eat all kinds of fruits while fasting during navratri. You can make fruits juices using orange, cranberry, pineapple, etc and fruity smoothies with blueberries, strawberries and banana. You should have high water content citrus fruits such as lemon, grapefruit, pineapple and oranges during navratri season.
Also read: Navratri 2019: Healthy Desserts To Try This Festive Season
7. Vegetables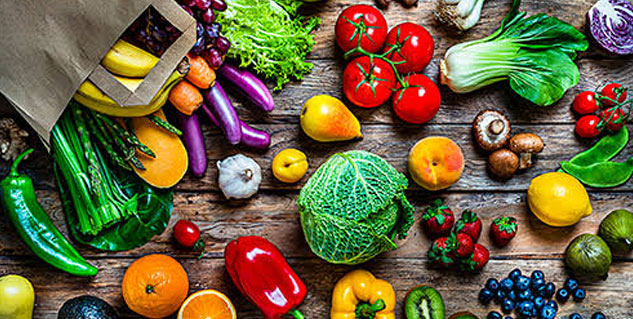 The use of fresh fruits and vegetables is considered to be the best way to keep your body fit while getting rid of unwanted body fat. Remember to drink plenty of water in order to stay well hydrated. Vegetables provide a variety of essential nutrients that can help in maintaining strength in the body. However, not all veggies are allowed to consume while fasting in navratri.
8. Nuts and seeds
Dry fruits including walnuts, almonds, cashews and seeds such as pumpkin seeds, chia seeds and flax seeds are good to eat during navratri. You can eat them while fasting and incorporate them in your diet through barfi, halwa and smoothies. A handful of nuts and seeds early morning or in the evening can prove to be healthy and fulfilling. Just like makhana, nuts and seeds can be consumed as a light evening snack.
9. Herbs and spices
Herbs and spices such as black pepper, cumin powder, cardamom, cinnamon, ginger, etc can also be considered as superfoods to consume during navratri. You can reap their health benefits including better digestion. You can make various delicious drinks at home or simple include them in your diet. According to Dr. Anjali, consuming milk and milk products is also important and healthy to consume during navratri.