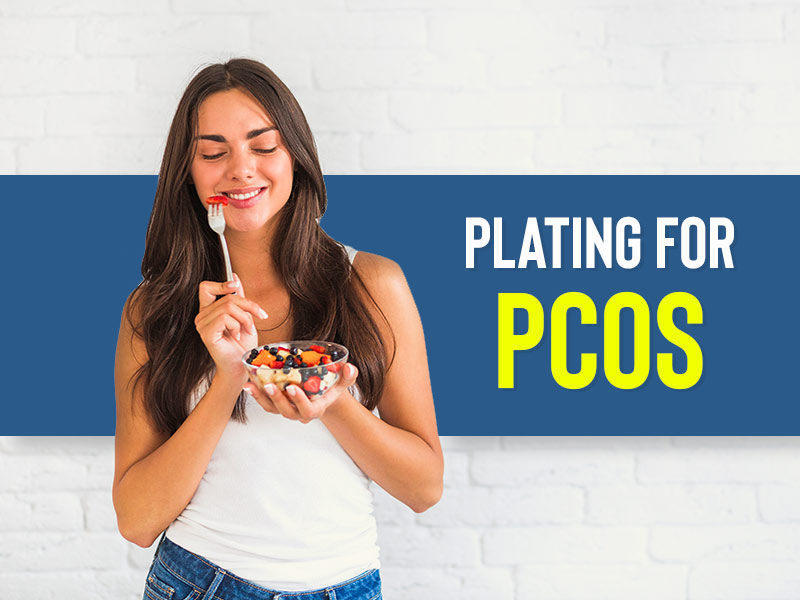 PCOS is a health condition that causes hormonal imbalance and is experienced by 1 out of 10 women. Insulin and Weight Management play a significant role in this condition, and thus, a cleaner diet is said to help reduce the impact of PCOS. Consuming foods that help the body reach its nutrition levels, maintain a healthy weight, and control insulin levels, is very effective. A simpler healthy way to manage PCOS is by being mindful of your food habits and consumption.
There is a lot of content available on PCOS and diets to follow so it can get overwhelming. However, it's important to remember that this doesn't require drastic lifestyle changes. Adding simple adjustments to your everyday routines can ensure that one gets that extra boost of energy and nutrition essential for overall well-being and can help take a step ahead towards a longer, healthier, and happier life.
How To Make Your Plate?
Vinita Contractor a Holistic Nutrition & Lifestyle Coach in association with True Elements, a Healthy Breakfast & Snacks brand, explains that there are various ways in managing PCOS, including seed sampling. However, where it starts is how you set your plate. Look below to understand how a healthy plate looks like for those suffering from PCOS.
Plating Rules
50% Veggies: Some can be steamed if not entirely raw
30 -25% Grain: Moderate complex carbs -if trying to lose weight
25% proteins: At every meal. Lighter dals at night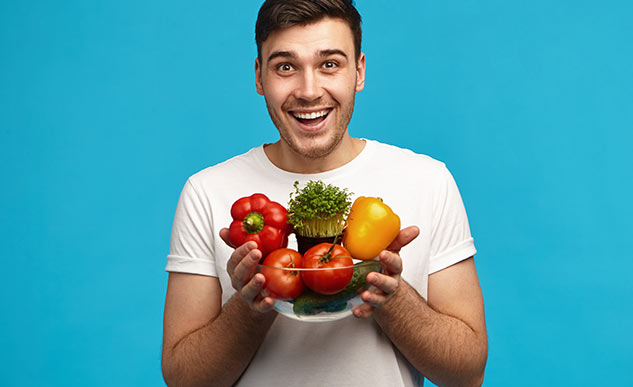 Also Read: 5 Natural Remedies To Reverse PCOS Symptoms
Seed Cycling For PCOS
An essential aspect of PCOS management is through Seed Cycling. It involves the consumption of different seeds such as flax seeds, sunflower seeds, pumpkin seeds and sesame during different times every month to balance certain hormonal levels in females.
What Is Seed Cycling? Seed Cycling regulates the hormone estrogen in the follicular phase, which is the first phase of the menstrual cycle and regulates progesterone in the luteal phase, which is the second phase of the menstrual cycle. It is essential to boost fertility, acquire hormonal balance and prevent painful menopause symptoms.
Phase 1: Follicular, begins on day 1 of menstruation - Generally days 1 to 14 or until ovulations beings
Phase 2: Luteal, begins right after ovulation - Day 14 to 28-35 or until day 1 of menstruation
How Do You Seed-Cycle?
Seed cycling is done in a specific manner. How is it done? here's what Holistic Coach Vinita has to say:
Consume 1 tablespoon each flax seeds and pumpkin seeds daily during the follicular phase (days 1 to 14)
Consumer 1 tablespoon each sesame and sunflower seeds daily during the luteal phase (days 14 to 28-35)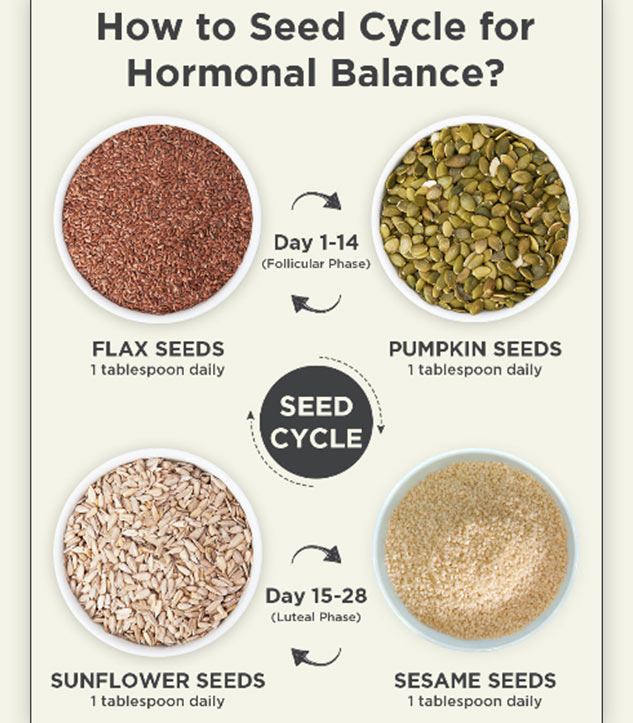 Tips to Manage PCOS Effectively
Here are some tips that will help you stay healthy:
Make a habit always to choose season fruits and vegetables as they are less likely to be exposed to too much chemical treatment
Buy local varieties of vegetables and fresh foods
Choose smaller or less 'good-looking' fruits and vegetables. There are less chances for them to have any sorts of chemicals in them
Fruits vegetables with natural lighter hue must be selected
Have Fiber in every meal
Also Read: Explained! The Difference Between PCOD and PCOS
Balance your meal with macro & micronutrients
Reduce Carbs at night and increase proteins at night
Eat either rice or roti during a meal and not both
Read the label for hidden preservatives and added sugars
(With inputs from Vinita Contractor a Holistic Nutrition & Lifestyle Coach in association with True Elements, a Healthy Breakfast & Snacks brand)
All Images Freepik