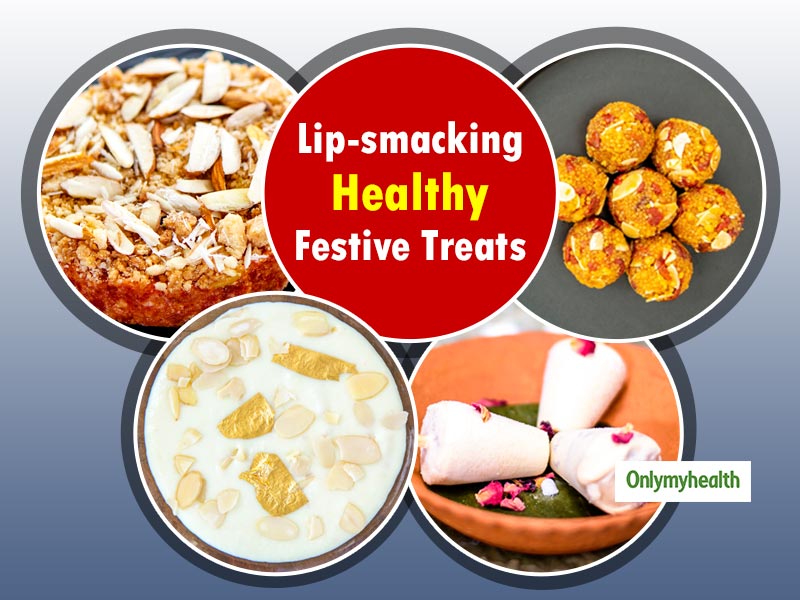 The festive season is here and all of us are ready to enjoy the festivals that start with Navratri. Festivals in India are all about fun, dance and a lot of yummy food. Also, no festival is complete without desserts like halwa and laddoo. Instead of buying them, why don't you make them at home? Here are four delectable festive recipes curated by culinary expert Chef Manish Mehrotra.
1. ALMOND AND CARROT HALWA CRUMBLE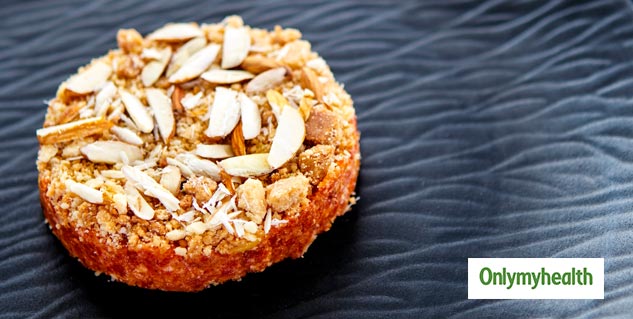 Ingredients for Carrot Halwa
Carrot ½ kg
Full cream milk ½ litre
Sugar ½ cup
Cardamom powder
Almonds (blanched) ¼ cup
Ghee 2 tbsp
For crumble
All- Purpose flour ¾ cup
Ground almonds ½ cup
Sugar ½ cup
Butter (unsalted) ½ cup
Method:
In a pan, add milk and carrots together and keep on cooking till the milk reduces to 3/4th.
Add cardamom powder, ghee, and sugar to it. Mix it well.
Add the sliced, blanched almonds and mix well.
For the crumble, rub the flour, butter, sugar and ground almonds together, till it resembles breadcrumbs.
Bake the crumble at 180°C till the colour turns golden brown.
Serve the gajar halwa with crumble and roasted almonds.
2. ALMOND AND GOJI BERRY BOONDI LADDOO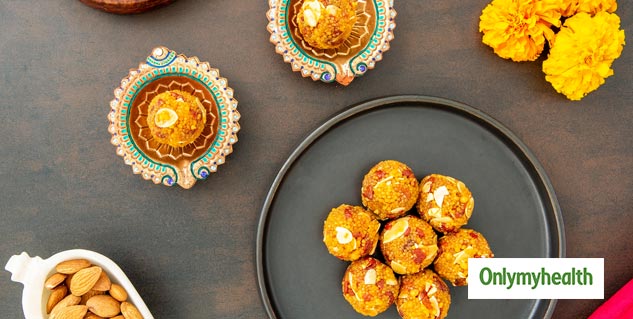 Ingredients for batter
Besan1 ½ cup
Water 1 cup
Roasted Almond slivers ¼ cup
Goji berry3 tbsp
Cardamom powder ½ tsp
Ghee ¾ tbsp
Sunflower oil for deep frying
For the Sugar Syrup
Sugar 1 ½ cup
Water ¾ cup
Saffron strands
Method:
To make syrup, take sugar, water and saffron strands in a pan, and put it on a low flame. Cook the sugar syrup until you get a single string consistency.
Heat sunflower oil in a heavy bottomed pan.
Mix besan (gram flour) and cardamom powder together. Add water to it to make a consistent batter.
To make boondis, keep a perforated ladle over heating oil and spread the batter over it using a spoon.
Neither over fry the boondis nor crisp them.
Once the oil stops to sizzle, remove them and and put them in the sugar syrup. After a couple of minutes, strain them from the syrup.
Mix the sugar-coated boondis with goji berries and almond slivers. Add ghee for the binding.
Take the mixture and shape them in round laddoos. Apply ghee on your palms beforehand to avoid sticking the mixture on hands.
Also Read: Easy Homemade Protein Shakes And Bars Recipes For You
3. ALMOND AND CUSTARD APPLE RABRI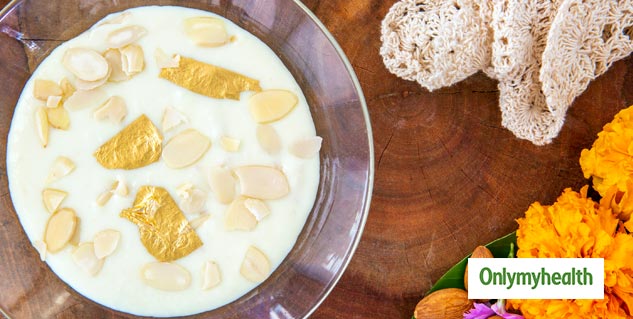 Ingredients
Custard apple pulp 2 gm
Almonds 30 gm
Double cream
Castor sugar 30 gm
Method:
Toast the almonds in the microwave oven for a minute at 1 degree celsius.
Grind them to a coarse powder. Chop some them and keep aside for garnishing.
Mix custard apple pulp, sugar, double cream and grounded almonds together.
Keep the rabri in the refrigerator. Serve chilled with almond flakes on top.
Also Read: Healthy Recipes For Diabetes And Blood Pressure: Nutritional Benefits Of Raw Banana
4. ALMOND AND ROSE KULFI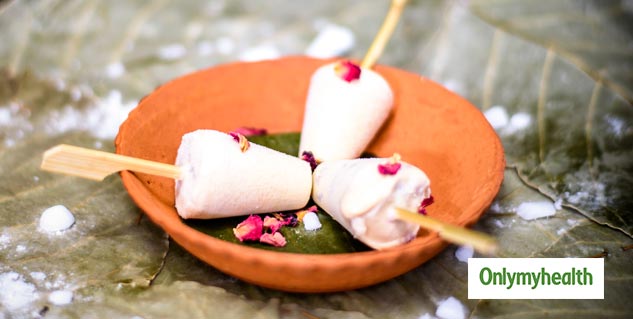 Ingredients
Full cream milk 4 cups
Sugar 1/2 cup
Saffron 1/4 tsp
Almond meal ½ cup
Dried rose petals ¼ cup
Method:
In a pan, add milk and put it on a low flame. Keep on stirring; do not let the milk burn. The milk will start to thicken.
Once it becomes half the volume add the almond meal and sugar and mix them well. Strain the mixture.
Add the dried rose petals & saffron strands and mix well. Allow the kulfi mixture to cool, pour it into kulfimoulds or small bowls and freeze them.
Demould the kulfi and serve it garnished with roasted almond flakes.
With Inputs from Chef Manish Mehrotra, Indian Accent, The Lodhi, New Delhi. Do try these healthy festival sweets to make your festival sweeter.
Read more articles on Healthy Diet