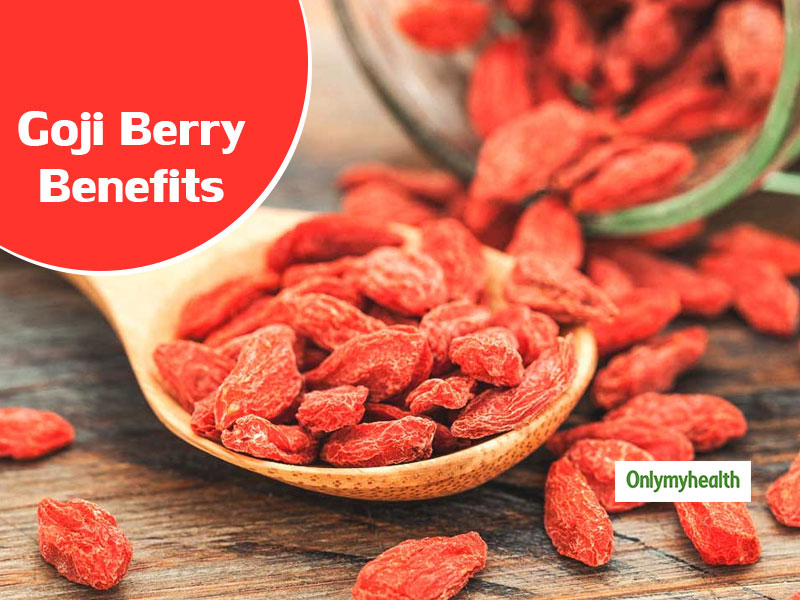 Goji Berry is a wonder fruit, which is not universally known to many! The nutrients present in this fruit have caught everyone's attention in the recent past for its great taste and the texture. This very fruit is naturally grown and found in Ladakh, putting the country on the world map for the several benefits of this fruit. This fruit requires extreme cold surroundings and is extensively found in the Himalayan region. Also known as Lisium Barbar in its scientific form, goji berry in its dried form has been in constant use as a part of the Chinese medicine for more than 2,000 years. Goji berries are also known as wolfberry, Fructus Lizzi and Gauzi.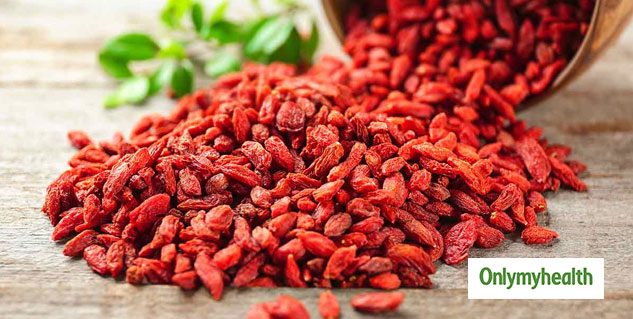 A study conducted in healthy older men and women revealed that those who drank goji berry juice for 90 days had increased xanthine levels by 26 per cent. This particular antioxidant strengthens the immune system of the body.
The Taste Of Goji Berry
Goji berries are sweet. It is eaten raw while it is also an excellent herbal tea for overall wellbeing. Its extracts, powder and tablets are also taken in the form of medicines for several health problems. Just like blueberries, goji berries are also high in antioxidants, which protect the body from harmful external elements.
Also Read: 5 Edible Flowers And Their Incredible Health Benefits
Goji Berry Dietary Benefits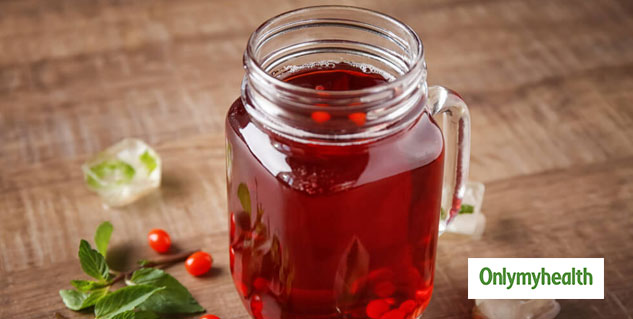 Goji berries have gained popularity in recent years, often promoted as "superfoods". Goji Berry is a protector against serious diseases such as diabetes, heart disease and cancer. It also prevents premature ageing, strengthens the immune system. Also, they contain potent antioxidants such as carotenoids, lycopene, lutein, and polysaccharides. Vitamins C can be found in goji berries in more quantities than lemons and oranges. In addition to protein and fibre, it also contains minerals like copper, iron, selenium and zinc, which are necessary for different parts of the body.
Following are some health benefits listed of this wonder fruit:
It protects eye: As per research, goji berries have medicinal properties to prevent age-related eye diseases. High in zeaxanthin, this antioxidant helps in stopping eye damage to a great extent. It protects the eye from UB light, oxidative stress and free radicals present in the surroundings.
Protects against cancer: As per a report published in the Drug Design, Development and Therapy journal, goji berry helps in stopping the tumour growth and boost the treatment procedure
Keeps blood sugar in check: Goji berries are extremely beneficial for diabetes patients. Even though it is naturally sweet, it helps in controlling the blood glucose levels. This super fruit should be a must for Type-2 diabetes patients.
Helps in controlling liver damage: Goji berry has been put to use for treating liver diseases and damage as a part of Chinese medicine. This fruit helps in slowing the progression of alcohol-induced fatty liver disease.
Also Read: Jackfruit Seeds Can Be Poisonous
Goji Berry For Skin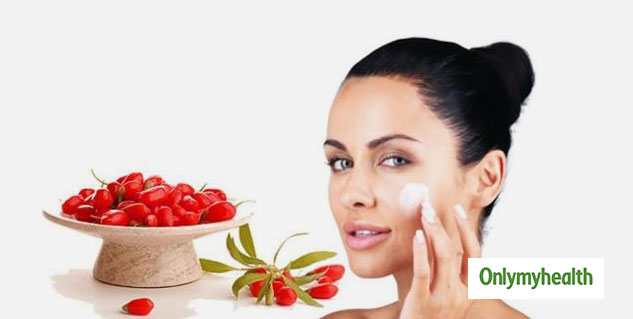 Goji berries are rich in beta-carotene. This essential element helps promote healthy skin and provides the following benefits for a youthful glow:
Enhances skin health
Reduces irritation and skin damage
Helps manage the effects of the sun on the skin
It prevents the ageing process
Read more articles on Healthy Diet