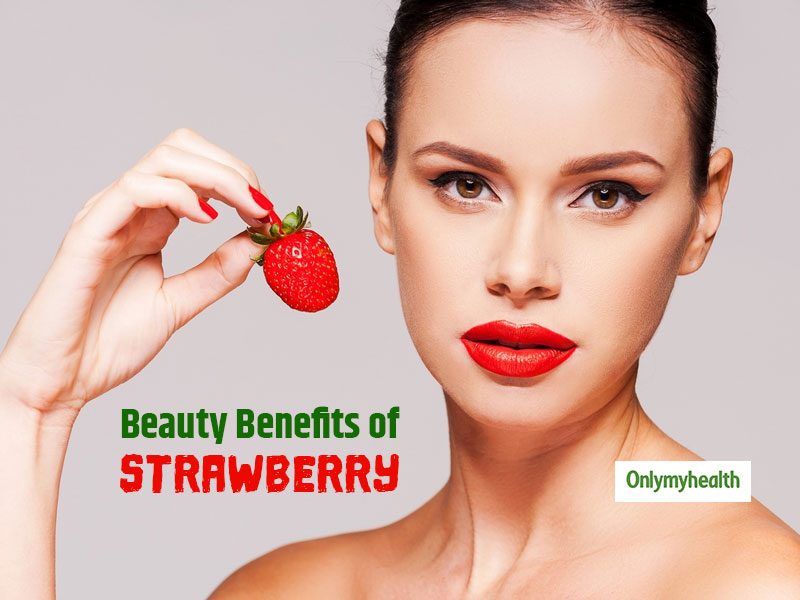 Like several other fruits, strawberries are a blessing for the skin and hair. You can use it on your skin as a pack or use it as a scrub paste, and it works best to get that natural flush and glow on the skin. Rich in Vitamin A, C, fibre and antioxidants, this pretty fruit can keep your skin young, glowing and healthy. A mesmerising aroma, bright red colour and the juicy texture make this fruit a great addition to your skin and beauty regime.
Following are some magical benefits of incorporating this fruit in your vanity bag:
Anti-Ageing: Rich in antioxidants, strawberries are great to slow down the process of skin ageing. Also, the ellagic acid in strawberries helps in reducing wrinkles and harmful side effects of UV rays. Giving the skin the necessary flush, strawberries provide the required freshness to the overall look. One can incorporate strawberry packs, face masks and face wash and scrubs for maximum benefit.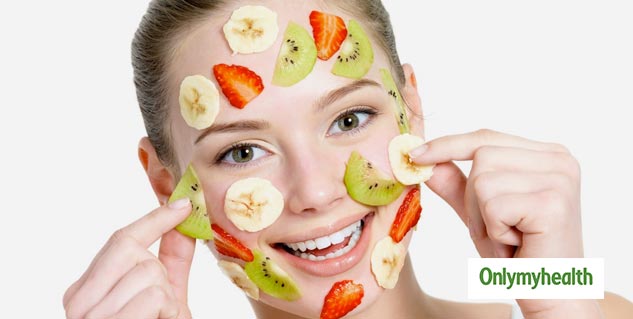 Reduces puffiness around eyes: Hate those puffy eyes after a long day at work or irregular sleep, grab a strawberry and let it work its magic on your eyes! The astringent properties and hydroxy acid in a strawberry keep the skin around the supple and smooth. Just place a slice of chilled strawberry on your eyes and see the difference on your own. Make this your go-to eye pack and bid adieu to the fine lines around the eyes.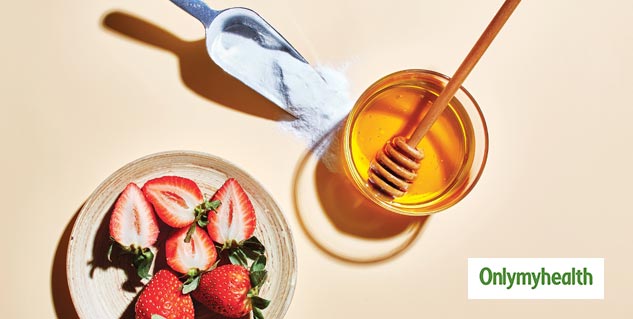 Reduces dark spots and blemishes: It is a task to get rid of blemishes, dark spots and pimple marks. However, strawberries are great to work on hyperpigmented skin. The presence of salicylic and ellagic acid in strawberries removes dead skin, tightens the skin pores and works as an excellent exfoliator for a fresh look. To achieve a flushed look, take honey, strawberry in a paste form and apply on the face. Let it stay for 15 mins and rinse it off with warm water. Follow this regime regularly and see the difference yourself.
BUY: The Body Shop Strawberry Body Yogurt, 48hr Moisturizer, 100% Vegan, MRP Rs 1,499, DEAL PRICE Rs 889
Also read: Nighttime Skin Care Routine for Different Skin Types
Acts as a toner and cleanser as well: Squeeze some strawberry juice in rose water, and your natural toner for a flushed skin is ready to use. Store this mixture for more than a week in the refrigerator. This solutions removes dirt particles from the face and also can be used as a setting spray after applying makeup.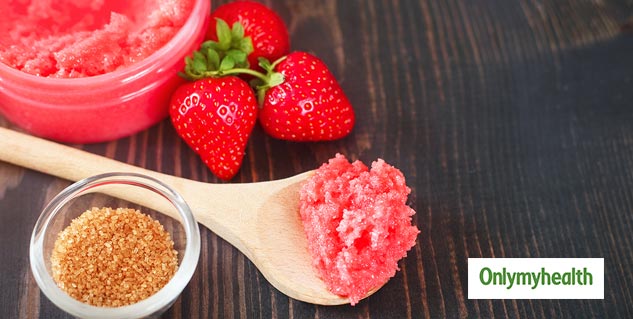 It works as a lip lightener: Continuous use of makeup and excess smoking can make lips dark and rough. Strawberries are great lip lighteners as it helps in removing dead skin cells. For maximum effect, make a strawberry paste and add sugar in it. Rub this lip scrub lightly on your lips to get rid of dead skin cells and rough skin. Those having dry lips can also add petroleum jelly for more hydration.
Also read: Potato Juice for Skin: Fight dark spots, dark circles, puffy eye and more
Takes care of the nails: Strawberries are rich in biotin. This particular component enables nail growth. Apart from applying it externally on the skin, munch on these delicious berries as a low-calorie snack to get the much-needed Vitamin C for healthy nails.
BUY: BodyHerbals 1 Minute Manicure, Elbow/Hand Scrub Grape Fruit Seed Oil, Strawberry Extract & Honey, MRP Rs 350, DEAL PRICE Rs 325
Read more articles on Skin Care