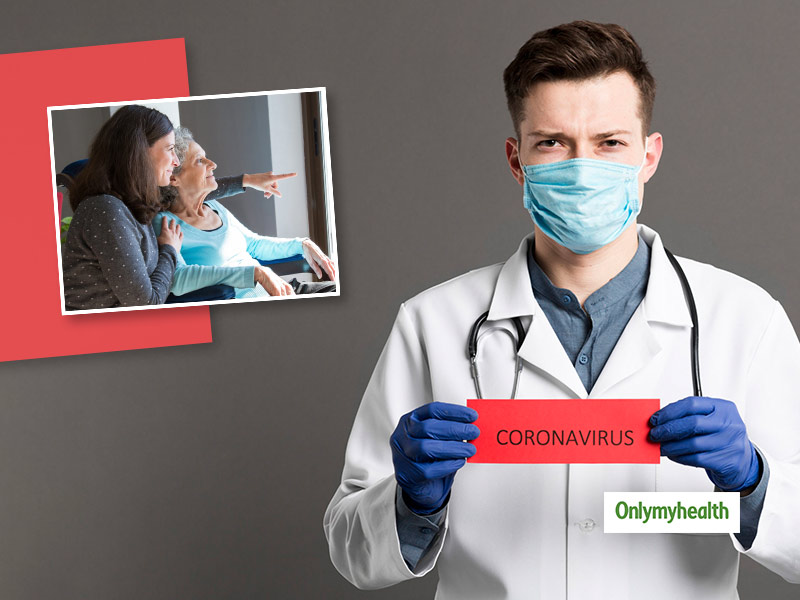 As the world witnessed the outbreak of Covid-19 last year, the senior care sector was brought to the centre stage as the worst hit demographic. Palliative care became the need for the hour as affected seniors required 24-hour medical attention with resources like physicians and equipment to monitor their vital signs continuously. As the patient's load increases, India's limited hospital infrastructure was put under massive pressure. In such a time, Home Critical Care came as a favourable option among many who found it challenging to access hospitals. This idea started catching on in the cities as it provided the expertise and the technology to convert the patient's bedroom into an ICU, reducing the strain on hospitals. Apart from this, Home Critical Care also promised a comfortable and familiar space to patients, which further allowed for quicker recovery and mental satisfaction than the hospital's strict environment. Hence, the pandemic has allowed exploring Home Critical Care as a viable option for meeting seniors' needs.
What is Home Care Nursing?
The in-home nursing service provides personalized nursing care at home, as offered in a speciality hospital. This leads to greater sensitivity to the patient, and a better emotional bond with the patient and their family is developed—services offered by Home Care Nursing includes care provided by registered nurses, physiotherapists and occupational therapists. And you will not have to worry at all about the quality of the service supplied by the home nurse. However, today, people have developed a better understanding of home health care or in-home nursing service, which is skilled nursing care, while the term in-home care is personalized care and non-medical care services such as companionship and supervision.
Also Read: COVID-19 Outbreak: 6 Tips By The World Health Organization For Home Caregivers
What are the benefits of home health care?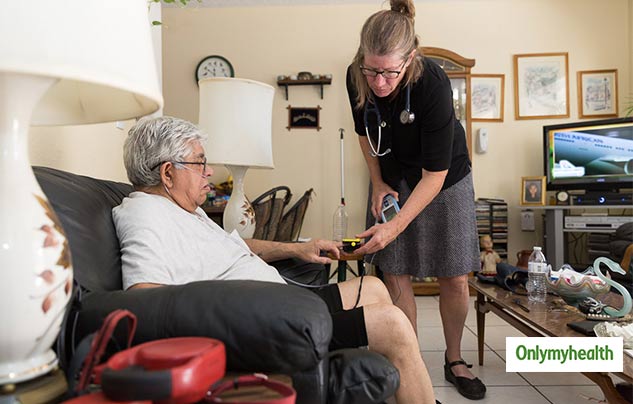 The nursing staff also looks after the diet and nutrition of the patient. A home health care nurse is essential to support the patient in your absence.
Nursing care at home helps manage chronic health conditions and may also prevent unnecessary hospitalization.
Home care nursing services also help provide at-home recovery care after hospitalization for illness or injury.
It provides individual focus and support to the patient.
Customers get better health results in most cases.
Drug management is also provided under this.
Delivering critical care in the comfort of the patient's home has several advantages not only for the patients but also for the doctors -
Also read: Scientific Reasons Why We Tend To Gain Weight In Winter Season
Home Critical Care is cost-effective
Continuing intensive care services at hospitals can cost a fortune. There is a cost attached to every aspect of the hospital stay – from consultation charges to room rent and the cost of equipment, tests, and medicines, etc. Home, Critical Care services, are far inexpensive than hospitals; there is no need to pay daily, making it more cost-effective. It overall also eliminates the cost the elder's family has to endure when staying with the patient in the hospital for support. At the house, there is no requirement for funding for the hospital food or hospital bed. So, the overall treatment value decreases down by about thirty per cent.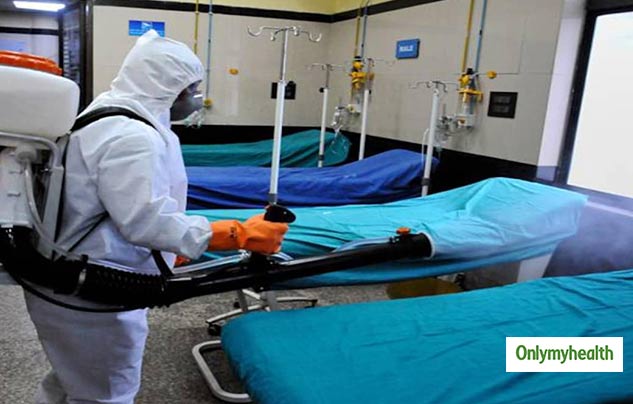 Technology supports the concept
Technology now offers amenities that were previously unavailable. Home Critical Care would have been impossible without the currently available technology. ECG embedded in the smartphone case, smart inhalers, various sensor-based devices in the market that detect situations in ongoing treatment and emergencies are just some tech-based health monitoring devices that have made critical care at home more comfortable. Technology can help caregivers' teams by creating vital links that enable better communication between nurses, doctors, caregivers, and family.
Also Read: Medical Staff Falling Prey To The Virus. Is It A Warning Sign To Look For Foolproof Safety Measures?
Reduces the risk of infections
Extended stays in the ICU lead to prolonged exposure in a shared space, further increasing the risk of acquiring various hospital-acquired infections, which delays the rehabilitation process for patients. This is particularly the current situation as seniors are at risk of getting affected by COVID-19. The chances of such infections at one's own home are sporadic, making critical care a favourable option.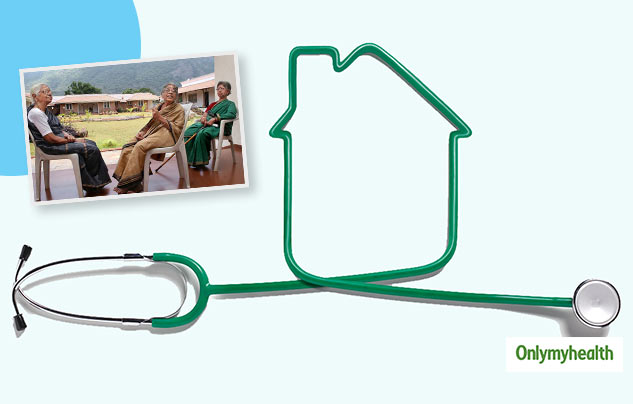 Proximity to personal belongings leads to comfort
Staying at home allows access to personal belongings, such as books, computers, tablets, TV, music players, etc., which adds to seniors' convenience. The comfort of being at home and staying close to their belongings ensures rapid rehabilitation into everyday life as they are more satisfied in an environment they can control and feel familiar in.
Also Read: Living With A Pacemaker: Dr Balbir On The Important Checklist For Those With A Pacemaker
Trained staff for a home-like environment
Qualified and experienced staff trained specially for care at home services help enhance seniors' experience in their recovery process. The staff is trained to provide hospital level, professional care but at the same time ensure comfort for seniors. They deliver continuous monitoring of vitals and provide their undivided attention to the patient.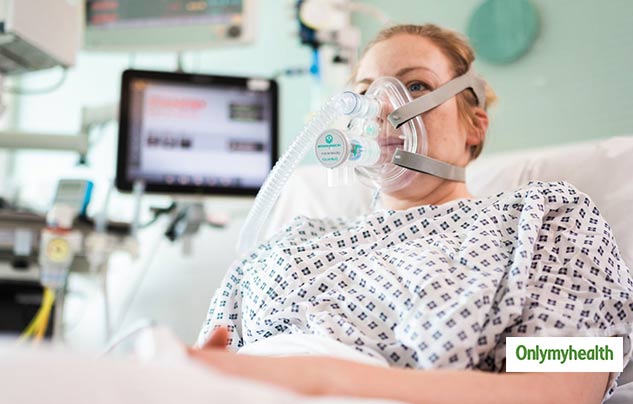 Staying connected with loved ones
Hospitals restrict visits by relatives and friends, making it a strict environment for seniors. There's a limit to the number of people and visiting hours, which tends to isolate the patient from their family. Home Critical Care provides more open visiting hours, helping seniors feel socially connected to their loved ones.
Also Read: Arrhythmia Is Not The Only Reason For Deaths, But Sudden Fainting Is: Explains Dr Vanita Arora
When should you take an in-home nursing service?
The main goal of a home nursing service is to treat a disease or injury. Home nursing services are usually taken in intravenous or nutritional therapy, rehabilitation therapy and critical illness and unstable health status monitoring.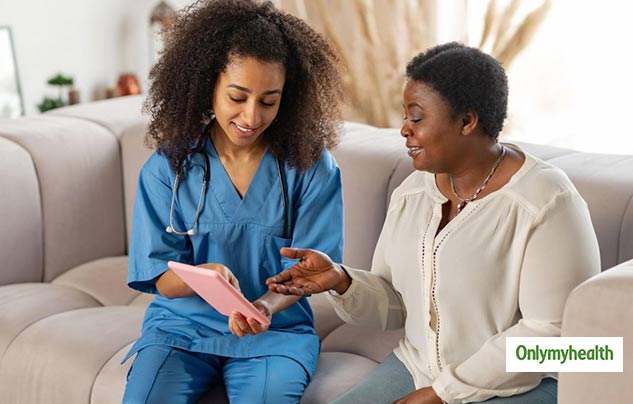 Post Surgical Care: Surgical care is essential and includes everything from pain management to respiratory management and fluid management. Under the supervision of nurses, the chances of quick recovery of the patient increases, which will help you in every possible way in the comfort of your home.
Wound dressing: Do you know that the healing process varies depending on the type of wound? And home nursing service handles a wide variety of surgical wounds, infected wounds and pressure sores and accordingly provide appropriate wound care for rapid recovery.
Urinary catheterization care: Nursing staff are well trained and will help you with the process of urinary catheterization care at your home. Catheter insertion, catheter removal or bladder washing will be performed efficiently.
Oxygen Administration: Oxygen administration is required in acute and chronic conditions such as stroke, bleeding, shock, breathlessness, pulmonary disease. Do not panic if you need it.
Injection: Protect yourself from the hassle of travel and long hours of hospitalization for a minor procedure like injection administration or IV infusions.
What to expect from health care services at home?
Home care nursing begins only after a doctor's recommendation, and the patient must consider a home nurse important. Nursing assistants can expect primary medical care to be as follows:
Home care nurses take care of the patient's diet. Takes readings of blood pressure, temperature, heart rate and breathing.
And most importantly - regularly co-ordinate with the doctor to provide the appropriate course of health care.
Regular checkups are done to see if the patient is appropriately following prescription and other treatments.
The patient is questioned about his health and any pain. The patient is educated about self-care.
Conclusion: Dr Shabnam Mir concludes by saying that, "we have seen patients recuperate faster due to being in a comfortable environment; with Home Critical Care services, one can do away with the stress associated with getting admitted into a hospital. Further, it is also an economically viable option that ensures peace of mind and prevents seniors from social isolation."
[With inputs from Dr Shabnam Mir, Consultant Physician, and Head Clinical Operation Delhi/NCR at Antara, a Max Group company specializing in senior care]
Read more articles on Mind and body