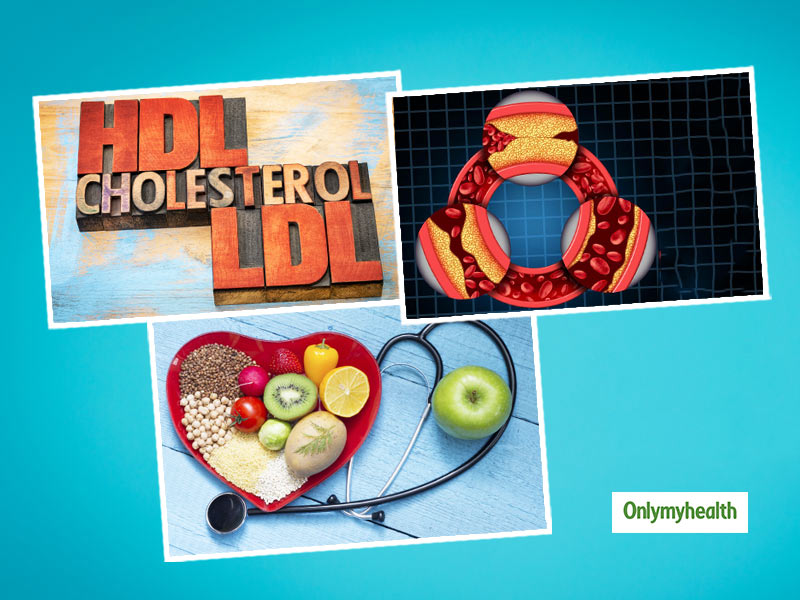 Diseases like sugar & hypothyroidism etc. increase cholesterol levels in the body. Get regular medical checkups to keep cholesterol under control.
Cholesterol is a kind of fatty material created by the liver. It plays an essential role in forming cell walls, protective systems for nervous systems, and hormones. It combines with protein to create lipoprotein, which prevents fat from dissolving in the blood. There are two cholesterol types in our body - HDL (high-density lipoprotein, good cholesterol) and LDL (low-density lipoprotein, bad cholesterol). HDL is good cholesterol is very mild, and it takes away the fat stored in blood vessels. LDL, i.e. bad cholesterol, is more thick and viscous. It accumulates on the artery and blood vessels walls, which prevents blood flow if it is high. Increase in cholesterol is dangerous to health, and its accumulation can cause heart attack, high blood pressure and obesity. A blood test called lipid profile is done to check for cholesterol.
Herbs to cut back cholesterol
The most herbs accustomed to cut back cholesterol are garlic (Allium sativum), Guggulu (Commiphora Mukul) and arjuna (Terminalia arjuna). Either used alone or together with different herbs, these three herbs are found in most Ayurvedic formulations with some extra ingredients. The list of additional ingredients employed combined with the on top of mentioned herbs could be pushkarmoola (Inula racemosa), ginger, turmeric, shilajit, and punarnawa (Boerrhavia diffusa), Triphala, nutmeg flower, garcinia, Cyperus rotundus and liquorice.
Home remedies recommended for cholesterol imbalance
Let us know what the home remedies which help in lowering cholesterol are:
Amla Help to treat Cholesterol: Cholesterol levels can be reduced by regular intake of one teaspoon of aloe vera juice in one teaspoon of amla juice on an empty stomach every morning. Amla is found in high amounts of citric acid and vitamin-C, which is very important in reducing cholesterol. All the fruits that contain vitamin-C and citric acid are very beneficial for all cholesterol patients like- Amla, Pomegranate, Lemon, Orange, Mousambi (grapefruit) etc. All those citrus types, i.e. fruits and vegetables containing citric acid, are suitable for controlling cholesterol and taking these fruits regularly.
Black Gram Helps to Control Cholesterol: Black gram is often eaten as a vegetable in homes. Black gram contains nutrients like vitamin-A, BC, D, calcium, fibre, iron, carbohydrates, magnesium and phosphorus. People who have high cholesterol should take a black gram. Soak black gram in water and consume it on an empty stomach in the morning. Also, please do not throw the water in which gram was soaked (drink it too). Apart from this, eating roasted gram is also beneficial for you.
Olive oil to control cholesterol: The monounsaturated fat present in it helps in stabilizing cholesterol levels. This makes the walls of the artery strong. This reduces the risk of heart disease. It also controls high blood pressure and sugar levels. It has been proved by research that if the food made in olive oil is eaten continuously for six weeks, it can reduce the cholesterol level by 8 per cent. If you see signs of increasing cholesterol, then start consuming limited amounts of olive oil.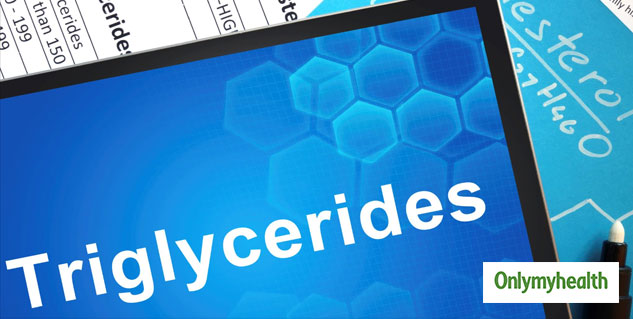 Walnuts are beneficial in the treatment of cholesterol: Walnut is a storehouse of energy. Eating four walnuts daily gives our instant body energy and many nutrients like calcium, magnesium, omega-3, fibre, copper and phosphorus. Eating four walnuts every morning starts melting the cholesterol stored in blood vessels, and it is beneficial in sending your bad cholesterol back to the liver, so make a habit of eating four walnuts daily.
Raisin Helps to Treat Cholesterol: If you feel the symptoms of increasing cholesterol, check it immediately and follow home remedies to reduce cholesterol. Soak 10 to 12 raisins and 6 to 7 almonds in water at night. Eat almonds and raisins on an empty stomach in the morning, and it also helps control cholesterol. Cholesterol patients take them regularly, remember that if you have sugar, do not consume raisins.
Lemon Beneficial To Control Cholesterol: All citrus fruits, including lemons, contain some soluble fibre that prevents bad cholesterol from entering the bloodstream itself. Vitamin-C present in such fruits cleanses the blood vessels. Such enzymes are found in citrus fruits, which help reduce the increased cholesterol by speeding up metabolism.
Flaxseed For Cholesterol: Flaxseed seeds are also very beneficial in reducing rising cholesterol. Take flaxseed seeds, or make a powder of flaxseed seeds and consume it daily. Take some powder of flaxseed and mix it in a glass of buttermilk. After mixing it properly, drink it. Use flaxseed in your vegetable too.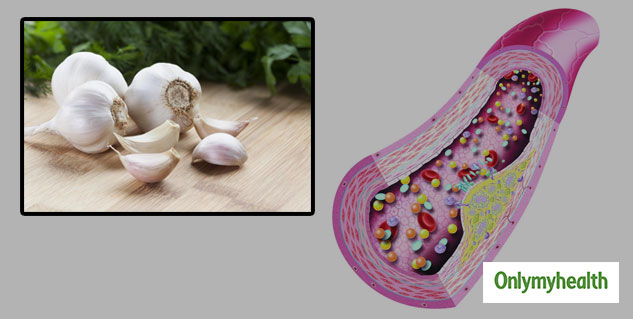 Oats Helps to Reduce Cholesterol Level: The thick sticky substance called beta gluconate present in oats cleanses our intestines and relieves constipation. Studies done by scientists have proved that oats can be reduced by up to 5 per cent if consumed regularly for three months.
Garlic: Having two cloves of garlic every morning is highly recommended, as many research has been shown to help reduce cholesterol. If taking raw garlic is not feasible, it can be taken in capsule or tablet form.
Pepper: It is an antioxidant and antibacterial and helps with digestion and weight loss by breaking down fat cells. It has shown a noticeable decrease in cholesterol, free fatty acids, phospholipids and triglycerides.
Ginger: The active ingredient in ginger is gingerol which stimulates blood flow and relieves pain. Consumption of ginger reduces LDL cholesterol levels; thus, ginger should be added to our daily dietary intake.
Soybeans Help to Control Cholesterol: Soybeans, pulses and sprouted grains help the liver to flush out the LDL cholesterol present in the blood. Soybeans are also helpful in increasing good cholesterol.
Guggul Kalpa: Various guggul Kalpa available to reduce the cholesterol which should be taken after consulting Ayurveda doctors.
Triphala: Take one teaspoon of Triphala with Luke warm water every night to reduce cholesterol.
Arjuna: Terminalia Arjuna is an antioxidant and is highly recommended for high cholesterol.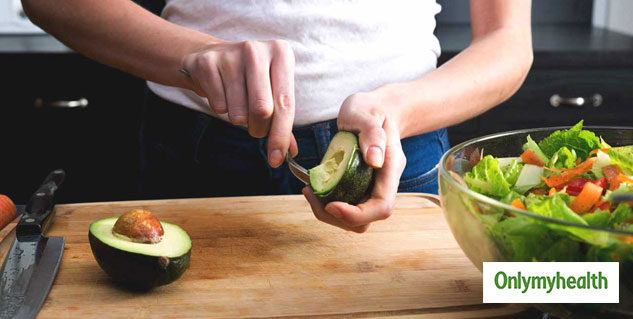 Panchkarma therapies also help reduce cholesterol or weight as shorthand karma reduces unnecessary fat from the body; it should be performed under observation of an ayurvedic physician.
Also read: How to lower your cholesterol
Ayurvedic approach to deal with cholesterol imbalance
Ayurveda has Multi-dimensional approaches to deal with the matter of cholesterol disorders that primarily embrace dietary restrictions, behavioural modifications, yoga, pranayama (breathing exercises), exercise, langhana chikitsa (emaciation therapy), panchakarma (five actions of cleansing) and herbal formulas.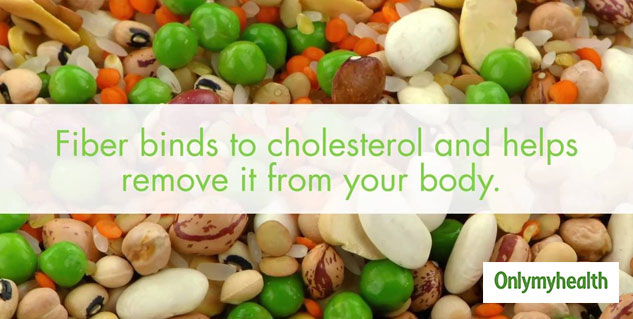 Diet Modification for cholesterol imbalance
Diet should be of low fat and high fibre diet.
Avoid fermented food such as alcohol.
Avoid Trans Fats, according to Ayurveda, and Ghee is best for cooking then oil.
Avoid food that contains preservative or chemicals.
High fibre diet is highly recommended like fresh vegetables, seasonal fruits, whole grain etc.
Take a Kapha-pacifying diet. Avoid fatty, cheese, processed foods, high-fat milk or yoghurt.
Include one teaspoon of cinnamon in your tea.
Avoid cold drinks, sweets and all products in which added sugar is available.
One cup of warm water with honey helps reduce
Add spices to your food like dry ginger, cinnamon or mint.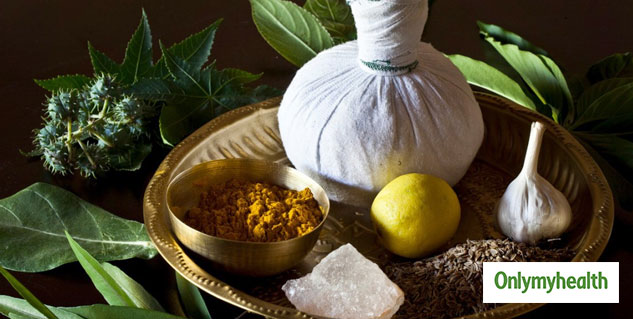 Lifestyle Modification for cholesterol imbalance
Exercise improves cholesterol, and physical activity can help raise high-density lipoprotein (HDL) cholesterol, known as good cholesterol. Walk at least 30 to 20 minutes every morning.
Adding physical activity in daily life can help you begin to lose weight and cholesterol.
Pranayam or yoga can help in reducing Cholesterol.
(With inputs from Dr Pooja Kohli, VP - Ayurveda Growth, Nirogstreet)
Read more articles on Home remedies