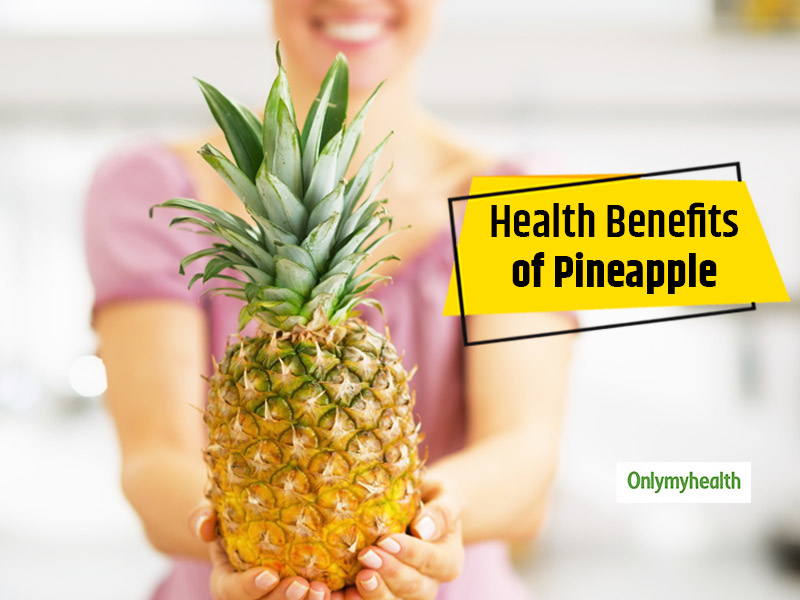 Pineapple is a very tasty fruit but do you know it is very healthy too? Here are some health benefits that you would get if you eat pineapple daily.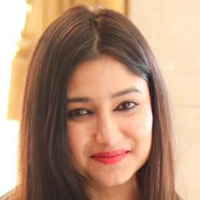 Healthy Diet
Reviewed by: Swati Bathwal, Dietitian and Diabetes Educator
Published at: Dec 18, 2020
Written by: Chanchal Sengar
Do you eat pineapples? If not, you must start eating it as you are missing out on many benefits that this big fruit provides. Confused? All the fruits in the world have some or other benefits. Just like how we consider apples to be great for overall health, other fruits also possess some exceptional benefits. Seasonal fruits have their own importance but fruits like pineapple that are available throughout the year have major significance in our health. Nutritionists cannot stop but praise this pretty fruit for the myriad health benefits it offers. We thought to make you all aware of them and therefore, here are nine reasons to eat pineapples.
1. Pineapple nutrition facts
Let us begin with the nutritional breakdown of pineapples. To assess the benefits, you need to take a close look at the contents of a food. The most amazing thing about pineapples is that they are low in calories. They may be sweet but eating them won't give you additional calories. Here is the long list of nutrients present in a pineapple:
Vitamin C
Copper
Manganese
Folate
Magnesium
Potassium
Iron
Niacin
Thiamin
Riboflavin
Pantothenic acid
The other minerals that pineapple has in trace amounts are calcium, zinc, vitamin A, vitamin K and phosphorus. These are rich in vitamin C and provide over 100% of the daily requirement of vitamin C.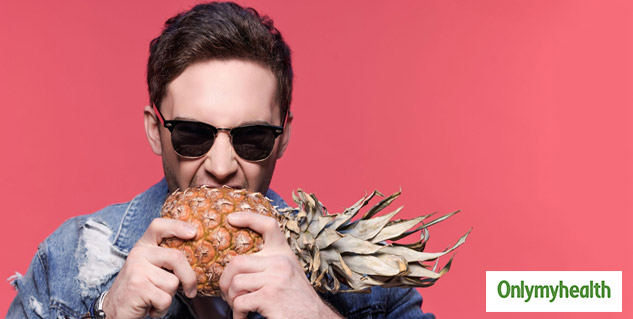 2. Rich in Antioxidants
All of us have learned the importance of antioxidants lately after the coronavirus pandemic. Pineapples have a high antioxidant profile that effectively combats oxidative stress to avert the risk of many chronic ailments. Eating a pineapple fights free radicals that are highly damaging for the body. It destroys healthy cells, weakens immunity and causes many harmful diseases.
Flavonoids and phenolic acids are potent antioxidants found in abundance in pineapples. Besides, these provide long-lasting effects as they can survive even harsh conditions to safeguard the body against unforeseen damages.
Also Read: Pineapple Fruit Juice Can Give Quick Relief From Cough
3. Contains digestive enzymes for better digestion
Bromelain is a group of digestive enzymes that work as proteases. These are compounds that process the breakdown of amino acids, peptides and other protein molecules. How does this help? Easy breakdown of protein molecules promotes their easy absorption in the intestine. This makes digestion smoother and stronger.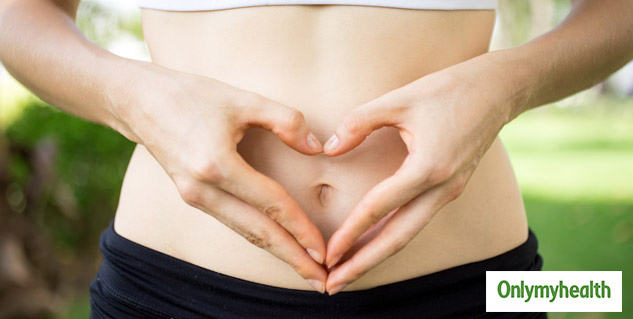 Eating pineapple is particularly great for those who are suffering from pancreatic insufficiency condition. This is caused when the pancreas is not producing sufficient digestive enzymes to break down food. Bromelain is a powerful enzyme that can bring your digestive health in place. If you eat meat, you should also eat pineapples, lame but true.
4. Pineapples are High in Fibre
If you feel bloated and constipated or unable to defecate properly, eat pineapple. Let us tell you that not only bananas but pineapples are also a rich source of fibre. Until now we were a fan of bananas but from now on, pineapple is also on our list of top fruits. Due to high fibre content, pineapples can boost stomach health by promoting easy elimination of waste from the body.
However, this doesn't mean that you consume a lot of pineapple at once. Also, we are talking about the benefits of eating the fruit and not consuming its packaged juice or canned pineapple as they aren't really beneficial.
5. Immunity-boosting and anti-inflammatory properties
We have been talking a lot about immunity these days as we have understood its importance in our health and lifestyle. To stay safe from seasonal/viral infections and allergies, have some pineapple daily. The list of nutrients that we have mentioned in the beginning testify the immune-boosting properties of pineapples. There are some studies mentioning a spectacular increase in disease-fighting white blood cells in the body with regular pineapple consumption.
Not just immunity but pineapples are also anti-inflammatory in nature. This helps in strengthening immunity and preventing chronic ailments caused due to inflammation.
6. May Reduce The Symptoms of Arthritis
Worldwide there are millions of people who have arthritis. This condition causes inflammation, pain, stiffness and tenderness in the joints making a person unable to live a free life. The main symptom or point of discomfort for them is inflammation. Pineapple has Bromelain which is a powerful anti-inflammatory compound also. This can effectively alleviate the symptoms of all types of arthritis.
This fact was established after reading a study done on osteoarthritis patients. They were given a supplement that had bromelain digestive enzymes. It was found that it reduced their pain as effectively as arthritis medicines. Although it may not be a suitable long-term treatment option for arthritis but it is good for short-term benefits. Thus, consuming pineapple fruit may lessen your pain.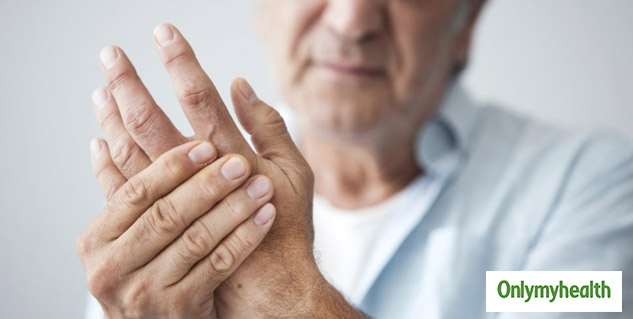 7. Promotes recovery after surgery
Feeling tired or exhausted after a strenuous exercise session is common. A lot of people who are not regular to exercising or who exercised vigorously find it difficult to recover fast. Similarly, people who have recently undergone surgery are unable to recover soon after. Consuming pineapples as a post-exercise or post-surgery diet may be a great idea to speed up the recovery process. The behind this is the anti-inflammatory nutrients present in them. The pain and discomfort that people experience after exercise or surgery is due to inflammation. Consuming pineapple daily may lessen their pain and alleviate swelling to promote faster recovery. Additionally, it also combats the damage caused to muscle tissues after strenuous exercising thereby providing relief. This can reduce the recovery time from days to just a day. In fact, studies have found that consuming pineapple right after exercising can prevent inflammation and aid muscle growth. People who consumed anti-inflammatory supplements after exercising found that their strength was not affected much and that they were able to exercise again without any physical weakness.
Also Read: Melon & Pineapple Recipe, Brighten Your Meals With The Goodness With Greater Immunity
8. May Cut Down the Risk of Cancer
Cancer is one of the chronic ailments that is caused due to oxidative stress. As told earlier, pineapples have high antioxidant content that helps in preventing chronic ailments. Cancer is a tumour that is developed due to uncontrolled cell growth. It is caused due to chronic inflammation and free radical damage. Eating pineapples that have high antioxidant compounds, as well as anti-inflammatory enzymes, can fight against cancer. The bromelain enzyme in pineapple is also linked to destroying cancerous cell growth in different parts of the body including breasts, colon, pancreas, etc.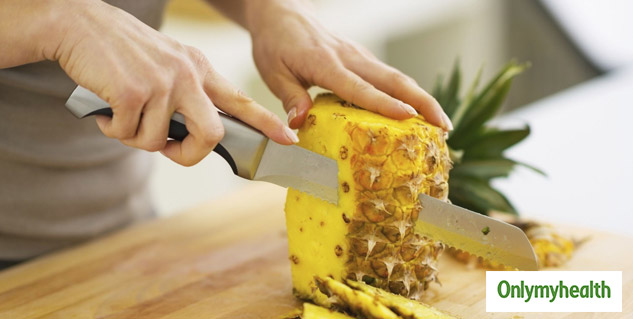 Eating this fruit also strengthens the system and encourages the production of white blood cells in the body. All these help in reducing the risk of cancer in the body.
9. Supremely delicious
One of the main reasons why you should eat pineapples is that they are very juicy and tasty. These have a unique mix of sweet and tangy flavour that absolutely tickles your tongue. Also, these are easily available throughout the year. You can have fresh pineapples whenever you want. Have you ever heard of pineapple on pizza? Well, this fruit is so versatile that it can be added to your pizza and make it taste good. Also, you can have pineapple at any time of the day.
Pineapple is a delicious fruit that offers many health benefits. It is abundant in essential nutrients and therefore, fixes numerous health issues. You get pineapple throughout the year and it is very easy to have this fruit in meals. We have mentioned the benefits in the article but you should always listen to your doctor if you have any existing health condition. Do not consider pineapples as a cure but these are just a way to boost your health.
Read More Articles in Healthy Diet