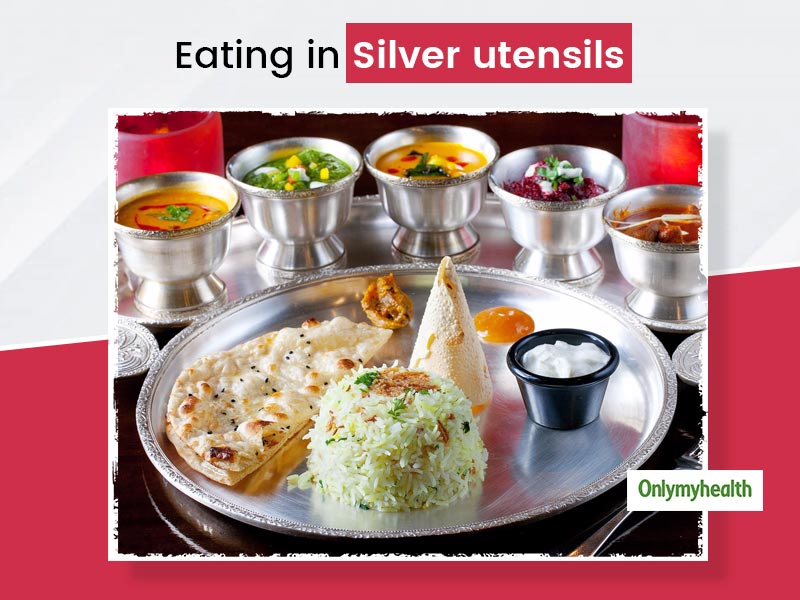 What comes to your mind when you watch people eating in silver utensils? Since ancient times, silverware is considered as a sign of royalty. You must have often seen the rich and royal people imagining eating in silver plates. But other than royalty, do you know there are several health benefits of silverware? Hence, we could quickly tell you why our ancestors used to have their meals in silverware. If you eat food in a silver vessel, it can prove to be very beneficial in the long run. Silverware for kids: Feeding your kids in silverware helps in strengthening immunity. It has also been proven that eating with silver spoons builds healthy metabolism and prevents various diseases. Therefore, today, with this article, we will tell you about the advantages of eating food on a silverware.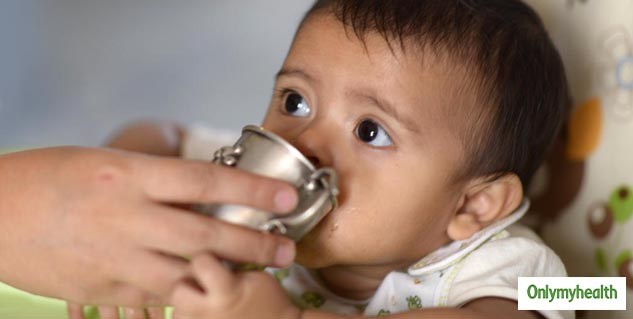 Silverware: Helpful in digestion and absorption - Some research suggests that keeping food in silverware kill germs. Its anti-bacterial properties result in keeping food safe for a long time. Eating food in silverware also promotes your digestive health because it has a soothing effect on your body. It also keeps your digestion smooth and helps to improve metabolism in the body. In this way, silver does not make you susceptible to diseases like diarrhoea, constipation and stomach pain.
Eating in silverware: Free radicals and body cells - Do you know that eating food in a silver plate helps you fight free radicals and revives your body cells? Silver material can reactivate damaged body cells. It enables the damaged cells to repair and function again as before. Silver can prevent infection and reduce the risk of dangerous diseases. Do you know it can also accelerate the healing of wounds in the body?
Safest non-toxic silverware - Silverware has non-toxic properties compared to other utensils. They do not contaminate food with their chemical properties and keep them safe for hours. If you use a plastic plate, it starts emitting harmful substances. But this is not the case with silver plates as they do not rust easily. Therefore, it does not produce toxins that harm the body.
Antibacterial properties of silverware - It takes some time to eat food after serving. According to some experts, silverware has anti-bacterial properties, which protect food from harmful bacteria present in the air. Therefore, eating in silverware is considered healthy for you.
Eating in silverware for the immune system - Silverware helps to protect us against bacteria as well as weakening of your immune system. They protect you from diseases. By eating food in a silver sugar pot, your body also gets many nutrients, which are beneficial for your body.
Why should one store food in silverware?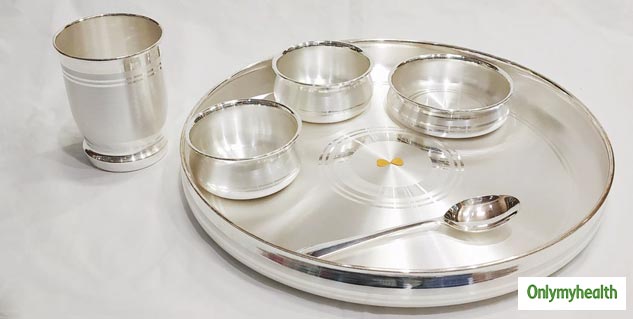 It's a good idea because it destroys the bacteria, germs and viruses in the food. Do you know that milk was infused with silver coins? Yes, in olden times it was done to keep it fresher over the more extended period. To enhance the freshness, wines and water were also kept in silverware to keep it tasty for more time.
Kitchen tip: Nowadays, stainless steel is used in maximum kitchens. It is a non-reactive cookware material, best known for producing toxin-free cooking equipment. Stainless steel does not release any harmful chemicals and assures you a healthily cooked meal.
Read more articles on Miscellaneous